31-03-22 Future Trends in Process Saf...
New Zealand
Webinar: Future Trends in Process Safety Management Forum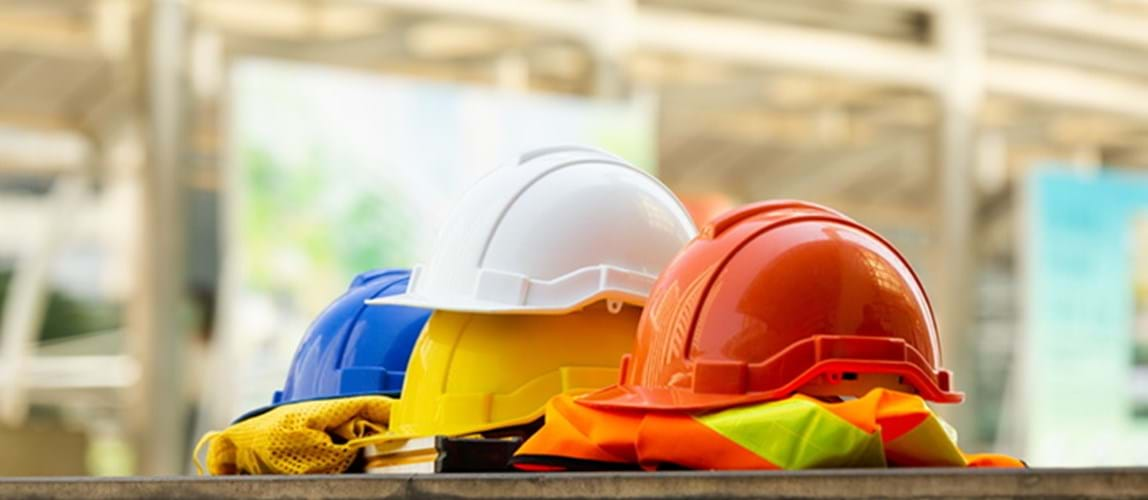 Date From

31st March 2022

Date To

31st March 2022

Price

Free of charge, open to all.

Location

Online: 17:30 NZDT. Duration 1 hour 30 minutes.
Overview
The New Zealand Members Group would like to invite you to our Future Trends in Process Safety Management forum. This free event will be held online and is open to both members and non-members.
This forum will be facilitated by Joanna Breare, former CEO of Todd Energy, who will ask a range of both prepared and audience questions to our panel of senior industry leaders. These panellists include Fraser Whineray, Chief Operating Officer, Fonterra, Kerry Williamson, Head of Development, OMV, Nick Dawtry, Deputy Chief Inspector, Worksafe, Paul Feltoe, Managing Director, Safety Solutions and Brendan Bleasdale, Engineering Authority, Contact Energy.
The panel
Joanna Breare, Panel Facilitator
Joanna is the former CEO Todd Energy, retiring after more than 30 years in the petroleum industry. She is currently an independent director of TrustPower and Chair of Venture Taranaki Trust. Formerly serving as Chairperson of BeSafe Taranaki, Joanna has a passion for ensuring our workplaces are safe and organisations continuously learn, sharing their experiences with others to improve and develop safety cultures.
Fraser Whineray, Chief Operating Officer, Fonterra
Fraser is responsible for the company's New Zealand manufacturing sites and global supply chain operations, sustainability, innovation and R&D, IT and safety, quality, and regulatory teams. He joined Fonterra from Mercury, where he was the Chief Executive from 2014 and held executive roles since 2008.
Fraser started his career as a graduate of the New Zealand Dairy Board's technical training programme and spent time at manufacturing sites that are now part of Fonterra, and also in Fonterra's export markets. Fraser holds an MBA from the University of Cambridge, and has also worked in the investment banking and forestry industries, both in New Zealand and internationally. Fraser is a keen advocate for astute long-term decisions that leverage New Zealand's competitive advantages, including its people, for sustainable growth.
Kerry Williamson, Head of Development for OMV New Zealand
Kerry is on the OMV NZ Country Leadership Team and is responsible for the delivery of new production for the Māui, Pohokura, and Maari fields. Currently, Kerry is responsible for major drilling and development activity projects on the Maui and Pohokura fields, as part of OMV's NZ $500M rejuvenation program. Prior to this, Kerry was with Shell for 22 years, with roles held across operations, projects, and business planning around the world. Kerry holds a degree in Chemical and Materials Engineering from The University of Auckland.
Kerry is passionate about HSE performance in his role, and focusses on strict planning for risk reduction and operational procedures that enable exceptional HSE performance through the project lifecycle. He plays an active role in BeSafe Taranaki as Trust sponsor of the BeAligned campaign.
Nick Dawtry, Deputy Chief Inspector, Petroleum & Geothermal team with Worksafe's High Hazards Unit (HHU)
With almost 17 years in regulatory roles, he joined WorkSafe in 2015 as a Specialist Inspector Petroleum and Geothermal prior to promotion to his current role in 2019. Prior to joining WorkSafe, he worked as a discipline specialist health and safety inspector within the Hazardous Installation Directorate at the Health and Safety Executive (HSE UK) for 10 years. Before entering the regulatory space, he worked in the private sector, working primarily within the power industry, systems integrators, and in float glass manufacturing.
Nick is a Chartered Engineer in the Institute of Engineering Technology and has experience in electrical, control and instrumentation systems, functional safety along with process safety and operations management, in technical and managerial roles.
Paul Feltoe, Managing Director of Safety Solutions
Paul is the Managing Director of Safety Solutions, a company that offers process safety consulting services and training courses to establish strong safety management culture and capability. Paul has nearly 30 years' experience, working with clients across New Zealand, Australia and the US in several industrial sectors. His expertise spans process safety consulting, management support, facilitation, and training.
Brendan Bleasdale, Contact Energy
Brendan has over 45 years' experience in power generation with the past 13 years in New Zealand with contact energy. He is currently the company's engineering authority, where he is charged with providing oversight, guidance, and direction on all aspects of engineering, asset management and safe-operating principles across contact's operations. These operations involve geothermal generation activities (including geothermal drilling and wells), as well as hydro and thermal (gas and diesel) generation, and currently includes two upper tier major hazard facilities and three high safety potential hydro dams. Brendan has proactively led Contact Energy's successful process safety journey over the last five years and has presented papers on process safety management to recent global congresses on process safety.
This event is co-sponsored by Beach Energy and Logicamms, and with the support of the New Zealand Geothermal Association.
Software
The presentation will be delivered via GoToWebinar®. Check system requirements.
You are advised to join the webinar at least ten minutes before the scheduled start time, to allow for your computer to connect.
---
Back to events