10-03-21 Great Debate 2021- " Future...
Thames Valley (UK)
Webinar: Great Debate 2021: Future Challenges for Water Supply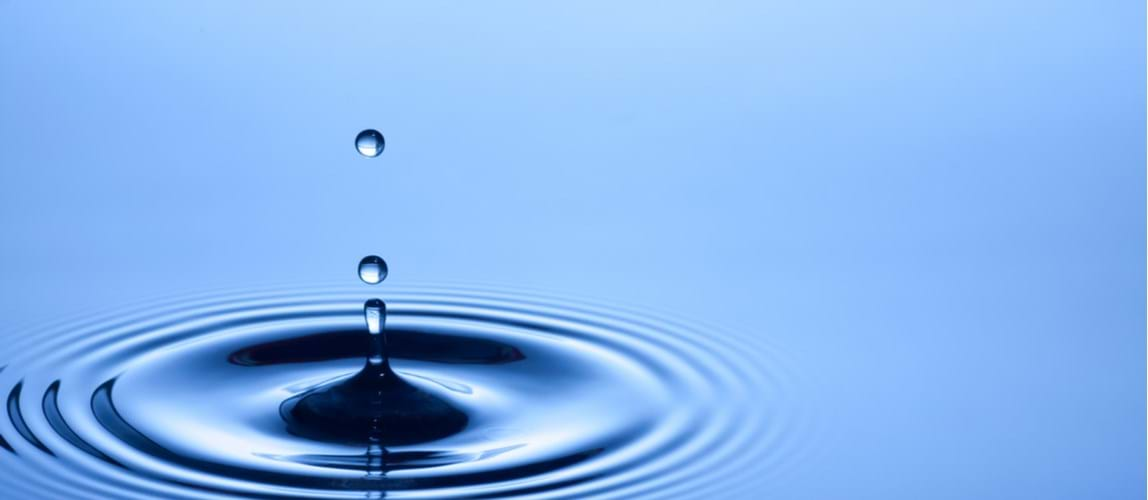 Date From

10th March 2021

Date To

10th March 2021

Price

Free of charge.

Location

Online: 19:00 GMT. Duration: 2 hours.
This is a joint event produced by University of Reading, Institution of Civil Engineers, British Computer Society, Institution of Mechanical Engineers, Institution of Engineering & Technology and Institution of Chemical Engineers.
Overview
The UK water industry is facing many challenges and the success with which they are tackled will affect us all. There is a poor match between water availability and demand in this country. Moving water about and treating it is complex. Population growth is putting ever greater pressure on supply and climate change may impact on availability. The water companies are overseen by three regulators: Ofwat, the economic regulator; the Environment Agency, the environmental regulator; and the Drinking Water Inspectorate, who ensure public health.
Today the water companies deliver safe, clean water, day in day out to millions of homes. They do it reliably and at a price almost everyone can afford. Service interruptions are rare. The last hosepipe ban in England was seven years ago. Using less water and using it more efficiently is only partly about investment in infrastructure or technological innovation. Most of it is about changing human behaviour. At present the average person in the UK uses 140 litres of water a day: if we want long term water security, we need get that down to 100 litres or less.
Speakers
This year's Great Debate event will have four speakers representing water operator, water regulator, drinking water inspectorate and water consultant / research authority. Speakers will then form a panel to respond to questions and comments from the online audience. 
Stuart Green - Chair, Professor of Construction Management, University of Reading
Professor Stuart Green is Professor of Construction Management in the School of the Built Environment at the University of Reading.
He originally studied civil engineering at the University of Birmingham, graduating in 1979. For several years thereafter he worked in industry gaining design experience with an international engineering consultancy. He completed his PhD in 1996 and was appointed professor in 2002. Stuart has extensive experience of research leadership and has been Principal Investigator on Engineering and Physical Sciences Research Council (EPSRC) research awards totaling in excess of £7 million. He is a chartered civil engineer.
Jo Parker - Zero Carbon Water Supply, Watershed Associates
Jo Parker is a chartered civil engineer and has worked in the water industry for over 40 years. She has held a variety of roles with UK water companies including Head of Network Asset Management and Operations Director and has also worked in a variety of other countries. She was awarded the MBE by the Queen in 1996 for services to the water industry. She was voted one of the top 50 Women Engineers in Sustainability in 2020.
She currently has her own consultancy providing technical and management expertise to the water industry and is recognised internationally as an expert in the field of network asset management. She has particular expertise at applying the principals of asset management to developing countries. She is a Fellow of the Institution of Civil Engineers, The Institute of Water, the Chartered Institute of Water and Environmental Management and the International Water Association.
Besides being Vice President of the Institute of Water and their first woman National Chair she is also a Council Member of the UK Society of Trenchless Technology, and has also been a chair of the Utilities Panel and the Midlands Branch of the Pipeline Industries Guild and is an honorary lifetime member.
David Edwards - Water Recycling & Efficiency, Operational Excellence Manager, Thames Water
David Edwards has worked for some of the largest international water and environmental EPC and operating companies in the sector. Working on several continents, he has held various senior technical and leadership roles across, Engineering, Asset Management, and Operational Directorates.
He specialises in membrane technology, historically contributing to the innovation, design and build of the largest ultra-filtration plant in the world and the first global desalination reference scheme drawing from brackish-tidal reaches. He has given international keynote conference speeches and lectured at Surrey University and has also contributed to UK (DWI) and European (CEN) Membrane Regulatory Framework.
David is passionate on promoting Societal Engineering Public Value; coaching and mentoring young engineers through to Chartership and is also Deputy Chair on the WaterAid Charity Committee.
Paul Fanner - Improving the Balance between Supply and Demand for Water, NRW Consultant
Paul Fanner is a chartered UK civil engineer and a leading Non-Revenue Water (NRW) expert with broad experience gained over 43 years in the industry. He has extensive water utility experience from working for both Thames Water and Bristol Water in a wide range of roles. Paul also has extensive international experience, having worked in Nigeria, India, Malaysia, Trinidad and Tobago, Russia, Vietnam, Philippines, Barbados, USA, Bahamas, Jamaica and Canada.
Since 2001 he has worked full time as an international consultant specializing in NRW reduction. Paul is currently working as Project Director for Miya on Caribbean performance based NRW Reduction projects in the Bahamas and Jamaica, as well as providing specialist NRW Management expertise to the Miya Group. He is also leading a project to develop the NRW reduction strategy for the City of Toronto.
Paul is a Fellow of the IWA and a leading member of the IWA Water Loss Specialist Group and is recognized as an industry leader in NRW management and performance based NRW reduction contracts. He is the IWA Water Loss Specialist Group country representative for the Caribbean.
Richard Thompson - Maintaining and Improving Water Quality, Enviromental Planning Manager, Enviroment Agency
Richard is an Environmental Planning Manager for the Environment Agency. He has 20 years experience in water management and regulation. Richard started his career modeling river catchments in Lincolnshire and East Anglia, identifying improvements required to tackle pollution from wastewater and agriculture. He subsequently became regional water resources manager for the Environment Agency's Anglian Region managing the response to the drought of 2012/2013 and the expansion of strategic water transfer and storage infrastructure. After a period in Head Office, working with Ofwat and Defra on the 2019 Price Review, Richard joined the Environment Agency's Thames Area in 2019 where his department plays a key role in water resources and water quality management. Richard is a Chartered Environmentalist and a member of the Chartered Institute for Water and Environmental Management.
Ian Pemberton - Aging Infrastructure and Asset Managment, Ofwat
Ian joined Ofwat five years ago and in that time has worked across Analytics, Price Review, Water Resources, Policy and Casework. He is currently engaged in two projects looking to further improve Ofwat's Sector Intelligence and to better understand Operational Resilience. Before joining Ofwat, Ian was Director of Leakage and Water Conservation for Amey. Ian has gained over 30 years water industry experience through a number of consultancies and contractors and most recently from the regulator. He has previously been appointed to the role of Technical Director with Mouchel Parkman (WSP) and Arcadis. He was a client manager for Atkins and before that Regional Manager for Utilitec Services
Topics
Topics to be covered will include: Water Recycling and Efficiency, Improving the Balance between Supply and Demand for Water, Maintaining and Improving Water Quality and Ageing Infrastructure, and Asset Management.
Time
19:00—21:00 GMT.
Registration
Please use the "Register to Attend" button below. Please note that ICE who are hosting this year's event have requested that you add your Institution name on registering. This can be added under the "Special Requirements" section of the registration form for all delegates who are not members of ICE. 
Webinar archive
This session will be recorded and a recording will be made available on the Thames Valley Members Group Webinar Archive shortly after. Please note you will need to be an IChemE member and subscribed to the Thames Valley Members Group to access.
---
Back to events