28-10-21 Engineers In Business - A Pa...
Trinidad and Tobago
Webinar: Engineers In Business - A Panel Discussion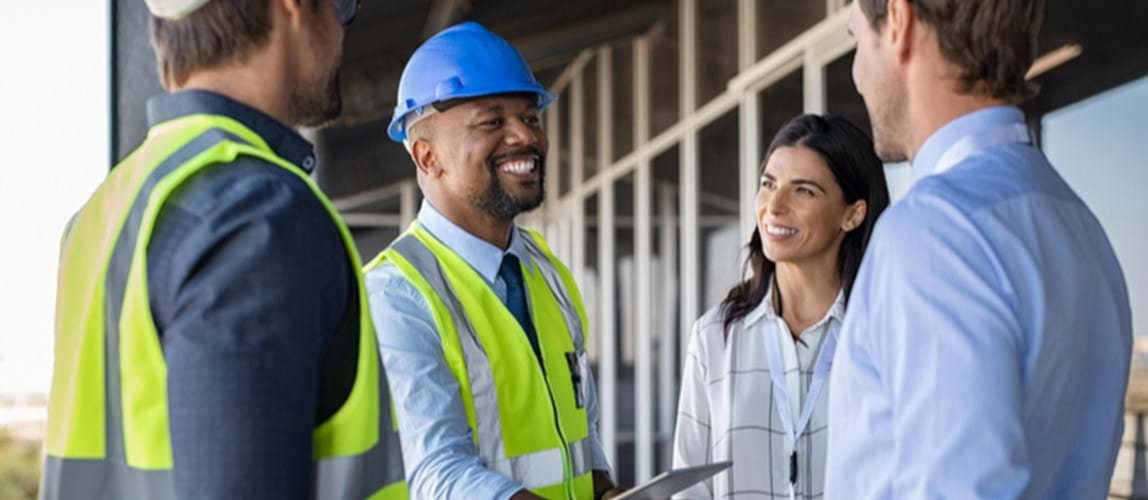 Date From

28th October 2021

Date To

28th October 2021

Price

Free of charge, open to all.

Location

Online: 17:00 AST. Duration: 1.5 hours.
Overview
The webinar is a panel discussion on the topic of 'Engineers in Business' and discusses how we as engineers can best develop our own business acumen and business mindset to create value entrepreneurial within organizations and externally though entrepreneurial business ventures.
The Engineers in Business panel discussion aims to assist today's aspiring chemical engineers in leveraging their existing talents and creativity into tangible Entrepreneurial or Intrapreneurial practices, through sharing the experiences of two distinguished industry leaders in Trinidad and Tobago, Ian Walcott, Managing Director of Nutrien and Leiselle Harripersad, Commercial Manager of Methanex.
Speakers
Ian Walcott, Managing Director, Nutrien
Ian Walcott is the Managing Director at PCS Nitrogen Trinidad Limited, one of the largest petrochemical manufacturing complexes in Trinidad and Tobago, and one of the largest in the world. Ian's career started in 1989 as a Process Engineer in PCS Nitrogen Trinidad Limited (then known as Fertilizers of Trinidad and Tobago), playing key roles in the revamp of two of its ammonia plants as well as the construction, and start-up of the third ammonia plant.

At the end of 1996, he took up a position with the newly formed Farmland MissChem Joint venture (now called Point Lisas Nitrogen Limited), where initially he was the principal process engineer for the construction, commissioning and start-up of their new Ammonia plant. In later years, Ian assumed the position of Technical Manager, in charge of all aspects of engineering for the facility as well as Safety and Health.

In 2005, Ian returned to PCS Nitrogen Trinidad Limited as an Area Manager in charge of the operations of two of the ammonia plants. He was then promoted to the position of Operations Manager, in charge of the operations of all four ammonia plants and one granular urea plant, together with the product handling and shipping operations.
In January 2019 he was appointed Managing Director of PCS Nitrogen Trinidad Limited a subsidiary of Nutrien Limited. Ian is a graduate of the University of the West Indies, with a Bachelor's degree in Chemical Engineering. He also holds his MBA in Innovation from Anglia Ruskin University.
Leiselle Harripersad, Commercial Manager, Methanex
Leiselle Harripersad manages the Commercial and Stakeholder relations team with a focus on business risk and strategy development, contract management as well as corporate communications. She previously held the roles of Maintenance Manager as well as Technical Manager in the manufacturing side of the business at Methanex Trinidad Limited, supporting safe and reliable production of methanol. Prior to this, she held various leadership roles in both the ammonia and steel industry spanning a period of more than twenty-five (25) years.

Leiselle has two (2) degrees from the University of the West Indies, a BSc. in Electrical and Computer Engineering and a Master's degree in Engineering Management. She is a member of the Board of Engineering and the Association for Professional Engineers. In addition to her full-time role in the energy sector, she also owns a spa and laser centre in South Trinidad, with a focus on wellness and helping others look and feel their best. She enjoys reading, hiking, dancing and travelling with her family.
Intended audience
This webinar is aimed mainly at chemical engineers, graduates and associates (5 to 15 years industry experience) as well as seasoned engineers aiming to further develop business acumen.
Time
17:00—18:30 AST.
Software
The presentation will be delivered via GoToWebinar®. 
Check system requirements.
You are advised to join the webinar at least ten minutes before the scheduled start time, to allow for your computer to connect.
Webinar archive
This webinar is free of charge and open to all to attend, but if you wish to access the slides and a recording to replay on demand then you will need to be a member of the Trinidad and Tobago Members Group.
---
Back to events