20-09-22 Green H2 production and CO2...
Catalysis and Reaction Engineering
Webinar: Green H2 Production and CO2 Conversion by Photocatalysis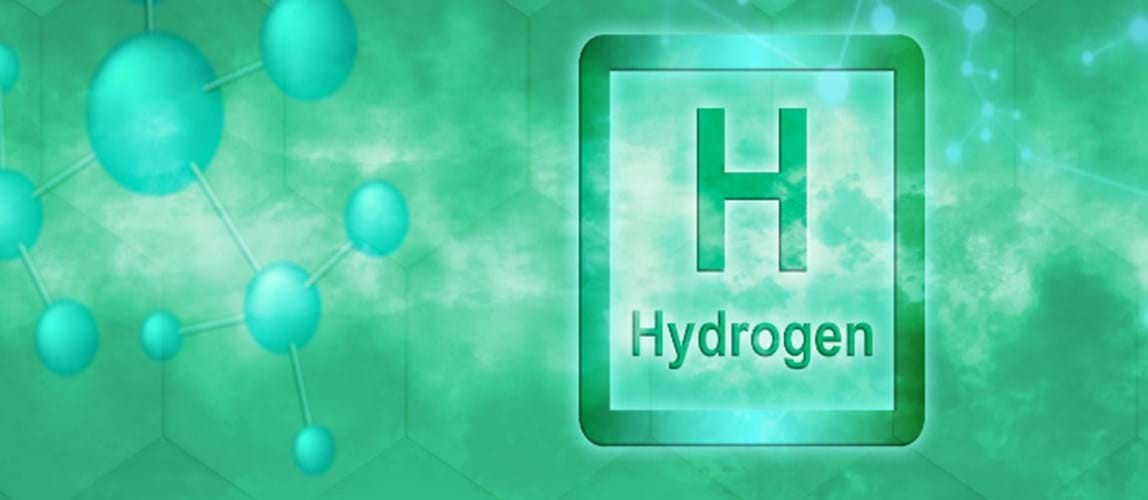 Date From

20th September 2022

Date To

20th September 2022

Price

Free of charge, open to all.

Location

Online. 10:00 BST. Duration 1 hour.
Overview
Photocatalytic conversion of water to green H2 and carbon dioxide to valuable chemicals not only provide renewable energy sources, but also substantially mitigates carbon emission. This lecture will start with the fundamental issues related to charge dynamics in photocatalysis. Then the strategy to improve the efficiency of the photocatalytic water splitting and CO2 conversion will be presented, resulting into the benchmark photocatalysts for green H2 production and CO2 to methanol synthesis, respectively.
Speaker
Junwang Tang, Professor of Materials Chemistry and Engineering, University College London
Professor Junwang Tang is a Member of Academia Europaea, a Royal Society Leverhulme Trust Senior Research Fellow, Fellow of the European Academy of Sciences, Fellow of the Royal Society of Chemistry and Professor of Materials Chemistry and Engineering in the Department of Chemical Engineering at University College London. He received his BSc in Chemistry from the Northeastern University (1995), MSc in Materials from the Institute of Metal Research (1998), and PhD in Physical Chemistry from Dalian Institute of Chemical Physics (2001), China, respectively. He then undertook his JSPS fellowship in the National Institute for Materials Science, Japan (2005) and a senior researcher in Chemistry at Imperial College London (2009). Prof.essor Tang joined the current department in 2009 as a Lecturer and was later promoted to Senior Lecturer (2011), Reader (2014), and Full Professor (2017).
His research interests encompass photocatalytic small molecule activation (eg. H2O, CO2, N2, C6H6 and CH4) and microwave catalysis (e.g. plastic recycling), together with the investigation of the underlying charge dynamics and kinetics by state-of-the-art spectroscopies. In parallel, he also explores the design of the chemical reactors for the above-mentioned processes, resulting in ca.200 papers published in Nature Catalysis, Nature Energy, Nature Reviews Materials, Chemical Reviews, Chem. Soc. Rev. Materials Today, Nature Commu., JACS, Angew Chemie with ~20,000 citations. Prof. Tang has also received many awards, the latest of which is the 2021 IChemE Andrew Medal due to his contribution to heterogeneous catalysis, the RSC Corday-Morgan Prize 2021 due to innovative photocatalysts discovered and 2021 IChemE Innovative Product Award due to microwave technology transfer, besides IChemE Business Start-Up Award 2019 and the 2018 IPS Scientist Award etc. He also sits on the Editorial Board of four international journals, eg. the Editor of Applied Catalysis B and Editor-in-Chief of Journal of Advanced Chemical Engineering, Associate Editor of Chin. J. Catal. and Asia-Pacific Journal of Chemical Engineering besides sitting on the Advisory Board of seven other journals.
The material presented in this webinar has not been peer-reviewed. Any opinions are the presenter's own and do not necessarily represent those of IChemE or the Catalysis and Reaction Engineering Special Interest Group. The information is given in good faith but without any liability on the part of IChemE.
Time
10:00–11:00 BST.
Software
The presentation will be delivered via GoToWebinar®. Check system requirements.
You are advised to join the webinar at least ten minutes before the scheduled start time, to allow for your computer to connect.
Webinar archive
This webinar is free of charge and open to all to attend, but if you wish to access the slides and a recording to replay on demand then you'll need to be a member of the Catalysis and Reaction Engineering Special Interest Group.
---
Back to events