19-07-22 Mixing in Large Aerated Ferm...
Fluid Mixing Processes
Webinar: Mixing in Large Aerated Fermenters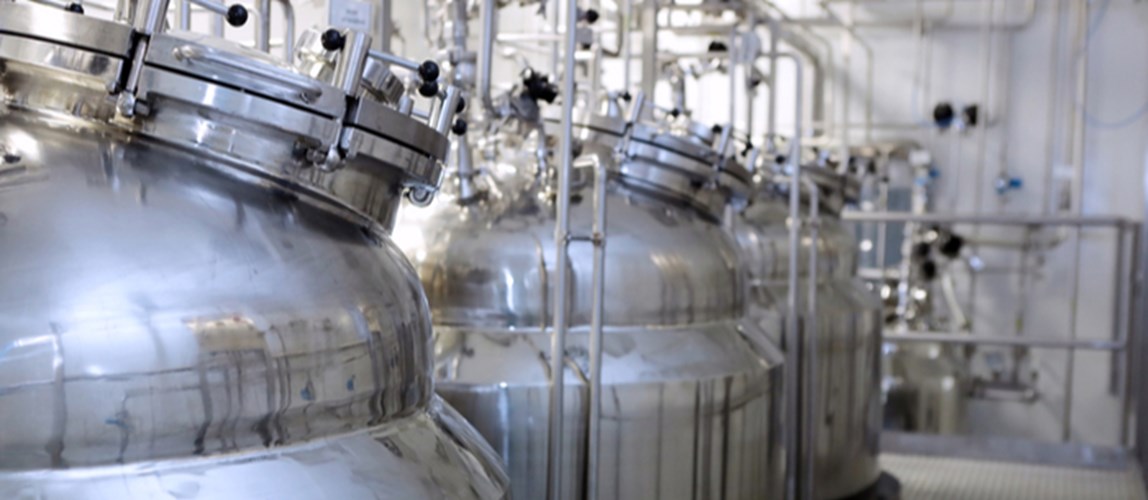 Date From

19th July 2022

Date To

19th July 2022

Price

Free of charge, open to all.

Location

Online. 12:00 BST. Duration 1 hour.
Overview
Aerobic fermentation on the basis of renewable starting materials plays a prominent role in the production of bio-based platform chemicals or monomers. The agitated large fermenter is a highly efficient process solution, especially with regard to mass and heat transfer. Selecting the right mixing and heat transfer equipment is the key to success and determines the yield and product quality that can be achieved as a result. In the development phase, special attention should be paid on the scalability of the process. In this talk we will have a look at special design requirements for such large industrial fermenters.
Speaker
Dr Bernd Nienhaus, Product Manager Process Technology, Ekato
Dr Bernd Nienhaus has more than 20 years of experience in process design, including troubleshooting and de-bottlenecking of different unit operations all over process industry. After having worked in R&D positions for 20 years, he now works as a "Product Manager Process Technology" for EKATO RMT in Schopfheim, Germany. His main field of activity is the further development of chemical processes, mainly in the fields of polymerization, crystallization, fermentation and chemical plastics recycling.
The material presented in this webinar has not been peer-reviewed. Any opinions are the presenter's own and do not necessarily represent those of IChemE or the Fluid Mixing Processes Special Interest Group. The information is given in good faith but without any liability on the part of IChemE.
Time
12:00–13:00 BST.
Software
The presentation will be delivered via GoToWebinar®. Check system requirements.
You are advised to join the webinar at least ten minutes before the scheduled start time, to allow for your computer to connect.
Webinar archive
This webinar is free of charge and open to all to attend, but if you wish to access the slides and a recording to replay on demand then you'll need to be a member of the Fluid Mixing Processes Special Interest Group.
---
Back to events