12-08-19 Approaches for Capacity Expa...
Food and Drink
Approaches for Capacity Expansion, De-bottlenecking and New Facilities through Process Modelling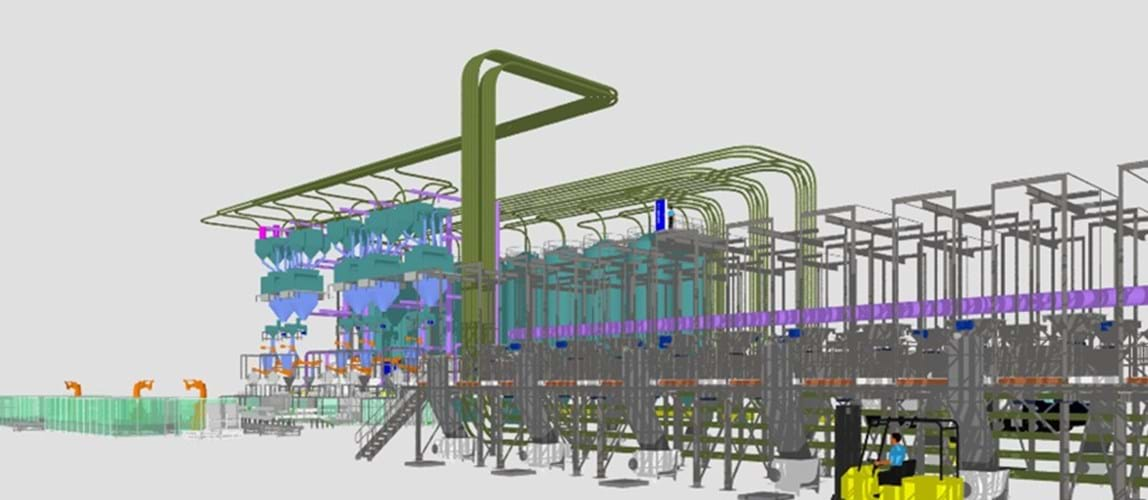 Date From

12th August 2019

Date To

12th August 2019

Price

Free of charge

Location

Online
In the spirit of sharing best practise, Briggs of Burton will showcase their experiences and approach to modelling production processes. Do you need a new installation to boost capacity? Can you utilise your existing plant for SKU production more efficiently or rationalise your production lines? Join the webinar for some insight and inspiration.
Briggs of Burton provide process engineering services to a diverse range of industries including brewing, distilling, food, pharma, and biotech. The Briggs of Burton Team specialise in feasibility studies, design of specialist equipment, and turn-key project delivery and implementation and have worked closely with some of the biggest names in the industry including Diageo, AB InBev and Associated British Foods. [Headquartered in Burton-on Trent and with offices in Rochester, NY and Shanghai, Briggs of Burton employs over 170 employees to deliver high profile engineering projects across the globe.
Time
11:00—12:00
Presenter
Tom Barnett, Briggs of Burton
Tom Barnett is a Chartered Chemical Engineer with experience in the design and implementation of projects across the food, beverage and petroleum industries. Tom is a Master of Chemical Engineering from the University of Aston in Birmingham.
Format
A one-hour online session: 40 minutes' presentation + 20 minutes' Q&A.
Duration (for CPD recording purposes): up to one hour.
If you are recording mandatory CPD you should refer to your own regulator's requirements as recognition of CPD hours may vary.
Software
The presentation will be delivered via GoToWebinar®. 
Check system requirements.
You are advised to join the webinar at least ten minutes before the scheduled start time, to allow for your computer to connect.
Webinar archive
This webinar is free of charge and open to all to attend, but if you wish to access the slides  on demand then you'll need to be a member of the Food & Drink Special Interest Group.
If you're interested in giving an online presentation to our international community of chemical engineers, we'd like to hear from you. Please email special interest groups support team with information on yourself and your proposed talk.
---
Back to events