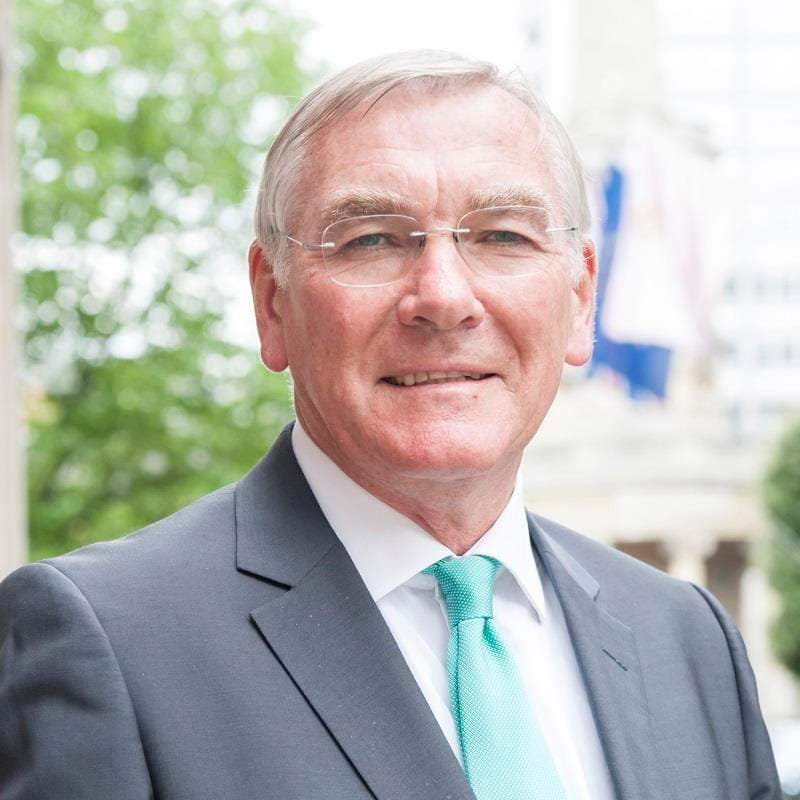 Andrew Jamieson OBE: 2015—2016
Andrew Jamieson spent 35 years in the oil and gas industry with the Royal Dutch Shell Group holding managerial positions in the UK, the Netherlands, Denmark, Australia and Nigeria. He was Refining and Supply Director for Shell Denmark (1986-1990) and from 1990 to 1994 he was Personnel Manager for Shell International Petroleum Maatschappij with responsibility for staff in the Hague, 45 refineries and 8 gas plants worldwide.
He was Manufacturing, Supply and Distribution Director for Shell Oceania based in Australia and also held director positions with three other oil sector companies at that time. From 1997-1999 he was CEO of the North West Shelf Venture, Australia's largest natural resources project covering offshore oil and gas exploration and production and onshore LNG production.
From 1999 to 2004 Andrew was Managing Director and CEO of Nigeria LNG Ltd and Vice President of Bonny Gas Transport, NLNG's shipping company: he was also President of the Nigeria Gas Association from 2003 to 2004.
From 2005 until 2009 Andrew was Executive Vice President Gas and Projects in Shell International in the Hague with responsibility for R&D, technical and operational aspects of all Shell's gas activities, including coal gasification, GTL, LNG and gas processing, as well as all project activities for refining, chemicals and midstream gas.
In 2006 Andrew was made an Officer of the Order of the British Empire (OBE) by the UK Government for "services to British business and sustainable development in Nigeria". In 2008 he was elected a Fellow of the Royal Academy of Engineering and is also a Fellow of the Institution of Chemical Engineers and a Chartered Engineer.
Current directorships include Woodside Energy Ltd (Australia's largest publicly traded oil and gas company), Velocys PLC, Seven Energy International (Chairman) (Nigerian oil and gas company), Hoegh LNG Holdings, and HLNG Partners Inc.
Andrew completed his undergraduate and PhD studies at the University of Glasgow in Scotland.
---
Return to list