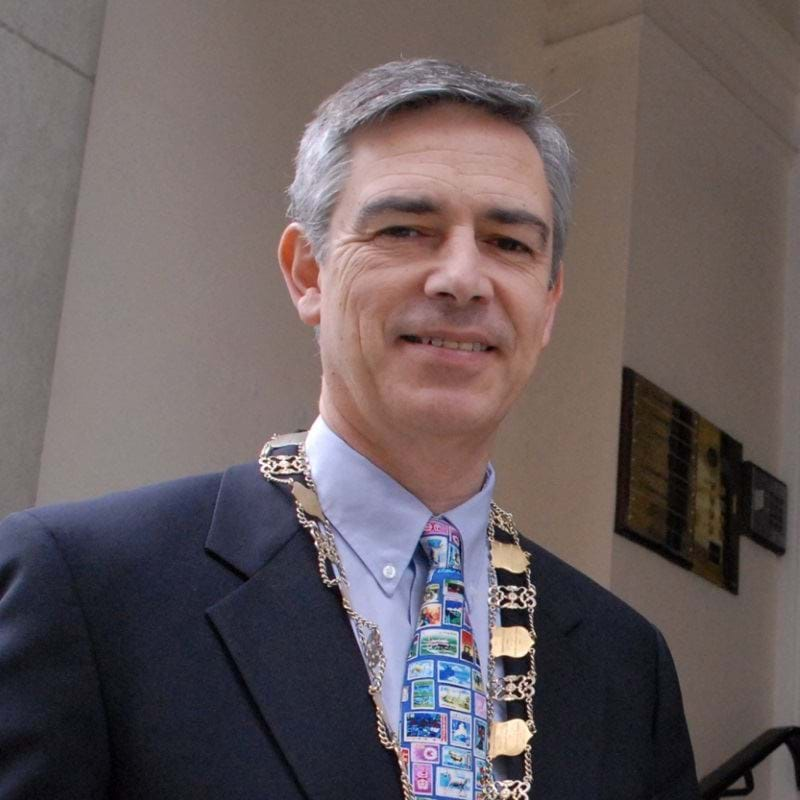 Desmond Frank King: 2010—2011
Born in the UK in 1955, Desmond King obtained a bachelor's degree in chemical engineering from Imperial College, London in 1976 and a PhD from the University of Cambridge in 1979, after which he became a professor of chemical engineering at West Virginia University in Morgantown, West Virginia in the USA. He joined Chevron in 1981 as a process engineer and progressed through a series of technical positions in Chevron Research Company.
In 1994 he became the Technical & Maintenance Manager at Chevron's refinery in Burnaby, British Colombia, Canada before being seconded to Edmonton as General Manager of Alberta Envirofuels.
Returning to the USA in 1999 as Managing Director of Technology Marketing for Chevron Downstream, he was subsequently named General Manager of Corporate Strategic Planning from 2001 - 2004, before taking on an assignment as General Manager of Chevron's refinery in Pembroke, Wales. During that time he was a director of Texaco UK, of the Milford Haven Port Authority and of the Netherlands Refining Company - a joint venture between BP and Texaco.
From 2006 to 2009 Desmond King served as Managing Director & CEO of Caltex Australia Ltd, the leading oil refiner, fuel marketer and convenience store operator in Australia.
In August 2009 he returned to the US as President of Chevron Technology Ventures, a division of Chevron that champions innovation, commercialisation and integration of emerging technologies and related new business models with the corporation. CTV's business units include advanced biofuels, renewable energy, venture capital and hydrogen refuelling stations.
He became a Fellow of the Institution in 2008 and during his time in Australia was a director of the Australian Institute of Petroleum and a member of the Business Council of Australia. In the US, he is a member of the DOE's National Renewable Energy Laboratory's external advisory council. He has also edited books on fluidisation and is co-author of the fluidisation section of the Encyclopaedia of Chemical Technology.
---
Return to list