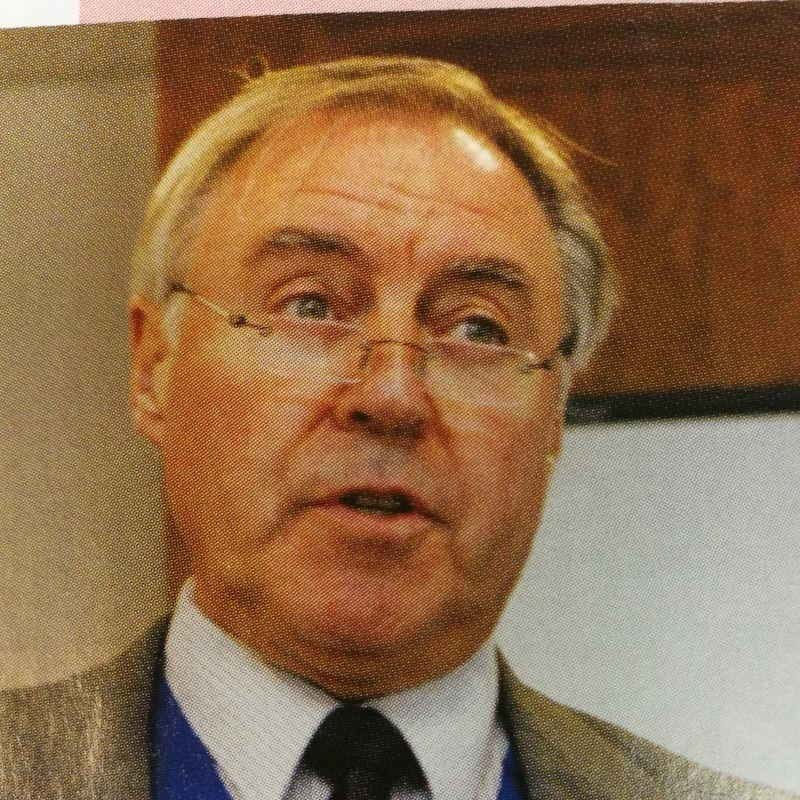 Graham Bernard Lawson: 2001—2002
Graham Lawson was born in May 1942 and studied chemical engineering at the University of Manchester Institute of Science & Technology being awarded a BSc in 1963, MSc in 1969 and PhD in 1967.
On completion of his studies at UMIST, he began his career as Development Engineer at DuPont Inc, in Orange, Texas in the USA, before returning to the UK as Project Engineer at Unilever Research in 1970. After a brief spell at Mars Ltd (1972-1974) he returned to Unilever Research as Section Manager and then Division Manager where his primary focus was support for the company's international food businesses through product and process development.
In 1981 he became Technical Director of Crosfield Chemicals, responsible for all factory operations of their Warrington factory and the R&D and engineering functions, and then Managing Director of Crosfield Catalysts in 1983 where he had responsibility for restoring credibility and profit of the petroleum catalyst business following cessation of a 30 year agreement with their US partner. Whilst in this role, Graham Lawson initiated an international research programme which led to new catalysts being commercialised within 15 months. This recovery enabled Crosfield to divest this part of the business in 1992.
In 1986 he left Unilever and joined Borax Consolidation Ltd as Technical Director where he was responsible for the group's worldwide R&D programme. He played a key role in the development of Borax's diversification strategy and identified target companies for acquisition. In 1989 he was responsible for the purchase of Micro Milling Ltd from Pilkington and was appointed its Chairman.
In 1995 Graham Lawson moved to Watts Blake Bearne & Co plc - a leading UK industrial minerals company - as its Chief Executive responsible for business strategy and organisation development and, under his leadership the company's business growth has been enhanced by successful acquisitions and joint ventures in Europe and Asia.
He became a Fellow of the Institution in 1980 and in 1993 was elected a Fellow of the Royal Academy of Engineering.
His extensive R&D and operations management background in minerals, chemicals and food industries have led to him being elected President of the IMA - Europe (1994-1998) and his current role as President of IChemE.
---
Return to list