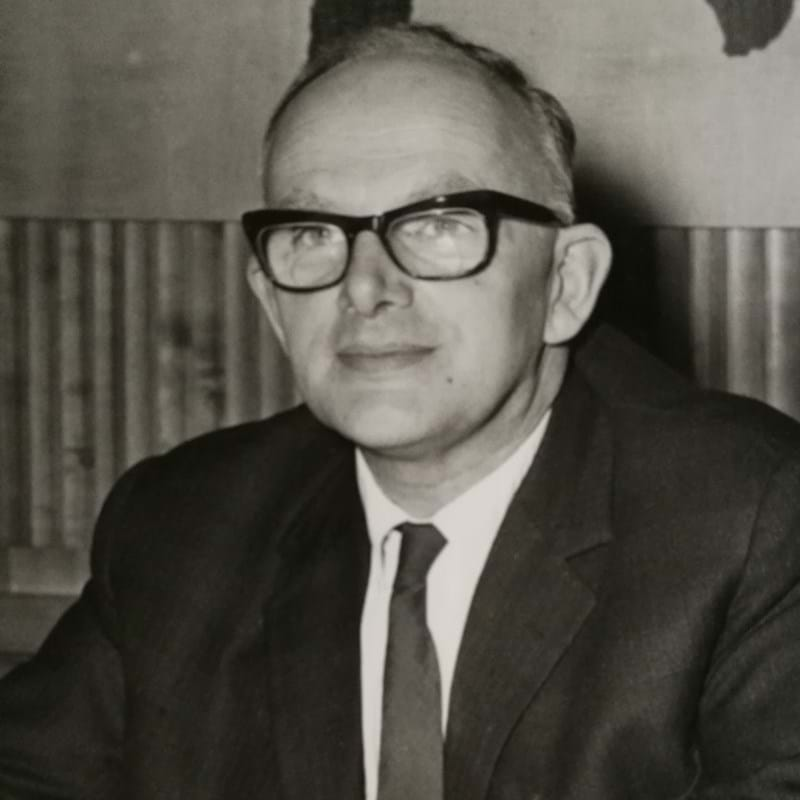 Han Hoog: 1969—1970
Han Hoog was born in 1911 and took a degree in chemical engineering at Delft University in 1934. After working for six months at Delft on behalf of N V De Bataafsche Petroleum Maatschappij he entered the company's service in 1934 at the Royal Dutch/Shell Laboratory in Amsterdam.
His work on the catalytic cyclisation of hydrocarbons led to the award of a Doctor's degree in 1940. His great interest in catalytic processes continued and he was closely concerned with their development and commercialisation in the oil and chemical industries.
Han Hoog's many publications included papers on 'Choice and Development of Catalysts in Industrial Chemistry', 'Catalytic Hydrodesulphurisation of Gas Oil', 'The Oxo Process-Research, Development and Product Application', and, more generally, 'Some Aspects of the European Chemical Industry based on Petroleum Raw Materials'.
In 1951 he was appointed Associate Director of the Amsterdam Laboratory, responsible for process research and development. Two years later he went to Shell Haven refinery for eight months, then returned to Holland in charge of the development of chemical processes and products in the Development Department in The Hague. In 1956 he was appointed Manager of the Development-Chemicals Department and, in 1958, Assistant Co-ordinator of the Manufacturing Group (Chemicals). In April 1959 he became the first Manufacturing Co-ordinator, Chemicals. 
In 1961 Han Hoog was appointed Manufacturing Co-ordinator, Oil. He was a Director of Shell Petroleum NV and The Shell Petroleum Company, the two holding companies, Attorney-General of Bataafse Internationale Chemie Maatschappij and Shell Internationale Research Maatschappij and a director of Bataafse Internationale Petroleum Maatschappij, and of a number of companies associated with Shell. In 1968 he received the Knight's Cross in the Order of the Netherlands Lion. 
He was elected a Member of the Institution of Chemical Engineers in 1954.
---
Return to list