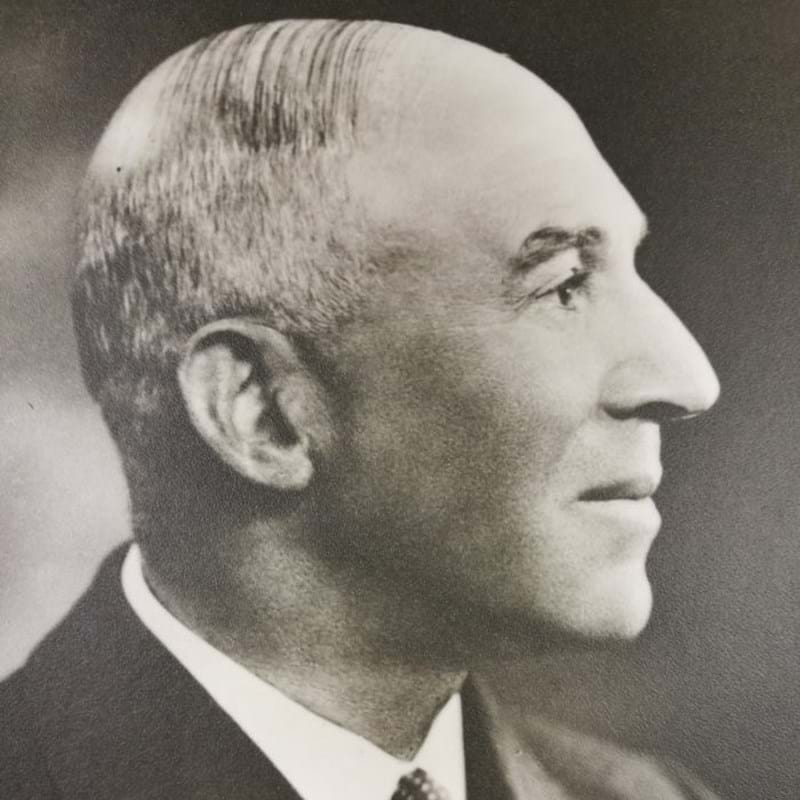 Herbert Levinstein: 1935—1937
Dr Herbert Levinstein was born in 1878 and was educated at Rugby School before progressing to Owens College of the Victoria University, Manchester. After graduating in Honours Chemistry, he passed on to Zurich and obtained his PhD together with an intimate knowledge of the German language and continental custom.
He then joined his father, the famous dyestuffs manufacturer, at Manchester and helped develop the business until, on the death of his father in 1916, he assumed full control of the organisation, manufacturing not only dyestuffs but intermediates and war materials. After a number of smaller mergers, in 1918 he amalgamated with British Dyes Ltd to form the British Dyestuffs Corporation, of which he became the first Managing Director.
During his career he contributed much to published chemical literature, particularly on the subjects of the dyestuffs industry, chemical warfare and disarmament, cellulose and patent practice. 
Dr Levinstein held posts of honour in many scientific and professional societies: he was President of the Society of the Chemical Industry in 1930 and for two years the Chairman of its Council. In that Society his was the first example of a president son of a former president. In the Society's Jubilee year, 1931, he was awarded the Medal of the Society of Chemical Industry.
---
Return to list