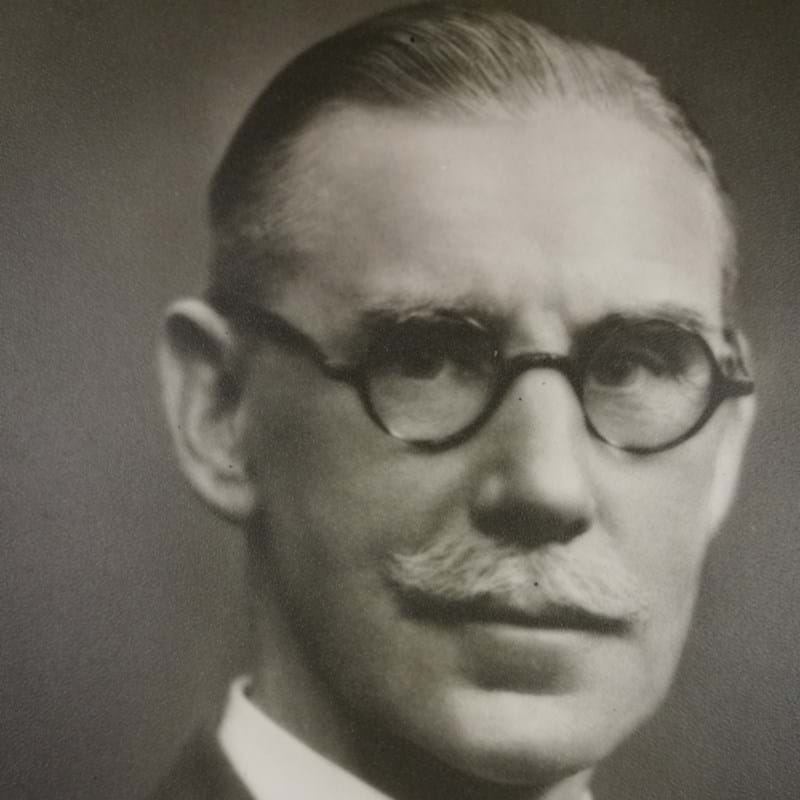 James Arthur Reavell: 1929—1931
James Reavell was born at Alnwick, Northumberland in June 1872. On completing his public school education, he immediately adopted engineering as his profession, training in the true English style by apprenticeship and by academic tuition. During and following this period he studied electrical engineering and in due course filled several staff positions, mechanical and electrical, to consolidate his experience.
This led up to his appointment as European manager of an American company with interests in Great Britain and on the Continent. During this period and subsequently was laid the foundation of his chemical engineering, for his work included the supply of evaporators for sugar refining and other chemical duties. Fascinated by the nature of the problems he encountered and sensing its possibilities with that same foresight he had exercised so beneficially on behalf of the Institution, he decided finally to confine himself mainly to this branch of his profession.
He became acquainted with Paul Kestner and founded, in England, the Kestner Evaporator and Engineering Co Ltd, and, with courage, persistence and skill, forced that organisation to the forefront in chemical plant manufacture.
His inventions and developments covered evaporation, vacuum drying, spray drying, acid apparatus, high temperature heating etc.
The extent and importance of his contracts in India led to several extended visits to the country, one result of which was seen in his appointment as State representative in England of one of the principal native States.
James Reavell proved by his own practice his belief in the necessity of at least semi-works scale experimental demonstration of ideas originating in the laboratory, and many of his successes were due to large-scale, and often protracted, experiments. He also practiced the creed that a chemical engineer must develop his staff from material fundamentally educated, but raw to the industry. In this way he built up his effective and loyal staff, and was fortunate to include in the latter one of his sons.
In 1908 he became a member of the Society of Chemical Industry where he served on their governing Council for several years, and in 1912 he also joined the Institution of Mechanical Engineers.
His greatest service to chemical engineering was represented by his work as chairman of the Chemical Engineering Group from 1920 to 1924. His geniality and tact, while not dulling an iron determination, smoothed over many difficulties and he vacated the chair only when the future of that sponsor of the profession was assured.
Appropriately he was one of the founders of the Institution of Chemical Engineers and was an active member of its committees, several of which he guided as chairman. 
His interest in chemical engineering education was evidenced by the many gifts of experimental plant to university and college laboratories and he published many papers dealing with innovations in chemical engineering practice.
At the time of his presidency, he was chairman of the British Chemical Plant Manufacturers Association and also sat on several committees of the British Engineering Standards Association.
---
Return to list