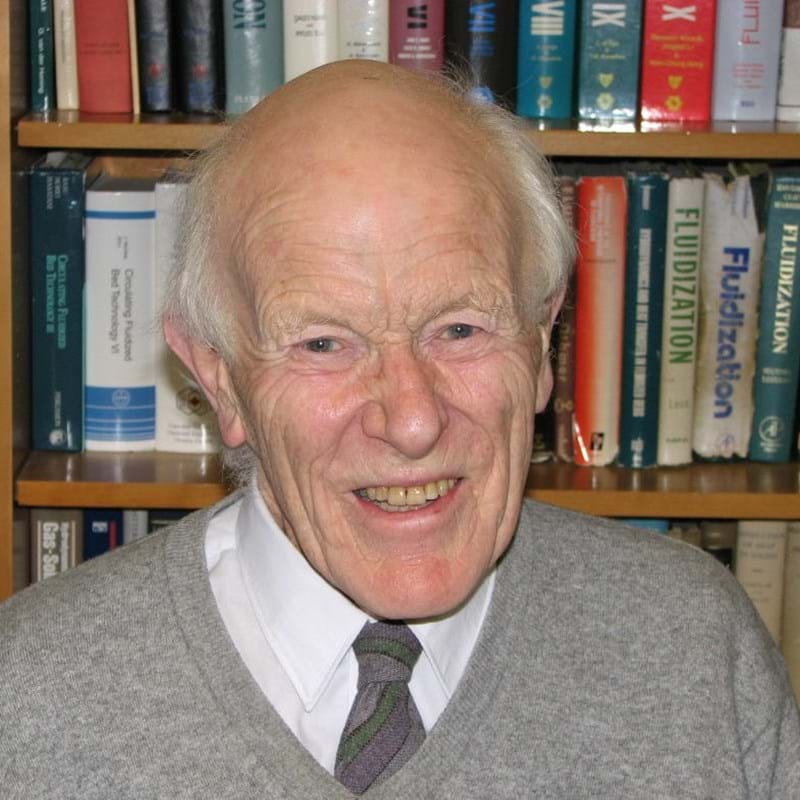 John Frank Davidson: 1970—1971
John Davidson was born in Newcastle-upon-Tyne on 7 February 1926. Educated during the years of World War II, he entered the University of Cambridge in 1944 and in 1947, upon gaining a BA degree, joined RollsRoyce in Derby where he spent two and a half years in their Mechanical Development Department.
Returning to Cambridge in 1950 as a university demonstrator in chemical engineering, he was awarded an MA in Engineering and then, at the end of 1952, he passed to the recently founded Department of Chemical Engineering and received his PhD in 1953.
It was his studies during this time at the University that encouraged him to carry out a number of pioneering works on fluidisation, the area of the discipline with which he is most associated.
In 1954 he became a university lecturer, a role he still held as he assumed to the Presidency of the Institution. His Doctor of Science degree in chemical engineering was awarded in 1968.
John Davidson was a member of Trinity College and in 1957 he became the College's steward responsible for the whole household and, in addition to organising receptions for the Royal family, was involved with the reconstruction over several years in the early 1960s of the Old Kitchen, which had originally been built in 1605.
He joined IChemE as a Chartered Member in 1959 and subsequently transferred to the grade of Fellow in 1967. He became an elected member of IChemE's Council the following year.
---
Return to list