Raghunath Anant Mashelkar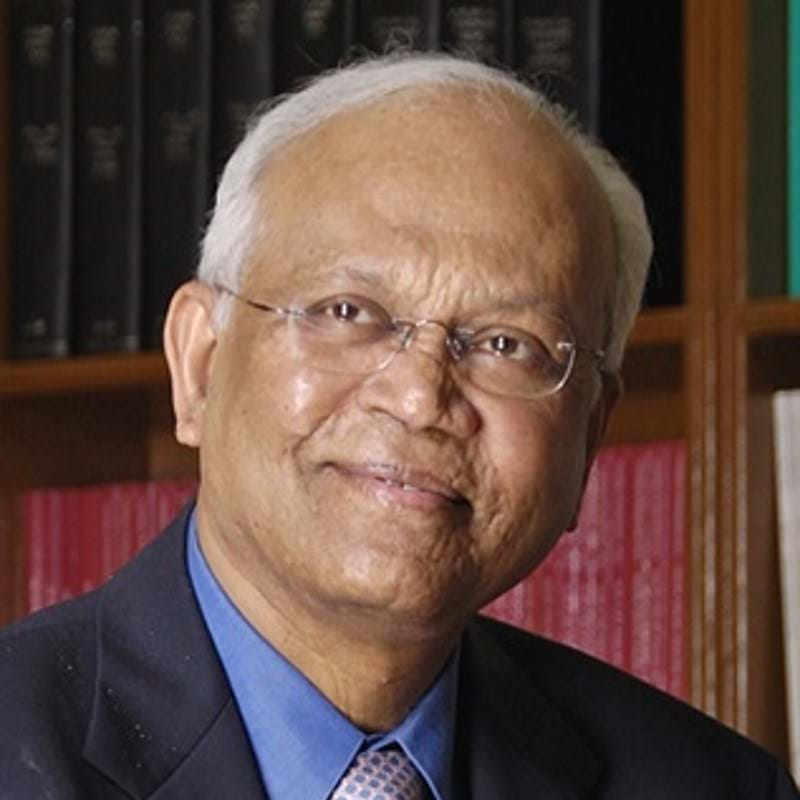 Raghunath (Ramesh) Anant Mashelkar: 2007—2008
Ramesh Mashelkar was born on 1 January 1943 and graduated from the University of Bombay in 1966. On completion of his PhD studies at the same university he moved, in 1969, to the UK as Leverhume Research Fellow at the Department of Chemical Engineering at the University of Salford and became Lecturer in the discipline at Salford the following year, before returning to India in 1976 to take up the role of Assistant Director at the National Chemical Laboratory in Pune.
He progressed to Deputy Director in 1978, Scientist in Director's Grade in 1986, and finally Director at NCL in 1989, a position he held through to 1995 when he became Director General at the Council of Scientific & Industrial Research, and Secretary at the Department of Scientific & Industrial Research of the Government of India. In 2006 he returned to the NCL in Pune as CSIR Bhatnagar Fellow.
Ramesh Mashelkar is very much involved with the innovation movement in India and during his time as Director of NCL he created a new polymer science and engineering division. As Director General of CSIR, which at the time had 38 industrial R&D laboratories and 22,000 employees, he successfully led the transformation of the organisation.
He played a critical role in shaping India's national S&T policies in post-liberalised India and made significant contributions to reforms in education, science & technology institutions and industry at both national and international level.
The great significance of his outstanding contribution to science and technology has been recognised internationally through numerous awards, the most prestigious of which came in 1991 and 2000 when the President of India honoured Ramesh Mashelkar with Padmashri and Padmabhushan respectively. These are two of the highest honours that can be bestowed on civilians and were awarded in recognition of his contribution to nation building.
Since 1993, when he was awarded an Honorary Doctorate from the University of Salford, a further 19 universities have bestowed similar honours on him.
On the international scene, he was elected a Fellow of the Royal Society in 1998, a Foreign Associate of the National Academy of Science (USA) in 2005, Foreign Fellow of the US National Academy of Engineering in 2003, Fellow of the Royal Academy of Engineering in 1996 and Fellow of the World Academy of Art & Science (USA) in 2000.
He was the first scientist to win the JRD Tata Corporate Leadership Award in 1998 and the first Asian scientist to win the Business Week (USA) Star of Asia award in 2005, receiving the award from former US President, George Bush Snr.
His knowledge and expertise has also been shared widely through his membership of many national and international committees.
---
Return to list