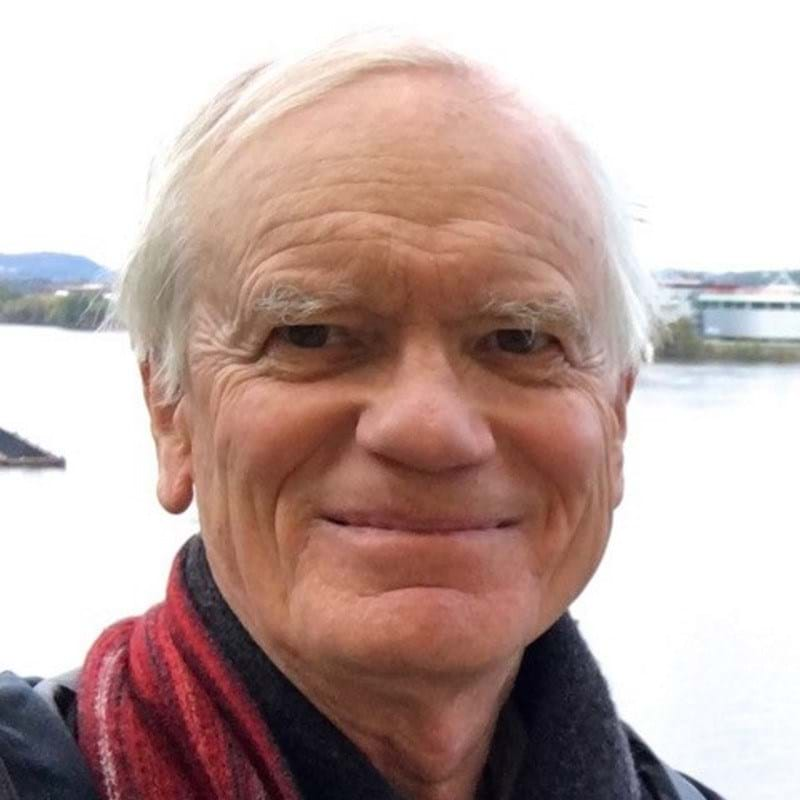 Richard Charles Darton: 2008—2009
Richard Darton was born in Port Talbot in July 1948, and after attending King's School Rochester, he graduated in chemical engineering from the University of Birmingham and then obtained a PhD from Cambridge in 1973. From 1973-1975 he worked with Professor John Davidson as ICI post-doctoral Research Fellow at the University of Cambridge before joining Royal Dutch/Shell where he worked in a variety of positions in research and in manufacturing, both oil and gas and chemicals.
His Shell career began as a research engineer from 1975-1978 at the Koninklijke Shell Laboratory in Amsterdam. He then moved to Shell International Petroleum's Central Office in The Hague as a process engineer with their Special Design Group before a subsequent move back to Amsterdam as Section Head of Separation Engineering in 1982 and finally returning to the Central Office in The Hague as Manager of Chemical Engineering Development
In 1991 he returned to the UK, seconded to the University of Oxford to inaugurate a Chemical Engineering Programme in the Department of Engineering Science. He was subsequently elected to a Fellowship at Keble College. In 2000 he became Professor of Engineering Science and was elected Fellow of the Royal Academy of Engineering and in 2004 was elected Head of the Department of Engineering Science at Oxford.
Richard Darton has been actively engaged with the Institution over many years extending back to 1979 when he was awarded the Junior Moulton Medal for his paper "A bubble growth theory of fluidised bed reactors" which had been published in the April 1979 issue of Transactions.
Whilst working in the Netherlands he took on the Chair of IChemE's European Branch (1986-1988) and, at various times has also chaired the Research Committee and Qualifications Board, the latter as Vice President (Qualifications), where he had responsibility for qualifications and professional standards. A number of Subject Groups have also benefited from his participation on their committees, notably those concerned with Fluid Separation Processes, Education and Sustainable Development.
In 2004 he was awarded the Council Medal for his work in support of qualifications and membership development and, in particular, his contribution towards the Institution's project to broaden the membership, his support and his contribution to the re-vamping of the membership regulations to promote the new CSci stream of applicants, as well as his contribution as Vice President (Qualifications).
Richard Darton also has connections with many other professional organisations including the Royal Academy of Engineering as a member of one of their Membership Committee Panels; as a member of the American Chemical Society and, since 1996, a member of the Honorary Committee of CHISA (the biennial International Congress of Chemical & Process Engineering in Prague). He was Conference Chair in 2002 for the International Conference on Distillation and Absorption and has also participated in the European Federation of Chemical Engineering Working Party on Distillation, Absorption & Extraction both as a representative of the Royal Dutch Engineering Society (KIVI) from 1982 to 1991 and also as a UK member, chairing the Working Party from 2001 to 2007.
---
Return to list