Sir Frederic Lewis Nathan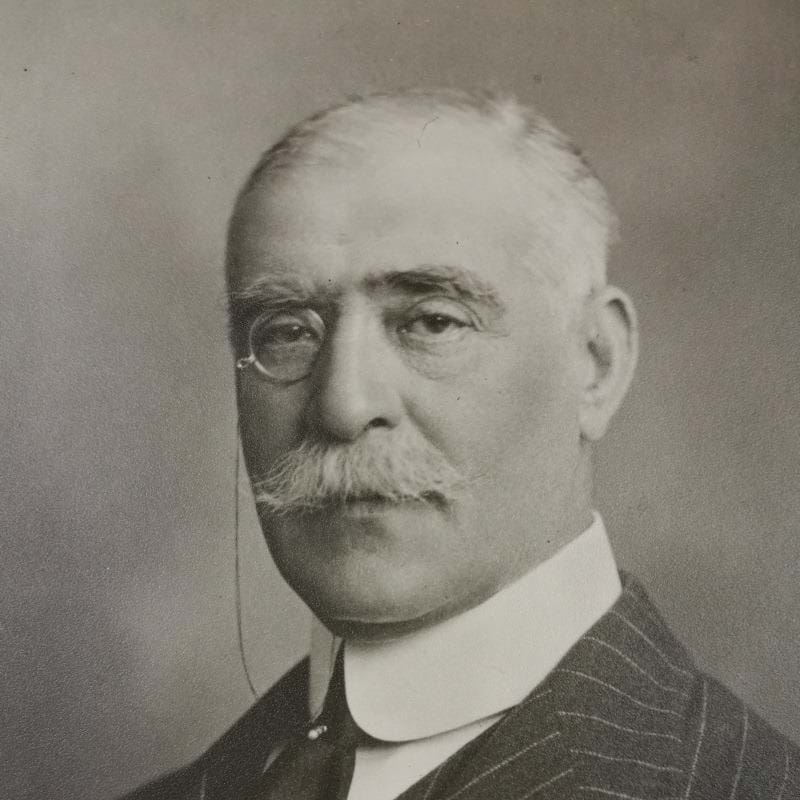 Sir Frederic Lewis Nathan KBE: 1925—1927
Sir Frederic Nathan was born on 10 February 1861, and was educated privately before proceeding to Woolwich and passing into the Royal Artillery in 1879. 
His more scientific career commenced with his appointment as Captain-Inspector Royal Laboratory in 1886. He subsequently progressed to 2nd Assistant to Director-General of Ordnance Factories (1888), Officer in Command Danger Building, Royal Gunpowder Factory (1892), Assistant-Superintendent, Royal Gunpowder Factory (1899) and Superintendent, Royal Gunpowder Factory (1909). 
It was in 1909 that he retired from the Army and took up the position of General Manager of Nobel's Explosive Company's works at Ardeer. 
During the Great War he joined the Admiralty in February 1915 as adviser on cordite supplies and during this period designed and erected the Royal Naval Cordite Factory at Holten Heath in Dorset.
After transferring to the Ministry of Munitions Explosives Department he carried out the work for which his memory will perhaps live longest. As Director of Propellant Supplies he was responsible for the provision of raw materials for propulsion explosives, and this necessitated his control of the soap trade and the distillery trade of the country in connection with the supplies of glycerine and alcohol respectively. The harmony existing in these trades generally throughout the war and the efficiency and economy of the Propellants Department are a lasting monument to his powers of control and tact.
He joined the Department of Scientific & Industrial Research on 1 January 1920 and was in charge of the Intelligence Section of the Fuel Research Division of that Department. 
He was knighted in 1906 and created KBE in 1918. He was also decorated with the Order of St Anne of Russia and was an officer of the Order of Leopold of Belgium.

View the text of Sir Frederic Nathan's 1926 Presidential Address

View the text of Sir Frederic Nathan's 1927 Presidential Address
---
Return to list