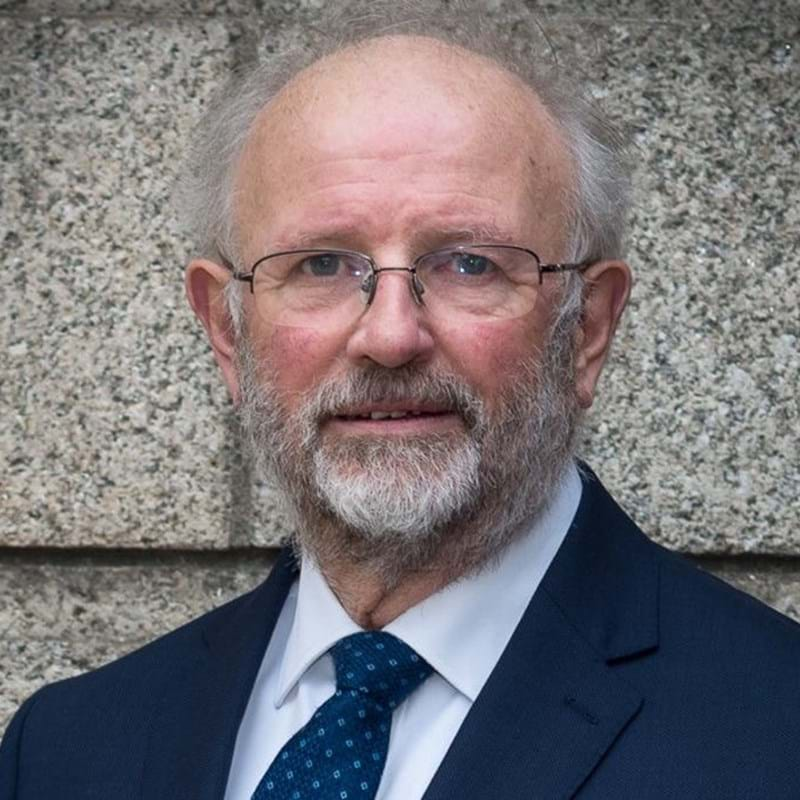 Stephen Paul Vranch: 2003—2004
Steve Vranch was born in May 1946 and gained a BSc in chemical engineering from the University of Birmingham in 1967. The following year he completed an MSc before embarking on a career working as a biochemical engineer in the pharmaceutical industry.
On leaving university he joined Glaxo as a process engineer at their Ulverston site and was involved in the development of extraction processes and penicillin recovery and the scale-up of fine chemical processes. He subsequently became Acting Section Head of Biochemical Engineering, responsible for the design of large scale fermenters, before moving on to the Wellcome Foundation Ltd in 1972 where he was involved in the development of processes for making foot and mouth disease vaccine using large scale tissue culture. In 1980 a move to GD Searle & Co Ltd as Manager, Biological Development Pilot Plant (BDPP), saw him responsible for co-ordinating the process engineering design of the BDPP. In this role he introduced and implemented the Validation concept and, upon completion, was promoted to Director of Biological Development responsible for product development with duties ranging from the culture collection to the management of Searle's European Clinical Pharmacy.
His involvement at Searle earned him an invitation to join the Health & Safety Commission's Advisory Committee on Genetic Modification (ACGM) which advised the HSE on the safe use of genetically modified organisms in a contained environment; and he subsequently took on the role of Chairman of the ACGM's technical sub-committee.
From Searle he moved on to Wellcome Biotech as Head of Engineering & Fermentation for three years, before joining Celltech Biologics in 1989, initially as Head of Production & Engineering and then, in 1993, as Director of Engineering where he was responsible for the design, construction and commissioning of all capital projects including a $25 million manufacturing facility in the United States and a £6 million building in the UK.
In 1994 he joined Jacobs Engineering as Manager of Regulatory Compliance in Europe, a position he still holds as he takes on IChemE's presidency. His role is to ensure that pharmaceutical facilities are built to comply with regulatory standards and means that he can be involved in a project at the very start, in the design phase, and at the end, through validation.  

His background in industrial microbiology has put him at the forefront of one of the most exciting and controversial issues of the day - genetic engineering.
Steve Vranch has been a long-standing and very active member of IChemE. He served as an elected Member on Council from 1990 to 1993, before becoming a Vice President from 1993 to 1995 and then a joint Honorary Secretary from 1995 through to 2001. He was the Chairman of the Institution's first Qualifications Board (which has since been disbanded); is a member of the Membership Committee; and, unsurprisingly in view of his background in biochemistry, was a founding member of the Biochemical Engineering Subject Group.
---
Return to list