William Alexander Skeen Calder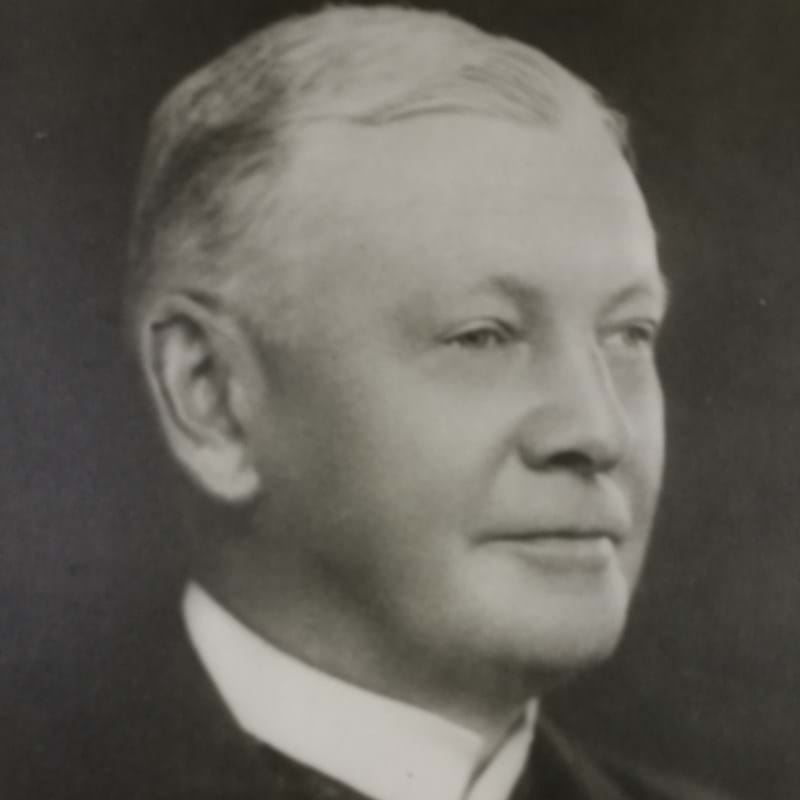 William Alexander Skeen Calder: 1931—1932
William Calder was born in London in 1874 and although he showed an early interest in science and a preference for chemistry, he first obtained commercial experience with an East India merchant, Mr H Vavasseur, in London. 
He then entered the Royal School of Mines and the Royal College of Science in South Kensington, where he completed his academic education. A short association with Mr H R Harland, analytical consulting chemist, ripened his fundamental training and qualified him for a position in industrial chemistry which he filled with F C Hills & Co of Deptford and East Greenwich until 1899.
That same year he accepted the position of Head Chemist and Manager with Messrs Chance & Hunt at Oldbury, later becoming General Manager and, in 1917, Managing Director. The works were taken over by the Ministry of Munitions during the war when, in addition to an increased output of acids and heavy chemicals, one of the most important installations for the manufacture of TNT developed under William Calder's direction. When Chance & Hunt Ltd were included within the organisation of Imperial Chemical Industries Ltd, William Calder became a member of the Delegate Board of the Companies which comprised the General Chemical Group. He was Chairman of the Control Committee of the Midlands and South Wales Division of that Group. 
Along with Dr C C Fox, William Calder invented the Calder-Fox Scrubber for the removal of liquid and solid particles from gases.
In the early years of the Institution of Chemical Engineers, he took an active part in its administration as a member of Council and as a Vice President, in addition to sitting on a number of committees and delegations. He brought to this work, in addition to his many personal qualifications, a matured experience as a result of service on many scientific and administrative bodies.
He was also associated for many years with the Society of Chemical Industry, both as a long-standing member of their Council and a Vice President, and actively supported the Birmingham and Midland section of the Society.
He was a member of the Executive Board of the Chemical and Allied Employers Federation and frequently served on Government panels and committees of inquiry, as well as on the Chemical Standardisation Committee and the Committees of the National Physical Laboratory.
---
Return to list