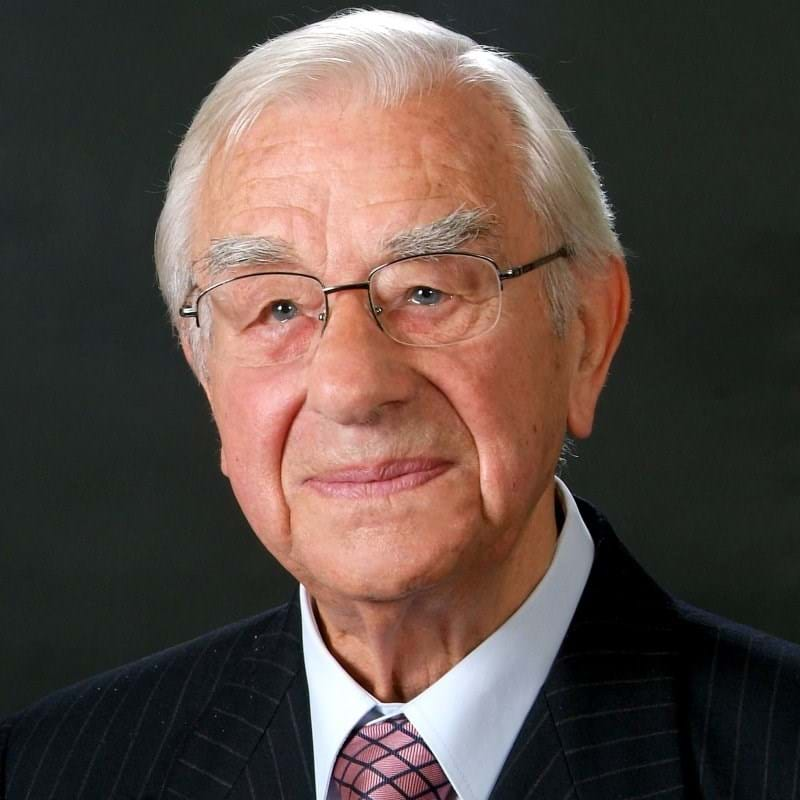 William (Bill) Lionel Wilkinson: 1980—1981
Bill Wilkinson was born in Yorkshire on 16 February 1931, and was educated at Holgate Grammar School, Barnsley, before taking the Mechanical Engineering Sciences route to his MA in chemical engineering at the University of Cambridge. He stayed at Cambridge to undertake research for his PhD on the response characteristics of distillation columns and this work, together with Dr W D Armstrong, resulted in the award of IChemE's Moulton Medal in 1956. 
Once his research at Cambridge was complete he moved as a lecturer to University College Swansea where he worked with past president Ernest Sellers. His time at Swansea saw him develop further professional interests including the field of non-Newtonian fluid flow, a subject on which he authored what has become a standard text on the subject.
At this time he began to think about the practice of the profession in industry and left Swansea to join what was then the Industrial Group of the United Kingdom Atomic Energy Authority at its Springfields factory near Preston. Here he became immersed in the problems of converting crude uranium concentrate to the ultra-pure metal required for reactor fuel elements.
After spending nine years at Springfields he was tempted back into academia again in 1966 as Professor of Chemical Engineering at the University of Bradford. His contribution to the University was not restricted to his own department and for three years he served as Chairman of the Board of Studies in Engineering, chairman of both the undergraduate and postgraduate schools, as well as on numerous committees.
Bill Wilkinson also did much for the profession outside of the university, working for the Institution, the Science Research Council and in collaboration with industry. 
As far as his IChemE service was concerned he was an early recruit to the Education Committee and the first Chairman of the Continuing Education sub-committee, in which role he engineered the launch of the continuing education programme. His contribution in this sphere was recognised by the award of the Council Medal in 1973. He subsequently became Chairman of the Research Committee, leading it through an important period which saw the launch of several new developments including a collaborative project with the SRC.
With his roots being in Yorkshire it was no surprise that he served for a number of years on the Yorkshire Branch Committee, include two years as Chairman.
Finally, in 1979 he turned once again to industry, this time as Assistant Director at British Nuclear Fuels Ltd at Risley, where he was responsible for the research programme necessary for the next generation of fuel reprocessing plants due to be built at Windscale and his standing within the engineering world was recognised by his recent election to the Fellowship of Engineering.
---
Return to list