Applications open for Ashok Kumar Fel...
Applications open for Ashok Kumar Fellowship in UK Parliament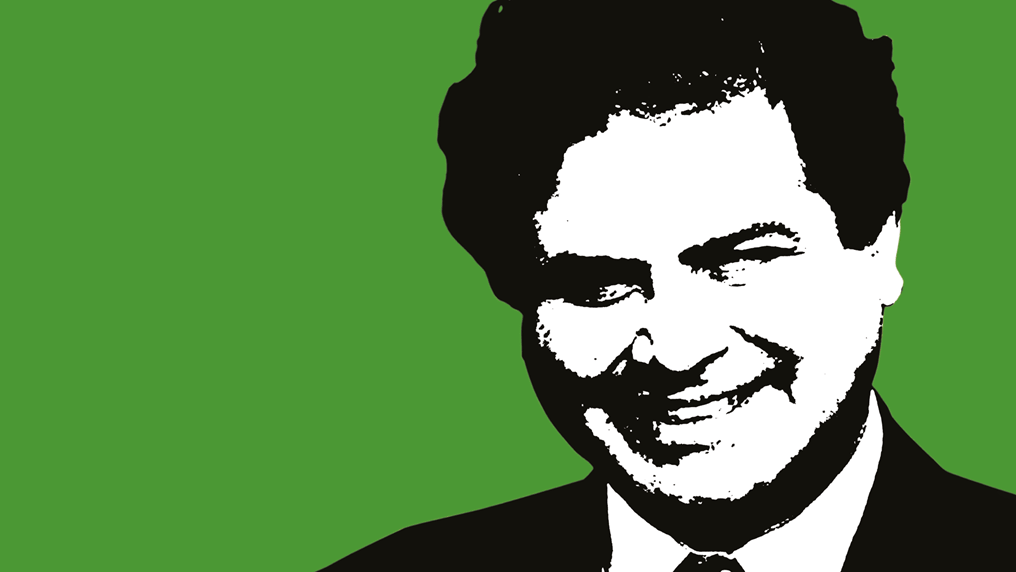 2nd March 2022
Chemical engineering final year students and postgraduates are being invited to apply for a fellowship in memory of former chemical engineer and Teesside MP Ashok Kumar.
Jointly funded by the Institution of Chemical Engineers (IChemE) and the Materials Processing Institute, the Ashok Kumar Fellowship provides a three-month placement at the Parliamentary Office for Science and Technology (POST), with a focus on producing a parliamentary briefing note for MPs on a science and engineering topic.
After the placement, the successful candidate will also work with IChemE's Learned Society Committee to share their learnings and knowledge on policy with IChemE members.
The Fellowship is open to engineers who are in the final year, or have completed within the past year, an undergraduate Master's degree in a discipline related to chemical engineering, process engineering, materials science, applied chemistry, or who have equivalent industry experience. This could include conducting a research project on a related topic. Applications will also be accepted from PhD and EngD students conducting research in a related field with permission from their supervisors to suspend their studies for three months.
Applications to the Ashok Kumar Fellowship are open from 2 March to 18 April 2022. The three-month placement will take place at a suitable time agreed by the successful candidate and POST, and is expected to be between September 2022 and May 2023.
The Fellowship was established in 2010 in memory of IChemE Fellow Ashok Kumar. At the time of his sudden death that year he was the Labour MP for Middlesbrough South and Cleveland East and the only Chartered Chemical Engineer in the UK House of Commons.
Alexandra Meldrum, IChemE Vice President Learned Society, said:
"If you're a chemical engineer, with an interest in understanding how chemical engineers can make a positive contribution to shaping UK science policy, then I'd strongly encourage you to apply for the Ashok Kumar Fellowship. You'll get a first-hand experience working alongside parliamentarians and policymakers.
"This is a fantastic opportunity and a great chance to share your learnings from the experience with IChemE members."
Chris McDonald, Chief Executive of the Materials Processing Institute, said:
"Just as Ashok Kumar was a pioneering engineer in politics, so through this fellowship we are fostering a greater understanding between scientific experts and political decision makers. All of the major societal challenges of this century, from climate change, to artificial intelligence, to pandemic response, require a deft combination of science, engineering and public policy. Ashok Kumar Fellows have the opportunity to make their contribution to this important aspect of public service."
Lydia Harriss, Senior Physical Sciences Adviser at POST, said:
"The Ashok Kumar Fellowship makes a key contribution to POST's work programme and forms an important bridge between Parliament and the chemical and process engineering communities. Our talented Fellows have brought their research, writing and analysis skills to bear on a range of POST briefings over the years. They in turn have gained experience of writing impartially for a policy audience and engaging with diverse stakeholders, while developing a unique insight into the UK Parliament. It's been a real pleasure to work with our current Ashok Kumar Fellow, Amber Keegan, on her briefing about Cyber Conflict, and I'm really looking forward to welcoming our 2022/23 Ashok Kumar Fellow to the team."
For more information on the eligibility criteria, the application pack and to read the briefing notes of previous Fellows, visit www.icheme.org/ashok. 
Links
Parliamentary Office of Science and Technology (POST)
Materials Processing Institute
Contact
Will Seccombe, Learned Society and Policy Officer, IChemE  
t: +44 (0) 1788 534403  
e: ashok@icheme.org 
Rachael Fraser, Communications Executive, IChemE 
t: +44 (0) 1788 534435 
e: rfraser@icheme.org  
Andrew Cargill, Marketing Manager, Materials Processing Institute 
t: +44 (0) 1642 382047 
e: andrew.cargill@mpiuk.com
Lydia Harriss, Senior Physical Sciences Adviser, POST 
t: +44 (0) 207 219 8380 
e: harrissl@parliament.uk
What is chemical engineering?
Chemical, biochemical and process engineering is the application of science, maths and economics in the process of turning raw materials into everyday, and more specialist, products. Professional chemical engineers design, construct and manage process operations all over the world. Oil and gas, pharmaceuticals, food and drink, synthetic fibres and clean drinking water are just some of the products where chemical engineering plays a central role. 
IChemE
The Institution of Chemical Engineers (IChemE) advances chemical engineering's contribution worldwide for the benefit of society. We support the development of chemical engineering professionals and provide connections to a powerful network of over 30,000 members in more than 100 countries. 
We support our members in applying their expertise and experience to make an influential contribution to solving major global challenges, and are the only organisation permitted to award Chartered Chemical Engineer status and Professional Process Safety Engineer registration. 
Materials Processing Institute
The Materials Processing Institute is a research and innovation centre serving global steel and materials organisations that work in advanced materials, industrial decarbonisation, the circular economy and digital technologies.
The Institute has served as the UK's national steel innovation centre since 1944 having been set up by Sir Winston Churchill's wartime government just before D-Day to equip the British steel industry for post-war reconstruction. It celebrated its 75th anniversary in 2019.
Through collaboration with its customers, the Institute provides a range of technology and R&D based services and consultancy. It also has pilot and demonstration facilities and an SME Technology Centre to support supply chain businesses with the development of new technologies and products.
Works with: steel, metals and alloys, chemical processes, aerospace and defence, energy, mining and quarrying, construction, rail, transport, and infrastructure, offshore, subsea, and nuclear.
The Materials Processing Institute includes developments funded through Tees Valley Combined Authority, through the Local Growth Fund (Growth Deal).
More information: www.mpiuk.com
Parliamentary Office of Science and Technology (POST)
POST produces impartial, non-partisan, and peer-reviewed briefings, designed to make scientific research accessible to the UK Parliament. The briefings come in the form of POSTnotes and POSTbriefs. Timely and forward thinking, they cover the areas of biology and health, energy and environment, physical sciences and computing, and social sciences. POST runs seminars, receptions and other events on science and technology topics. It also runs several fellowship schemes with Research Councils, learned societies and charities, through which PhD students and other researchers are sponsored to spend three months working at POST.
More information: https://post.parliament.uk