Chemical engineer to advise parliamen...
Chemical engineer to advise parliamentarians on policy on chemical weapons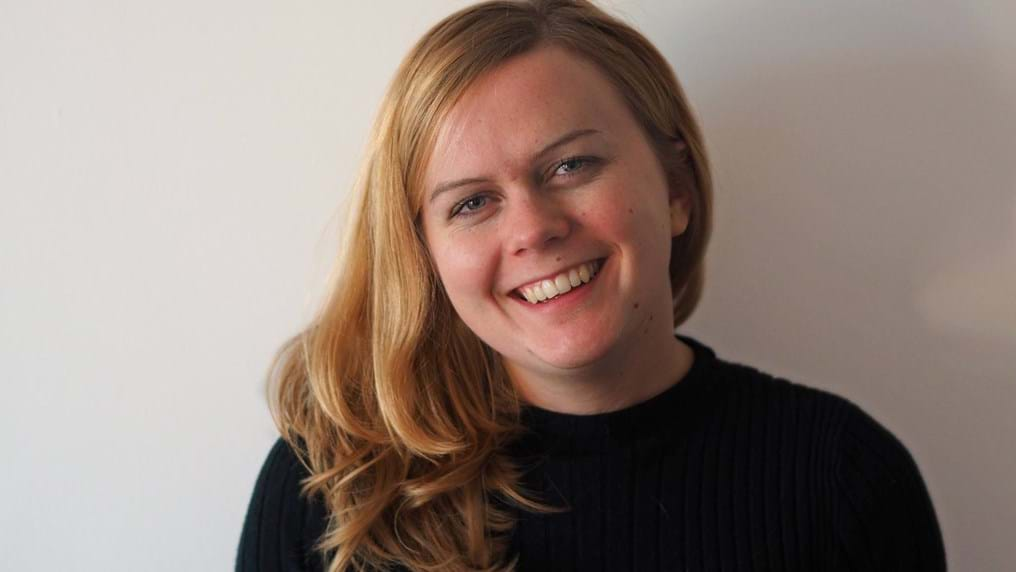 17th September 2018
Jennifer Spragg, a postgraduate student in bioenergy at the University of Leeds, UK, will advise MPs on policy issues on chemical weapons as part of a fellowship in UK parliament.
She has been awarded the Ashok Kumar Fellowship 2018 by the Institution of Chemical Engineers (IChemE) and the UK Parliamentary Office for Science and Technology (POST).
The three-month fellowship provides the opportunity for a graduate chemical engineer working in research to work at POST and produce a parliamentary briefing note (known as a POSTnote) for MP's on a relevant subject.
Spragg will begin the fellowship in November, researching and writing a briefing note on chemical weapons. It is a topical issue around the world with reports of chemical weapons being in criminal attacks - such as the Novichok poisoning on a former Russian spy living in Salisbury, UK - or accusations of chemical weapons being used in conflict, such as in Syria.
The topic is particularly timely the Government announced a £48 million investment in a new Chemical Weapons Defence Centre, and has said that it will re-evaluate its chemical, biological, radiological and nuclear capability as part of its Modernising Defence Programme.
Spragg graduated with a Masters degree in chemical engineering at the University of Bath, during which she completed an industrial placement at BP. After graduation, she returned to BP for a year at the CATS onshore gas terminal in Teesside. Now she is working on her doctorate at the University of Leeds, examining novel process designs for extracting hydrogen from bioenergy resources to be used as a renewable energy source.
Jennifer Spragg said:
"I'm delighted to be awarded the Ashok Kumar Fellowship and work with experts in academia and parliament. One of things I most enjoy about chemical engineering is the opportunity to tackle societal challenges through an understanding of technical aspects, alongside commercial and social considerations. 
"The Ashok Kumar Fellowship is a fantastic example of how the expertise of chemical engineers can help provide important information that will allow policymakers to make evidence-based decisions."
Dr Lydia Harriss, Senior Physical Sciences Advisor at POST, said:
"We're really pleased that Jennifer will be joining POST. Her briefing will provide MPs and Peers with an introduction to chemical weapons – a topic which has featured prominently in parliamentary work this year. Jennifer's research experience and chemical engineering background puts her in a great position to lead this piece of work and to ensure that it draws on a wide range of expertise from across the research community."
IChemE's Director of Policy and Publications, Claudia Flavell-While, said:
"Jennifer has shown a great ability to identify key points and communicate them in a clear, unbiased way.
"The Ashok Kumar Fellowship provides a unique opportunity to bridge academic research, engineering and politics. She will gain great experience in seeing how parliament operates and using her expertise to write the briefing note."
The fellowship was created in memory of Ashok Kumar, a Fellow of IChemE and Labour MP for Middlesbrough South and Cleveland East, UK, who died suddenly in 2010. At the time he was the only Chartered Chemical Engineer in the UK House of Commons.
NB: We are currently not accepting entries for the Ashok Kumar Fellowship due to issues with funding. More information can be found on the Fact Checker.
Links
Previous POSTnotes by Ashok Kumar Fellows
Notes to media
For more information please contact:
Tara Wilson, Head of Communications, IChemE
t: +44 (0) 1788 534454
e: twilson@icheme.org 
Rachael Fraser, PR and Communications Executive, IChemE
t: +44 (0) 1788 534435
e: rfraser@icheme.org
What is chemical engineering?
Chemical, biochemical and process engineering is the application of science, maths and economics in the process of turning raw materials into everyday, and more specialist, products. Professional chemical engineers design, construct and manage process operations all over the world. Oil and gas, pharmaceuticals, food and drink, synthetic fibres and clean drinking water are just some of the products where chemical engineering plays a central role.
With an international membership exceeding 40,000 in around 100 countries, the Institution of Chemical Engineers (IChemE) aims to be the organisation of choice for chemical engineers. It promotes competence and a commitment to best practice, advances the discipline for the benefit of society and supports the professional development of its members.
IChemE is the only organisation to award Chartered Chemical Engineer and Professional Process Safety Engineer status.