Davidson Inventors Challenge inspires...
Davidson Inventors Challenge inspires students to find sustainable solutions to global challenges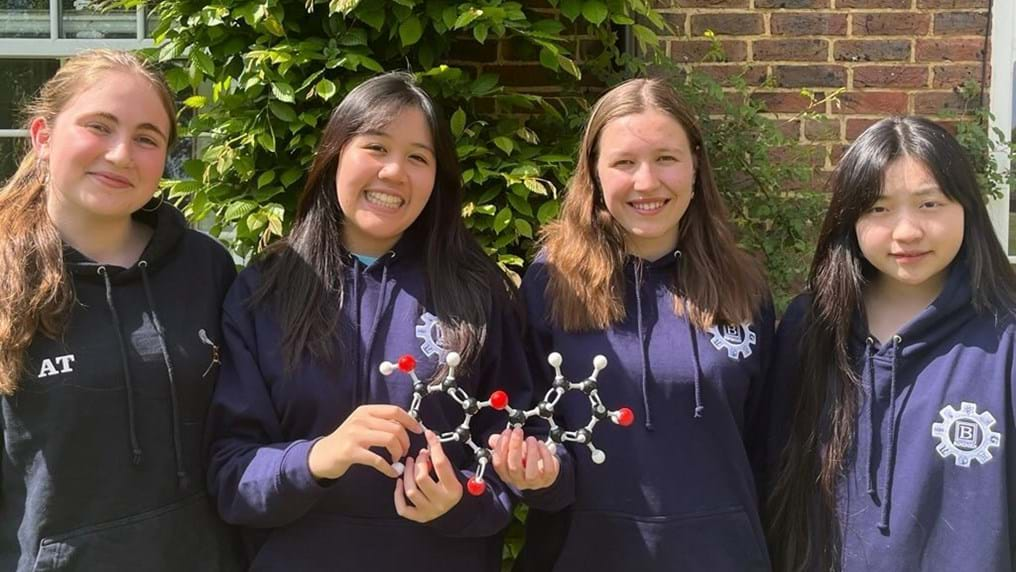 28th July 2023
The President of the Institution of Chemical Engineers (IChemE), Nigel Hirst, was delighted to congratulate the finalists of the Davidson Inventors Challenge following their impressive work on creating sustainable development solutions. A collaborative school outreach initiative between IChemE, the University of Cambridge Chemical Engineering and Biotechnology Department, UK, and the Association of Science Technology and Innovation (ASTI) in Malaysia, the challenge was launched in 2020 in honour of IChemE Past President and 'founding father' of fluidisation, the late Emeritus Professor John Davidson.
Taking the UN's Sustainable Development Goals (SDGs) as a theme, the competition aims to inspire Year 11 and 12 students to use their science, technology, engineering and mathematics (STEM) skills by asking students to research a problem and come up with a sustainable and innovative solution that makes a positive global impact.
Nigel Hirst, a University of Cambridge alumnus, was impressed by the quality of the finalists' work, and said: "The Davidson Inventors Challenge inspires students to discover how chemical engineering and biotechnology skills can translate into practical and innovative solutions to tackle some of our toughest global challenges. Problem solving and critical thinking are vital skills for chemical engineers, and it was great to see this competition giving talented young students the opportunity to focus their abilities on sustainable development, as well as continuing to honour the pioneering work of John Davidson."
The parent of one of the winning team students said: "Through the challenge, the team learnt a great deal about research, project planning, experimentation, teamwork, prioritisation and presentation. The motivation and the work came very much from the girls themselves - to the extent that my daughter and a friend headed off to Kingston University in half term to attend a lecture on flavonoids. The challenge was very impressive and the students benefited enormously. Thank you for inspiring future scientists and for providing students with such a fabulous opportunity."
The finalists' projects focused on introducing biodegradable contact lenses (The Tiffin Girls' School), tackling microplastic pollution (Leicester Grammar School), and a prototype of an economically and environmentally sustainable water treatment system (Westminster School).  
The winning entry from a Year 11 (15/16 years old) team from Benenden School, Cranbrook, UK, was in response to the UN SDG of Health, focusing on the serious problem of rising levels of antibiotic resistant bacteria. The team explored the antibacterial properties of flavonoids, and investigated whether a bar of soap containing sustainable UK-sourced flavonoid compounds extracted from plants could offer an effective solution to this problem. The team compared both the antibiotic activity of different plant extracts when used in soap, and the effect of different extract drying techniques on antibiotic activity. Following experimentation, they demonstrated that all of their flavonoid soaps had higher antibacterial activity against common bacteria than a commonly used control soap, thus also supporting the UN SDG of clean water and sanitation.
Links
Benenden School - winning entry
Leicester Grammar School entry – finalists
Tiffin Girls School entry – finalists
Westminster School entry - finalists
Contact
For more information please contact: 
Lucy Cook, Communications Manager, IChemE 
t: +44 (0) 1788 534454
e: lcook@icheme.org   
Ann Baylis, Communications Executive & PR Lead, IChemE 
t: +44 (0) 1788 534477
e: abaylis@icheme.org   
What is chemical engineering?
Chemical, biochemical and process engineering is the application of science, mathematics and economics in the process of turning raw materials into everyday, and more specialist, products. Professional chemical engineers design, construct and manage process operations all over the world. Energy, pharmaceuticals, food and drink, synthetic fibres and clean drinking water are just some of the industry sectors and products where chemical engineering plays a central role.
IChemE
The Institution of Chemical Engineers (IChemE) advances chemical engineering's contribution for the benefit of society. We facilitate the development of chemical engineering professionals and provide connections to a powerful network of around 30,000 members in more than 100 countries.
We support our members in applying their expertise and experience to make an influential contribution to solving major global challenges, and are the only organisation permitted to award Chartered Chemical Engineer status and Professional Process Safety Engineer registration.