Demand for engineers increasing, with...
Demand for engineers increasing, with rapid growth in green jobs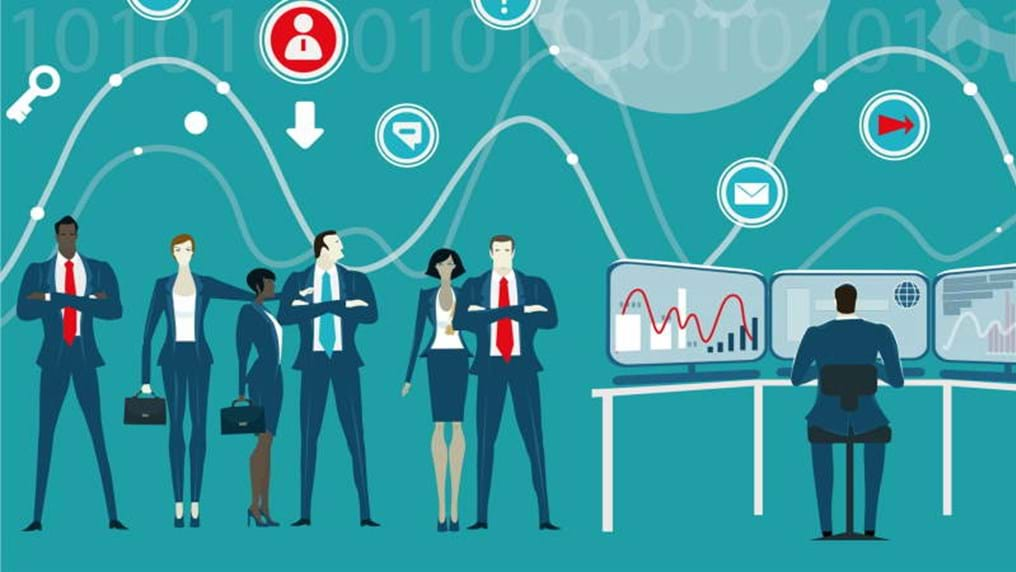 24th May 2023
As the UK ramps up its focus on becoming a net zero economy, a new report commissioned by EngineeringUK finds that demand for engineers is predicted to grow faster than for other occupations and that vacancies for 'green engineering' roles in the UK have increased by more than half (55%) over the last 5 years.
The report, produced by Lightcast on behalf of EngineeringUK, identifies there were approximately 6.1 million engineering jobs (including tech roles) across all industries in 2021, representing around 19% of all jobs in the UK. At the same time the report finds that in the past year, recruitment activity for engineering roles accounted for a quarter (25%) of all job postings in the UK, suggesting that the skills shortage in engineering is greater than in other areas, or that employers are hiring for future growth, or a combination of the two.
With engineers playing a central role in the development of solutions to help fight climate change, the report finds engineering job advertisements mentioning a 'green skill' have increased by nearly half – rising by 48%, to 212,000 jobs postings in the year 2021 to 2022.  'Green' roles appear across a wide range of engineering sectors – from civil and electrical through to ICT and software - showing that the application of these skills is far-reaching and important to the economy at large.
Hilary Leevers, Chief Executive of EngineeringUK comments:
"Given the soaring demand for engineers across all sectors, it's essential that the UK has a robust plan and funding in place to train the future workforce, bringing more young people from all backgrounds into engineering and technology, alongside reskilling the current workforce."
"With the growth in green skills, and the central role engineers and technicians play in transitioning to a green economy and addressing climate change, ensuring that the sector has the skilled workforce needed to thrive is more urgent than ever."
David Bogle, IChemE President, said:
"Chemical engineers are central to the sustainability challenge, holding critical skills to help address the climate emergency. This report highlights the mounting demand for engineers with green skills such as those held by chemical, biochemical and process engineers, and we support EngineeringUK in emphasising the need for the UK to have a robust plan, backed with accessible funding, to attract and train people from all backgrounds into engineering."
The growing demand for engineers is also reflected in salaries on offer – with the average advertised salary in engineering (£38,600) almost 30% higher than the average salary for all occupations (£30,000).
The Lightcast report also features a skills snapshot for 13 engineering thematic groups. The snapshots cover the most popular specialist and software skills most sought after by recruiting employers as well as the top occupations within each group that employers have been recruiting for over the past year. The sectors covered are:
Civil
Electrical
Mechanical
ICT & software
Design & development
Industrial
Environment, Energy and Earth
Skilled construction trades
Skilled metal trades
Water, air and waste
Quality assurance and regulatory
Other engineering
Other operatives
The full report 'Engineering skills needs – now and into the future' and accompanying discussion paper are available to download at: www.engineeringuk.com/futureskills
Links
Engineering skills needs – now and into the future
Contact
For more information please contact: 
Lucy Cook, Communications Manager, IChemE
t: +44 (0) 1788 534454
e: lcook@icheme.org   
Ann Baylis, Communications Executive & PR Lead, IChemE 
t: +44 (0) 1788 534477
e: abaylis@icheme.org    
What is chemical engineering?
Chemical, biochemical and process engineering is the application of science, mathematics and economics in the process of turning raw materials into everyday, and more specialist, products. Professional chemical engineers design, construct and manage process operations all over the world. Energy, pharmaceuticals, food and drink, synthetic fibres and clean drinking water are just some of the industry sectors and products where chemical engineering plays a central role.
IChemE
The Institution of Chemical Engineers (IChemE) advances chemical engineering's contribution worldwide for the benefit of society. We facilitate the development of chemical engineering professionals and provide connections to a powerful network of around 30,000 members in more than 100 countries.
We support our members in applying their expertise and experience to make an influential contribution to solving major global challenges, and are the only organisation permitted to award Chartered Chemical Engineer status and Professional Process Safety Engineer registration.