Diverse range of speakers announced f...
Diverse range of speakers announced for Chemeca 2019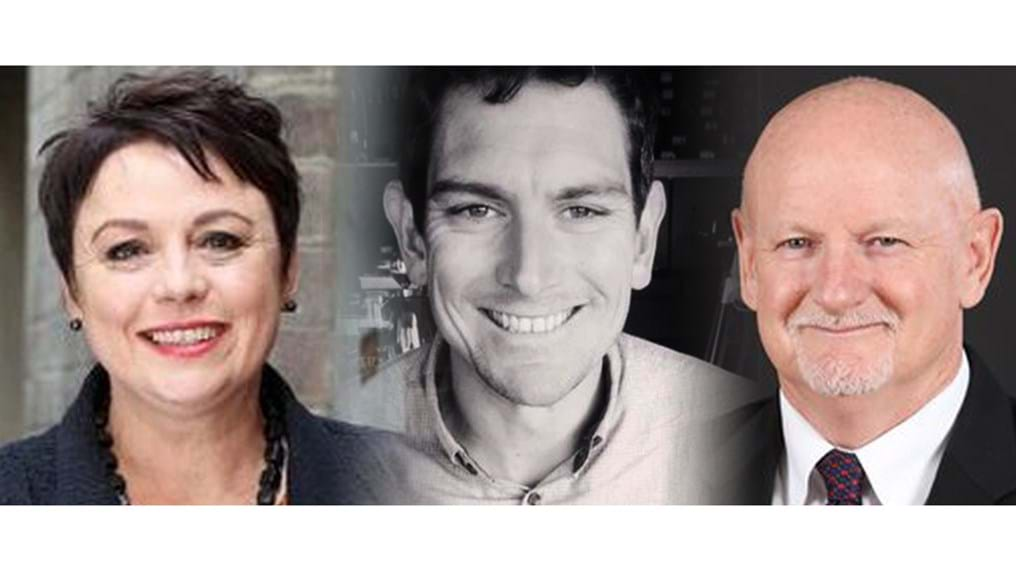 11th March 2019
The president of oil conglomerate Dow Asia Pacific and an engineer turned nutritionist expert, are two of many who have been announced as speakers at the Institution of Chemical Engineers (IChemE) 48th Chemeca 2019 event.
Jim McIIvenny, President of DOW Asia Pacific and Kathryn Fagg, Chairman of Boral, are both lined-up to give plenary talks.
McIIvenny's impressive career, which has taken him around the world, has seen him lead the way in developing a sustainable chemical industry in Asia Pacific, as well as in Performance Products.
Kathryn Fagg, a former petroleum engineer, started out with Esso Australia (ExxonMobil). She has built an extensive career in senior executive roles within a variety of industries, from resources, to manufacturing and logistics. Fagg will be presenting "Into the 2020's: Challenges and Opportunities" at Chemeca.
A number of keynote speakers have also been announced and include IChemE Safety Centre Director, Trish Kerin; University of Queensland's Professor George Zhao; University of Newcastle's Professor Kevin Galvin; University of Technology Sydney's Professor Ho Kyong Shon; Monash University's Professor Doug MacFarlane; UNSW's Professor Anthony Gordon and Rose Amal; and Daniel Edge, CEO of Compeat Nutrition and Chair of EA Chemical College Board.
Edge uses his process engineering, asset management and strategic skills to empower teams and innovate the nutrition sector. He will be presenting on "Application of the process mindset for innovation and disruption in alternate industries."
The theme for the conference is 'Engineering Megatrends and the Elements', which also ties into the International Year of the Periodic Table.
Conference speakers and delegates will look to unearth answers to the question; how will the significant challenges facing the world today, the emerging megatrends in engineering, and our roots as a discipline in manipulating and combining the fundamental chemical elements, drive the development of the next chemical engineering paradigm?
Professor Dianne Wiley, Chemeca Committee Chair and Head of School at the University of Sydney, said:
"I'm delighted to announce our speakers, who each come with a wealth of knowledge and experience in chemical and process engineering. This conference is set to challenge our thinking and bring a global perspective to the way in which current and anticipated engineering megatrends are challenging our profession to rethink how we draw on our traditional basis in the elements and resources to meet the future needs of our increasingly global society.
"It will also provide an opportunity for chemical engineering professionals and associated disciplines to come together as a community to network and learn from each other."
The 48th Chemeca will be held at the SMC Conference & Function Centre in Sydney, Australia from 29 September to 2 October.
The call for papers is now open. Submit an abstract via: https://www.chemeca2019.org/call-for-papers19/. The deadline for submissions has been extended to the 29 March.
Image
From left to right: Kathryn Fagg, Chairman, Boral, Dan Edge, CEO of Compeat Nutrition and Chair, EA Chemical College Board, Jim McIvenny, President of DOW Asia Pacific.
Links
Chemeca 2019 speaker biographies
Contact
For more information please contact:
Ketna Mistry, Communications Executive, IChemE
t: +44 (0) 1788 534454
e: kmistry@icheme.org 
Rachael Fraser, Communications Executive, IChemE
t: +44 (0) 1788 534435
e: rfraser@icheme.org
Natalie Graser, Marketing & Events Executive, IChemE
t: +61 (0)3 9642 4494
e: ngraser@icheme.org 
What is chemical engineering?
Chemical, biochemical and process engineering is the application of science, maths and economics in the process of turning raw materials into everyday, and more specialist, products. Professional chemical engineers design, construct and manage process operations all over the world. Oil and gas, pharmaceuticals, food and drink, synthetic fibres and clean drinking water are just some of the products where chemical engineering plays a central role.
IChemE
The Institution of Chemical Engineers (IChemE) advances chemical engineering's contribution worldwide for the benefit of society. We support the development of chemical engineering professionals and provide connections to a powerful network of around 37,000 members in 100 countries.
We support our members in applying their expertise and experience to make an influential contribution to solving major global challenges, and are the only organisation to award Chartered Chemical Engineer status and Professional Process Safety Engineer registration.
More information: www.icheme.org 
Chemeca 2019
Chemeca brings together chemical engineers from Australia and New Zealand and other countries, to share their insights and innovations relevant to chemical engineers, across the wide range of industries they work in.
Delegates from industry and academia will come together to discuss and debate the latest advances and best practices to tackle 21st century challenges in the Australasian region, specifically in energy, food and nutrition, health and wellbeing, minerals and resources, and, water and waste. The conference will cover the dimensions of sustainability, environmental science and technology, process safety and hazard management, process systems and modelling, education, and, industry best practice and innovation.
The conference will also host the Chem-E-Car competition, a fun and interactive learning experience for university and senior high school students. Working as a team, it tests the competitor's ability to
design a working chemical reactor (a car) that must operate under real conditions.
More information: www.chemeca2019.org