Hydrogen could replace natural gas to...
Hydrogen could replace natural gas to heat homes and cut carbon emissions, states new engineering report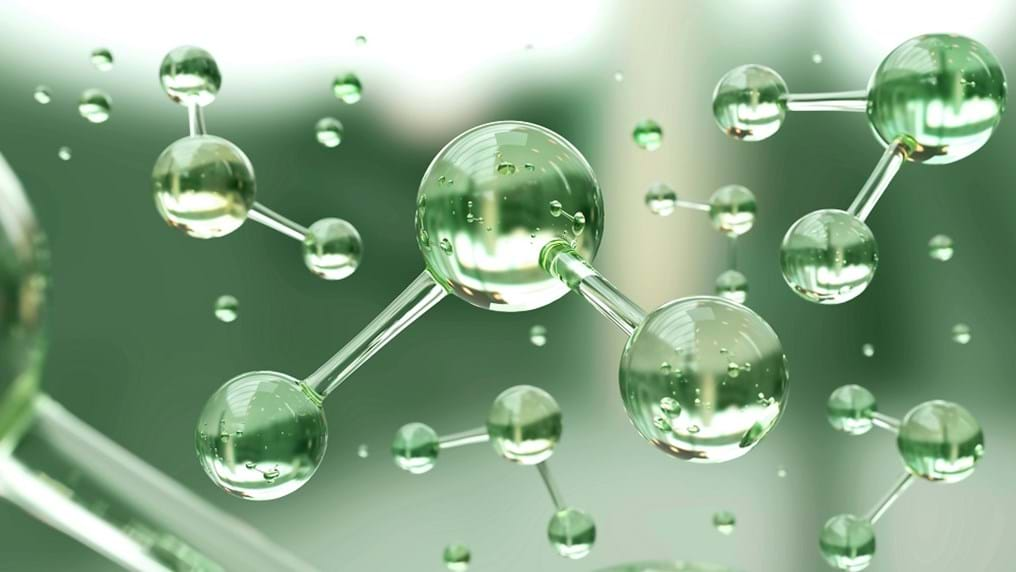 17th June 2019
A new report by a group of leading UK engineers has assessed the possibility of using hydrogen in place of natural gas in the UK's gas grid and has determined that if it can be achieved safely it could significantly contribute to the UK's 2050 zero carbon emission target.
Published today (14 June), the report, Transitioning to hydrogen: Assessing engineering risks and uncertainties, led by the Institution of Engineering and Technology (IET), has been a collaborative effort by experts from professional engineering bodies the Institution of Chemical Engineers (IChemE), the Institution of Mechanical Engineers (IMechE), the Health and Safety Laboratory (HSL) and the Institution of Gas Engineers and Managers (IGEM).
These experts were tasked by the Department for Business, Energy and Industrial Strategy (BEIS) to assess the engineering risks and uncertainties around using hydrogen in homes, businesses and industry as a future low carbon fuel.
Natural gas is now one of the largest sources of carbon emissions. 85% of homes in the UK use gas for heating and cooking and more than 50% of energy consumed by industry, alongside 40% of electricity, is also generated from natural gas. A key feature of hydrogen is that when combusted, it does not produce any carbon dioxide emissions, and is therefore a "low carbon" alternative to natural gas.
A benefit of hydrogen is that it can be produced in large volumes from natural gas using a process called autothermal reforming (ATR). ATR lends itself particularly well to capturing carbon dioxide, which is a by-product of this process. The carbon dioxide must be used or stored safely – a process called carbon capture, utilisation, and storage (CCuS).
Whilst hydrogen can be produced by electrolysis of water, the costs to do so are currently much higher, making it less suitable for producing large volumes of hydrogen. Electrolysis at this scale would also require the construction of many additional renewable electricity generators.
By 2030, most of the UK's iron mains gas pipelines will have been replaced with hydrogen-safe polyethylene pipes. This will greatly assist in the distribution of hydrogen. Existing gas boilers in homes will need to be replaced, but boilers have a working life of 10 to 15 years, and so these could be phased in with "hydrogen-ready" boilers at little additional cost to consumers. 
The report identifies five key recommendations which need to be investigated, but also acknowledges that good progress is already being made in the development of hydrogen as an energy vector. The UK must:
commit to a carbon capture, utilisation and storage (CCuS) infrastructure which is essential to the bulk production of hydrogen;
trial new technologies to ensure robust cost and performance data ("learning by doing");
prepare a detailed transition programme so that problems can be identified, and solutions found;
identify and mobilise the skills and resources required; and
provide a stable and assured funding regime.
IChemE Clean Energy Special Interest Group committee member Andy Brown was one of the five engineers supporting this work. He said:
"This report, Transitioning to hydrogen, is a fantastic example of collaboration between engineering professionals from different institutions. I feel honoured to have been part of the project.
"Decarbonising space heating, which is currently dominated by natural gas, is the next big challenge in taking action on climate change. Repurposing the existing gas infrastructure to deliver hydrogen is one of the options that are being considered. But to understand fully the implications and practicalities of such a move, we need solid engineering experience and evidence. 
"Hydrogen has the potential to be an important energy carrier into the future, but only if this can be delivered safely and in a way that is affordable to the country as a whole. We need to make a start now by seeding the necessary infrastructure, demonstrating the technology and building expertise. The concept of using hydrogen for heat, where the UK is providing the lead, has the potential to make a substantial impact in the fight to lower atmospheric CO₂ build-up."
Brown added: "The importance of introducing hydrogen as a substitute for natural gas will bring the expertise of chemical engineers to the forefront, who will play a vital role in delivering this when the introductions of new technologies come into place."
The focus of the report has been on technical engineering aspects, the professional engineering group has not passed judgement on whether hydrogen is desirable in terms of the economy, society or the environment.
The report highlights 20 ongoing projects looking at various aspects of hydrogen production and use. Detailed case studies of these projects and their contributions to various issues can be found in the report.
Image
Courtesy of the Institution of Engineering and Technology (IET)
Links
Transitioning to hydrogen: Assessing engineering risks and uncertainties
Contact
For more information please contact:
Rachael Fraser, Communications Executive, IChemE
t: +44 (0) 1788 534435
e: rfraser@icheme.org
Ketna Mistry, Communications Executive, IChemE
t: +44 (0) 1788 534484
e: kmistry@icheme.org
What is chemical engineering?
Chemical, biochemical and process engineering is the application of science, maths and economics in the process of turning raw materials into everyday, and more specialist, products. Professional chemical engineers design, construct and manage process operations all over the world. Oil and gas, pharmaceuticals, food and drink, synthetic fibres and clean drinking water are just some of the products where chemical engineering plays a central role.
IChemE
he Institution of Chemical Engineers (IChemE) advances chemical engineering's contribution worldwide for the benefit of society. We support the development of chemical engineering professionals and provide connections to a powerful network of around 37,000 members in 100 countries.
We support our members in applying their expertise and experience to make an influential contribution to solving major global challenges, and are the only organisation to award Chartered Chemical Engineer status and Professional Process Safety Engineer registration.
More information: www.icheme.org