IChemE announces retirement of Region...
IChemE announces retirement of Regions Director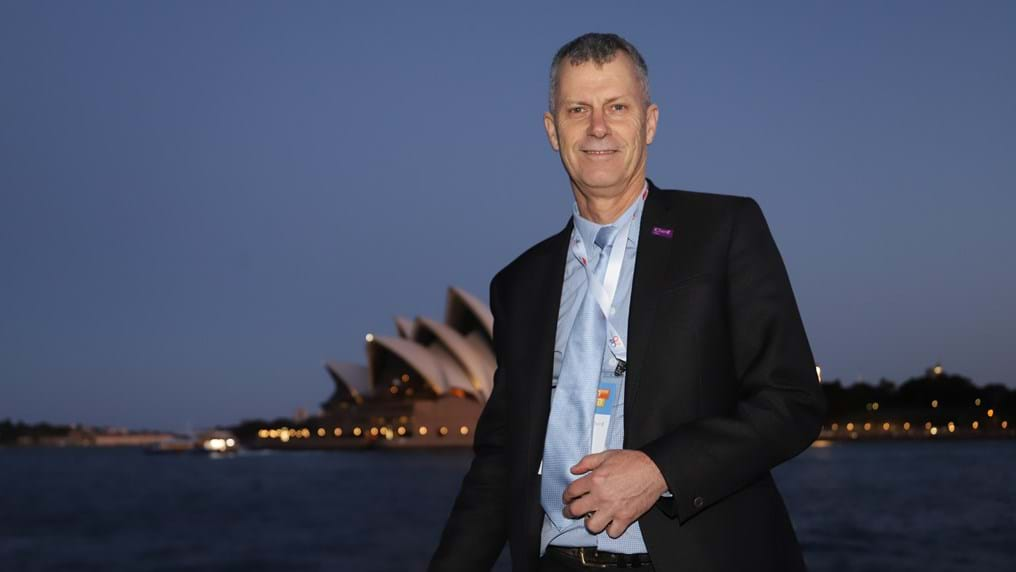 22nd July 2021
The Institution of Chemical Engineers (IChemE) has announced the retirement of its Regions Director, Peter Slane, after nearly ten years at the Institution.
Based in Melbourne, Australia, Peter joined IChemE in 2012 as Director of Australasia with responsibility for operations in Australia and New Zealand before taking over responsibility for all IChemE regions in 2018.
A chemical engineering graduate from Auckland University, a Chartered Engineer and a Fellow of IChemE, Peter has spent over 30 years in chemical engineering. Before joining IChemE, he worked at Qenos in Australia as well as with multiple government and public entities on projects such as recycling initiatives and the conversion of a waste stream into a valuable, saleable product.
Peter will be succeeded in his role by Andrew Foster, a Chartered Chemical Engineer and Fellow of IChemE, who will start his new role on 1 September 2021. Based in the UK, Andrew brings 30 years' experience in the energy industry to the role having worked across all phases of major capital projects in the upstream oil and gas sector. More information on Andrew and his plans for taking the role forward will be shared in due course.
Approaching his retirement at the end of July, Peter Slane said:
"My time at IChemE has enabled me to support the profession that I grew up wanting to be a part of. With so many astute and innovative engineers accomplishing fantastic achievements across a range of industries, I am proud to be a chemical engineer and now a Fellow of IChemE. 
"I have very much enjoyed working towards solving the grand challenges faced by society while making the profession safer and more sustainable. Being a part of passionate and talented teams of members and staff spanning different countries and regions working to benefit society has been most rewarding.
"Although I leave IChemE to head to retirement, I do not leave the profession and I will continue to contribute as a member volunteer via the member groups in Australia. Thank you to all the members and staff that I have thoroughly enjoyed working with along the way."
Jon Prichard, IChemE Chief Executive, said:
"During the ten years that Peter has worked at IChemE, he has made a significant contribution to the strategic direction of the Institution, particularly influencing our global operations. He has helped to deliver many operational improvements during his tenure and has latterly been key to the successful implementation of our revised approach to supporting the branch and member group structure. He leaves with our very best wishes for the future.
"Looking forward, I am delighted with Andrew's appointment and am confident in his ability to support IChemE members in the next stage of our journey, as we focus on continuing to build long-term member value."
Contact
For more information please contact:
Lucy Cook, Communications Manager, IChemE 
t: +44 (0) 1788 534454 
e: lcook@icheme.org 
Rachael Fraser, Communications Executive, IChemE 
t: +44 (0) 1788 534435 
e: rfraser@icheme.org  
What is chemical engineering?
Chemical, biochemical and process engineering is the application of science, maths and economics in the process of turning raw materials into everyday, and more specialist, products. Professional chemical engineers design, construct and manage process operations all over the world. Oil and gas, pharmaceuticals, food and drink, synthetic fibres and clean drinking water are just some of the products where chemical engineering plays a central role. 
IChemE
The Institution of Chemical Engineers (IChemE) advances chemical engineering's contribution worldwide for the benefit of society. We support the development of chemical engineering professionals and provide connections to a powerful network of over 33,000 members in more than 100 countries. 
We support our members in applying their expertise and experience to make an influential contribution to solving major global challenges, and are the only organisation permitted to award Chartered Chemical Engineer status and Professional Process Safety Engineer registration.