IChemE COVID-19 Response Team provide...
IChemE COVID-19 Response Team provide expertise to vaccine development reports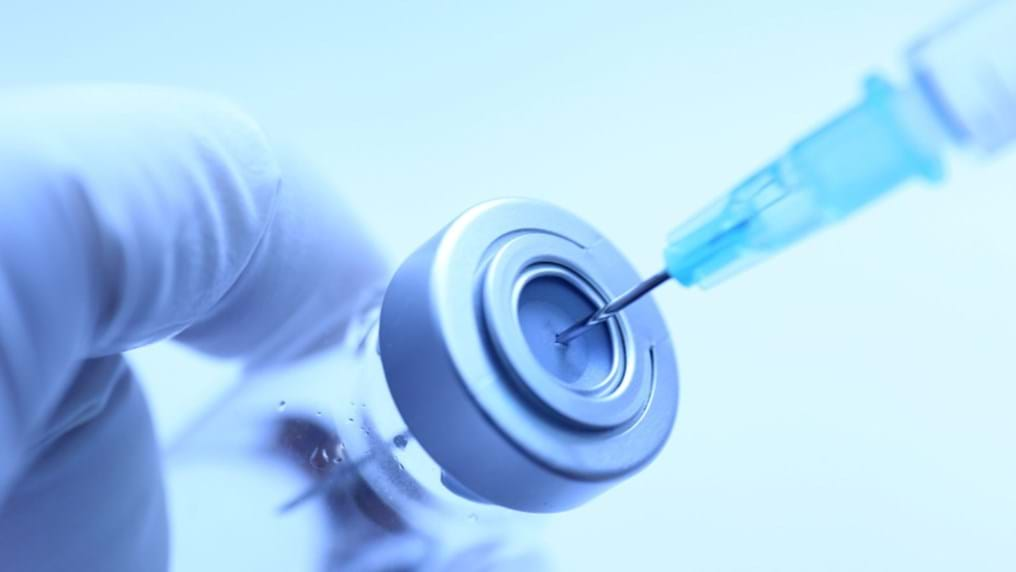 20th October 2020
Experts from the Institution of Chemical Engineers (IChemE)'s COVID-19 Response Team, set up to co-ordinate the chemical and process engineering support to the pandemic, have provided valued expertise to the Royal Society and the Center for Global Development in key reports launched recently.
In-depth knowledge of the pharmaceutical and biochemical industries is vital in understanding the processes required to transform early pharmaceutical development processes into commercial manufacture, including in the field of vaccines. IChemE has brought together a wealth of specialist knowledge in these areas that has provided real benefit to a wide range of stakeholders, working in partnership with the International Society for Pharmaceutical Engineering UK Affiliate (ISPE UK Affiliate). 
The Royal Society's report on vaccine development and implementation scenarios, to which the IChemE and ISPE UK Affiliate team provided their input, found that many challenges remain despite progress on COVID-19 vaccines.
Tim Clayton, leading the IChemE team's input to the Royal Society's Report said:
"Recognising that the development, scale-up and manufacture of vaccines and medicines requires the specialist knowledge of chemical engineers, biochemical engineers and process engineers, members of the IChemE COVID-19 Response Team working in partnership with the ISPE UK Affiliate, were pleased to be asked to contribute to this report which recognises the sheer magnitude of the COVID-19 challenge.
"The fact remains that there are still many unknowns and obstacles ahead. We still don't know how many doses will be needed, nor do we know how long a vaccine will be effective for. The time required to build sustainable manufacturing capacity is potentially years, and we need to allow for the possible need to change vaccine types for repeated dosing over many years. This is not something that will go away in a year or so and therefore it is also critical not to ignore therapeutic approaches for people who do catch the disease."
The Center for Global Development modelled the COVID-19 vaccine portfolio and their published policy paper, co-authored by Adrian La Porta and Vaughan Thomas from IChemE's COVID-19 Response Team, concluded that there is significant uncertainty surrounding the development, approval and manufacturing of COVID-19 vaccines. The paper found that the chances of developing a safe and efficacious vaccine are high but it will not occur in the immediate future, and it is unlikely to be the silver bullet that resolves the pandemic and returns our world to normal. 
To contact the IChemE COVID-19 Response Team please email covid@icheme.org.
Links
The Royal Society report: SARS-CoV-2 Vaccine Development & Implementation; Scenarios, Options, Key Decisions
Center for Global Development report: COVID-19 Vaccine Predictions: Using Mathematical Modelling and Expert Opinions to Estimate Timelines and Probabilities of Success of COVID-19 Vaccines
Contact
For more information please contact:
Lucy Cook, Communications Manager, IChemE
t: +44 (0) 1788 534454
e: lcook@icheme.org
Rachael Fraser, Communications Executive, IChemE
t: +44 (0) 1788 534435
e: rfraser@icheme.org
Ketna Mistry, Communications Executive, IChemE
t: +44 (0) 1788 534484
e: kmistry@icheme.org
What is chemical engineering?
Chemical, biochemical and process engineering is the application of science, maths and economics in the process of turning raw materials into everyday, and more specialist, products. Professional chemical engineers design, construct and manage process operations all over the world. Oil and gas, pharmaceuticals, food and drink, synthetic fibres and clean drinking water are just some of the products where chemical engineering plays a central role.
IChemE
The Institution of Chemical Engineers (IChemE) advances chemical engineering's contribution worldwide for the benefit of society. We support the development of chemical engineering professionals and provide connections to a powerful network of around 35,000 members in 100 countries.
We support our members in applying their expertise and experience to make an influential contribution to solving major global challenges, and are the only organisation to award Chartered Chemical Engineer status and Professional Process Safety Engineer registration.