IChemE launches new Digitalisation jo...
IChemE launches new Digitalisation journal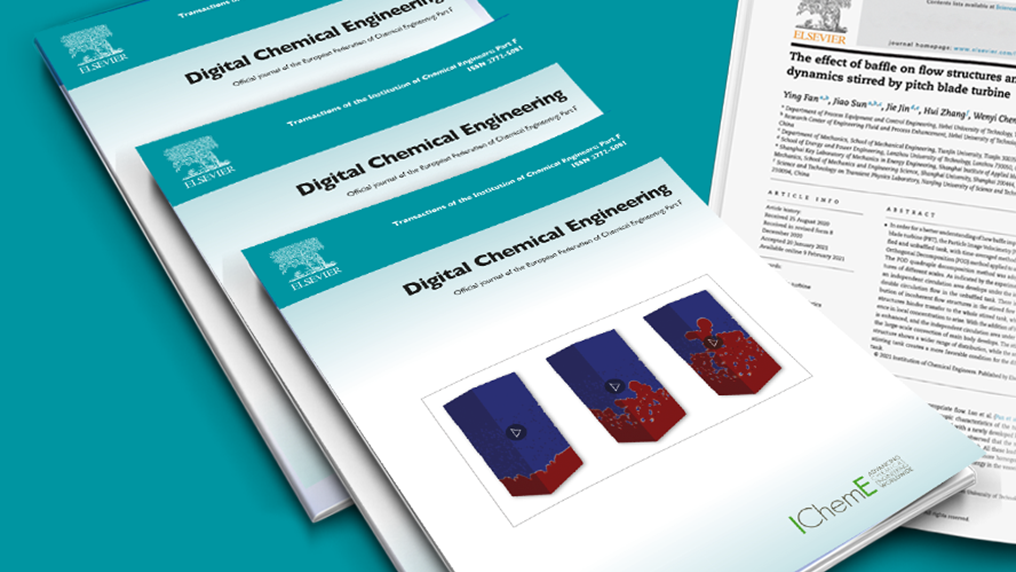 12th July 2021
The Institution of Chemical Engineers (IChemE) has launched a new journal, Digital Chemical Engineering, to provide a platform for publishing new interdisciplinary research across the domains of chemical engineering and digital sciences and technologies.
The emerging digital transformation in the chemical industry brings new challenges and opportunities, and is fundamentally changing the way of future chemical engineering research, innovation, education and enterprise. Published in partnership with Elsevier, this new journal seeks to extend the boundaries of traditional chemical engineering and welcomes papers at the interface between chemical engineering and digitalisation-related disciplines.
The journal will be free to access and for the first year the Author Processing Charge (APC) will be waived, highlighting a commitment to ensure maximum exposure for authors.
In producing the journal, two Editors-in-Chief work together across the continents to provide a forum for researchers to disseminate results and exchange ideas. Professor Jin Xuan is the Head of Department of Chemical Engineering at Loughborough University, UK and Professor Jinfeng Liu works in the Faculty of Engineering at the University of Alberta, Canada.
Professor Jin Xuan said:
"I am absolutely honoured and thrilled to take the Editor-in-Chief role jointly with Professor Jinfeng Liu. Together with our authors, reviewers and editors, we are looking forward to developing this much needed new journal for the chemical engineering community. The digital transformation in the chemical engineering domain is offering immense opportunities for research, innovation and practice. We want Digital Chemical Engineering to become an inclusive platform to capture the emerging, exciting research during this great transformation."
Professor Jinfeng Liu added:
"It is a great honour for me to serve as the Editor-in-Chief jointly with Professor Jin Xuan. Our goal, together with our Editorial Board, is to develop Digital Chemical Engineering as an international leading platform for researchers and practitioners to disseminate novel research results and to exchange ideas on the emerging digital transformation in the chemical industry." 
Digitalisation has been identified as a priority topic by IChemE's Learned Society Committee (LSC). Formed in 2019 with responsibility for the strategic direction of the institution's technical priorities, the LSC collaborated with IChemE's volunteer special interest groups to develop three topics on which to prioritise activity within the learned society; Responsible Production, Major Hazards Management, and Digitalisation.
IChemE Vice President Learned Society, Alexandra Meldrum, said:
"As a vibrant learned society, IChemE is keen to establish how digital technologies, as enabled by systems thinking, engineering, and science, affect chemical engineering professionals. We are working to ensure members are aware of the impacts and prepared for change. This new journal will give members and engineers across the world access to expert and specialist knowledge on this important topic and I look forward to reading the wide range of papers within it."
Authors are encouraged to submit papers for review ahead of publication in the journal as well as for two Special Issues: Modelling, Control and Monitoring of Process Systems in the Era of Big Data, and Machine Learning for Chemical Processes'
To view Digital Chemical Engineering visit the journal's homepage on the Elsevier website.
Links
Digital Chemical Engineering journal 
Contact
Lucy Cook, Communications Manager, IChemE 
t: +44 (0) 1788 534454 
e: lcook@icheme.org 
Rachael Fraser, Communications Executive, IChemE 
t: +44 (0) 1788 534435 
e: rfraser@icheme.org  
Ketna Mistry, Communications Executive, IChemE 
t: +44 (0) 1788 534484
e: kmistry@icheme.org
What is chemical engineering?
Chemical, biochemical and process engineering is the application of science, maths and economics in the process of turning raw materials into everyday, and more specialist, products. Professional chemical engineers design, construct and manage process operations all over the world. Oil and gas, pharmaceuticals, food and drink, synthetic fibres and clean drinking water are just some of the products where chemical engineering plays a central role. 
IChemE
The Institution of Chemical Engineers (IChemE) advances chemical engineering's contribution worldwide for the benefit of society. We support the development of chemical engineering professionals and provide connections to a powerful network of over 33,000 members in more than 100 countries.
We support our members in applying their expertise and experience to make an influential contribution to solving major global challenges, and are the only organisation permitted to award Chartered Chemical Engineer status and Professional Process Safety Engineer registration.