IChemE Safety Centre celebrates 50th...
IChemE Safety Centre celebrates 50th member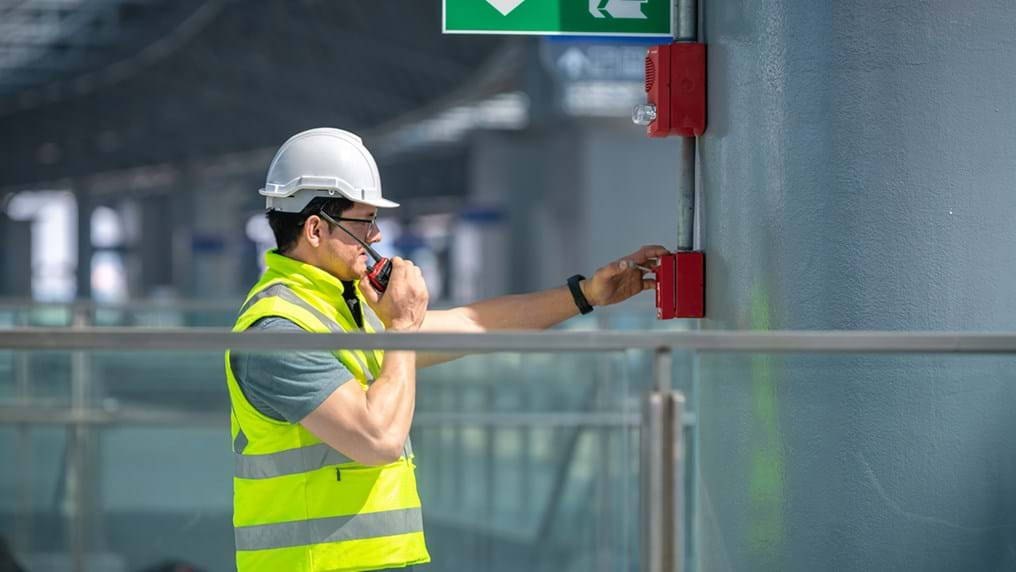 26th July 2023
The Institution of Chemical Engineers Safety Centre (ISC) celebrated a key milestone this month as it welcomed its 50th company member. The ISC is a not-for-profit multi-company industry consortium, focused on improving process safety. Worldwide leaders in fire protection engineering Jensen Hughes became part of the ISC in July 2023, joining other process industry partners in making a clear commitment to delivering best performance in process safety.
Adrian Pierorazio, Vice President, Industrial Process Safety for Jensen Hughes, said: "The ISC is the premiere thought leader in process safety. As an international consulting company focused on addressing the complexities of safety, we wanted to be able to work with like-minded organisations around the world to advance best practices that will help address the challenges of managing risk and create safer, more sustainable solutions. We believe in a future where there can be a time with no serious industrial incidents and look forward to partnering with the ISC to achieve this goal."
Trish Kerin, Director of the IChemE Safety Centre, said: "We're delighted to welcome Jensen Hughes as the 50th member of the ISC. Membership is a tangible sign that an organisation treats process safety as a major priority, helping to underpin trust and credibility, demonstrate care for employees and communities, and enhance corporate reputation with regulators, investors, insurers, business partners and the community.
"ISC membership provides diverse organisations with access to essential training resources, references and publications that have been developed to advance process safety worldwide, as well as a valuable opportunity to engage in ISC activities, seminars and workshops, which make an important contribution to global process safety knowledge."
In a recent ISC survey, integrated energy company EnQuest explained why they became a member. Ross McCormack, EnQuest Process Safety Lead said: "I have found the ISC to be a supportive and informative resource for my organisation with a library of beneficial material available to help my organisation in our work which is continually growing. I have also witnessed first-hand a high degree of professionalism and timely in-person support where requested."
There are three categories of ISC membership:
Operating partner (producers and manufacturers)
Industry partner (consultants, equipment manufacturers, etc )
Supporting partner (regulators and academic institutions)
For more information about the advantages ISC membership brings across a wide range of areas, please contact safetycentre@icheme.org.
Links
Contact
For more information please contact: 
Lucy Cook, Communications Manager, IChemE 
t: +44 (0) 1788 534454
e: lcook@icheme.org 
Ann Baylis, Communications Executive & PR Lead, IChemE
t: +44 (0) 1788 534477
e: abaylis@icheme.org    
What is chemical engineering?
Chemical, biochemical and process engineering is the application of science, mathematics and economics in the process of turning raw materials into everyday, and more specialist, products. Professional chemical engineers design, construct and manage process operations all over the world. Energy, pharmaceuticals, food and drink, synthetic fibres and clean drinking water are just some of the industry sectors and products where chemical engineering plays a central role.
IChemE
The Institution of Chemical Engineers (IChemE) advances chemical engineering's contribution for the benefit of society. We facilitate the development of chemical engineering professionals and provide connections to a powerful network of around 30,000 members in more than 100 countries.
We support our members in applying their expertise and experience to make an influential contribution to solving major global challenges, and are the only organisation permitted to award Chartered Chemical Engineer status and Professional Process Safety Engineer registration.