IChemE welcomes COVID-19 vaccine deve...
IChemE welcomes COVID-19 vaccine development and calls for engineering focus to meet targets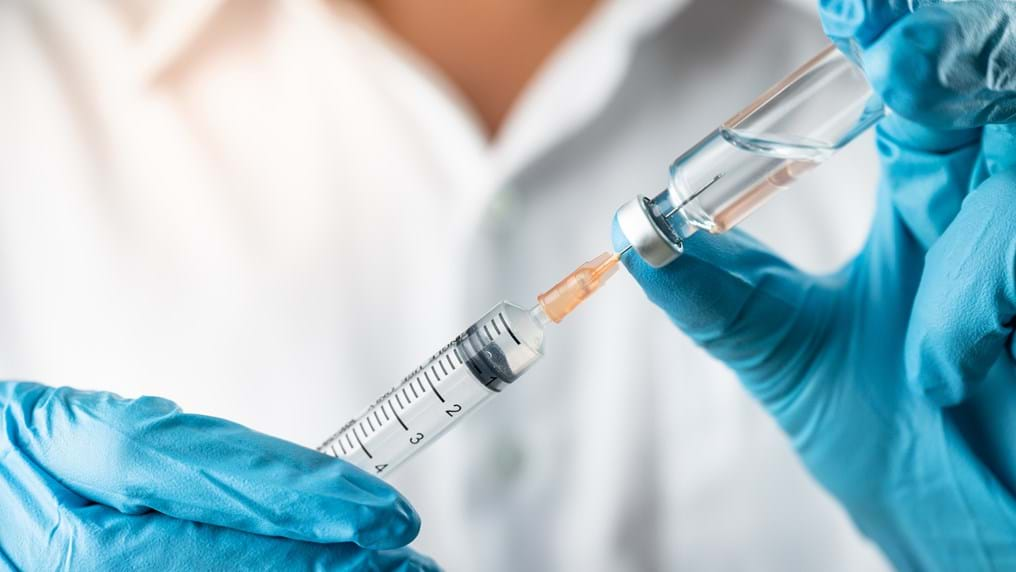 12th November 2020
Experts from the Institution of Chemical Engineers (IChemE)'s COVID-19 Response Team have welcomed the early results announced regarding the world's first effective coronavirus vaccine developed by pharmaceutical companies Pfizer and BioNTech. Acknowledging the significant progress achieved by interdisciplinary teams, IChemE congratulates all those involved for making a preventative solution to control the pandemic a reality.
There are still many questions to be answered including the logistics of manufacturing, transportation and storage, but as these are addressed, the IChemE team is now calling on the government and public health organisations to focus on the complex engineering required behind the scenes to be able to deliver the number of courses of the vaccine required.
The development, scale-up and manufacture of vaccines requires the expert knowledge of chemical engineers, biochemical engineers and process engineers. Responsible for transferring small scale research products to large scale manufacture, chemical engineers devise processes that consistently deliver consistent and pure products, design effective production systems and advise on optimum technologies to achieve efficient production. As well as engineers and scientists, clinicians, logistics specialists and project managers will all be critical to the success of the vaccine.
Working in partnership with the International Society for Pharmaceutical Engineering UK Affiliate (ISPE UK), IChemE has brought together an expert team of engineers with a vast amount of experience in the industrial manufacture of vaccines.
Dr Peter Dodd, member of the IChemE COVID-19 Response Team and ISPE UK COVID-19 Response Project Manager, said:
"This positive news must not take our eyes off the broad spectrum of actions needed to combat COVID-19 at this critical stage. It is vital that we continue to focus on our own individual behaviours, the NHS frontline, therapeutics, an effective isolate system and other vaccine candidates. 
"This particular vaccine requires an unusually cold and widespread distribution chain. The desirability to manufacture and implement this vaccine in an unprecedented timescale, whilst ensuring its safe and effective use, will require the expert involvement of many scientists, engineers and medics. We wish them well whilst strongly recommending that all other options continue to be investigated. Though this week's announcement is extremely welcome, we must continue to focus on data and practical implementation, not just the press release."
To contact the IChemE COVID-19 Response Team please email covid@icheme.org.
Contact
For more information please contact:
Lucy Cook, Communications Manager, IChemE
t: +44 (0) 1788 534454
e: lcook@icheme.org
Rachael Fraser, Communications Executive, IChemE
t: +44 (0) 1788 534435
e: rfraser@icheme.org
Ketna Mistry, Communications Executive, IChemE
t: +44 (0) 1788 534484
e: kmistry@icheme.org
What is chemical engineering?
Chemical, biochemical and process engineering is the application of science, maths and economics in the process of turning raw materials into everyday, and more specialist, products. Professional chemical engineers design, construct and manage process operations all over the world. Oil and gas, pharmaceuticals, food and drink, synthetic fibres and clean drinking water are just some of the products where chemical engineering plays a central role.
IChemE
The Institution of Chemical Engineers (IChemE) advances chemical engineering's contribution worldwide for the benefit of society. We support the development of chemical engineering professionals and provide connections to a powerful network of around 33,000 members in 100 countries.
We support our members in applying their expertise and experience to make an influential contribution to solving major global challenges, and are the only organisation to award Chartered Chemical Engineer status and Professional Process Safety Engineer registration.