IChemE welcomes new fund to expand me...
IChemE welcomes new fund to expand medicines manufacturing and calls for focus on building a resilient supply chain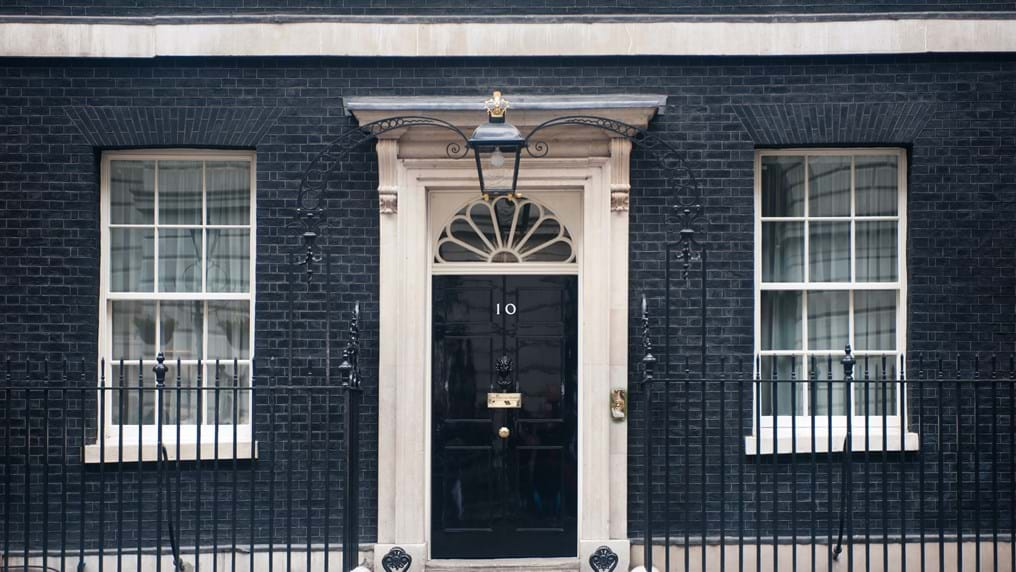 18th December 2020
Following the announcement from the UK Prime Minister of a new £20m fund to support the manufacture of medicines and diagnostic equipment, experts from the Institution of Chemical Engineers (IChemE)'s COVID-19 Response Team have welcomed the fund which intends to improve the domestic medicine supply chain in the UK and create jobs in the process.
Understanding the importance of the supply chain, the government has recognised the need to invest in innovation in this area which is hoped will boost the UK's capabilities and generate significant economic opportunities across the country. The new fund intends to encourage companies to develop advanced therapeutics, build new factories and harness new advances, including bioprocessing, digitalisation and using greener manufacturing processes.
Reacting to the announcement, the IChemE COVID-19 Response Team, which has been working in partnership with the International Society for Pharmaceutical Engineering UK Affiliate (ISPE UK), welcomed the focus on the full medicine supply chain. In July the team called on governments and public health organisations to recognise the importance of a robust manufacturing process to enable vaccines to be widely available in as short a time as possible, and this fund will support the sector to build capacity in this area. Similar manufacturing, innovation and biochemical engineering capability is needed for the clinical diagnostics that is as important to public health as a sustainable supply of medicines.
To ensure future resilience, the UK's medicines supply chain needs to increase throughput by employing more flexible manufacturing techniques and accelerating product transfers into new or upgraded manufacturing facilities. Utilising advancing process and information technologies will facilitate rapid transition.
The supply chain is underpinned by a workforce skilled in a broad range of pharmaceutical manufacturing practices and the relevant regulations. Specialised education and training programmes must be in place to support this.
Achieving a resilient supply chain will require organisation, resources and financial support from the government, as well as cooperation across industry bodies, suppliers, manufacturers, professional institutions, educators and the medicines regulator.
Adam Hawthorne, member of the IChemE COVID-19 Response Team and Board Member of ISPE UK, said:
"We welcome the opportunity that this fund gives to encourage life sciences companies to invest in the UK, creating products and services to enhance health and wellbeing within society. However, although £20m is a good start, this is not going to be enough to make the strides that are required given the typical costs of the plant and the investment required for conventional biopharma facilities which are in the region of multiple £100 million.
"Given the need to prioritise this sector to ensure resilience ahead of any future medical emergencies, the government could look to support the sector further by utilising other fiscal support packages available through the Treasury.   
"The IChemE and ISPE UK teams look forward to working with other stakeholders in this area to maximise the benefit of this funding to support the delivery of a resilient medicines supply chain."
To contact the IChemE COVID-19 Response Team please email covid@icheme.org.
Links
Prime Minister announces £20m to grow medicines manufacturing in the UK
Contact
For more information please contact:
Lucy Cook, Communications Manager, IChemE
t: +44 (0) 1788 534454
e: lcook@icheme.org
Rachael Fraser, Communications Executive, IChemE
t: +44 (0) 1788 534435
e: rfraser@icheme.org
Ketna Mistry, Communications Executive, IChemE
t: +44 (0) 1788 534484
e: kmistry@icheme.org
What is chemical engineering?
Chemical, biochemical and process engineering is the application of science, maths and economics in the process of turning raw materials into everyday, and more specialist, products. Professional chemical engineers design, construct and manage process operations all over the world. Oil and gas, pharmaceuticals, food and drink, synthetic fibres and clean drinking water are just some of the products where chemical engineering plays a central role.
IChemE
The Institution of Chemical Engineers (IChemE) advances chemical engineering's contribution worldwide for the benefit of society. We support the development of chemical engineering professionals and provide connections to a powerful network of around 33,000 members in 100 countries.
We support our members in applying their expertise and experience to make an influential contribution to solving major global challenges, and are the only organisation to award Chartered Chemical Engineer status and Professional Process Safety Engineer registration.