ITN Business and IChemE present a new...
ITN Business and IChemE present a new programme collaboration, 'Engineering a sustainable world'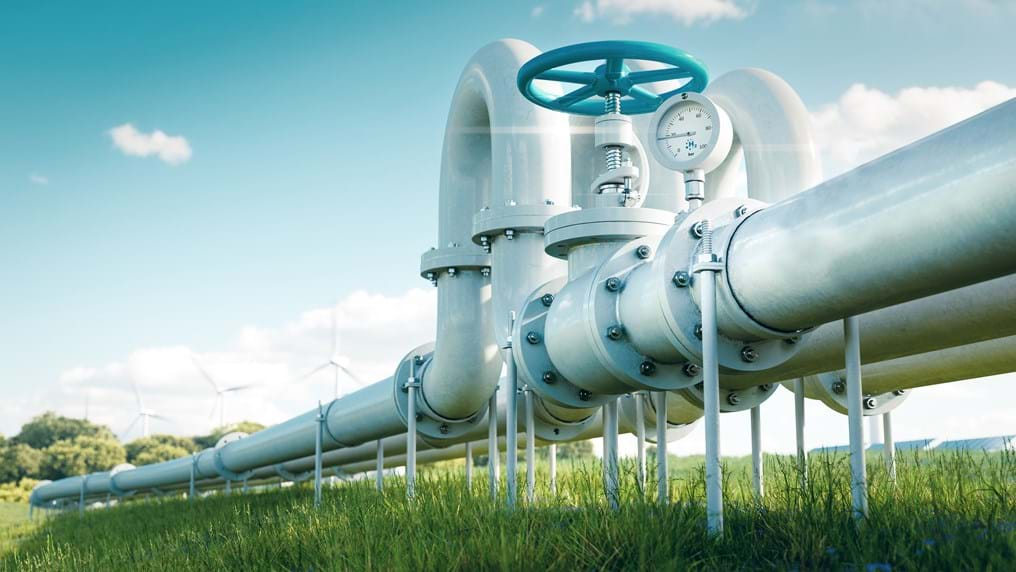 18th May 2023
The United Nations has outlined its Sustainable Development Goals, with climate action and sustainability at the forefront. As the fight against climate change becomes increasingly pressing, engineers are tasked with developing innovative technologies and solutions to minimise our environmental footprint.
To raise awareness and understanding of the role that chemical engineers play in addressing climate change, IChemE has partnered with ITN Business to produce a news-style programme 'Engineering a Sustainable World'. The programme will delve into the vital role of collaboration between industry and academic institutions, cutting-edge technology and innovation, the development of a sustainable workforce, and the crucial need to inspire the next generation of engineers.
Presented by Lukwesa Burak from the ITN London studio, 'Engineering a Sustainable World' will feature best practice case studies, highlighting organisations and thought leaders at the forefront of innovation. The programme will also explore the essential skills and knowledge required for the next generation of engineers to thrive in our rapidly evolving world.
Nina Harrison-Bell, Head of ITN Business said:
"We are thrilled to partner with the Institution of Chemical Engineers to launch 'Engineering a Sustainable World'. This programme will not only shine a light on the critical role chemical engineers play in addressing climate change but also showcase the importance of collaboration, innovation, and skills development as we move towards a more sustainable future."
'Engineering a Sustainable World' will combine expert interviews, news items and reporter led sponsored editorial profiles and will premiere at the IChemE Global Awards on 30th November 2023. The programme will be supported by an advertising campaign and will be hosted and promoted on NewScientist.com as well as the IChemE website and ITN Business content hub.
There are commercial opportunities for leading companies to be featured in the programme and spearhead their own news items. We're looking for organisations at the forefront of developments to take part and share their story. If this seems relevant to your work in the chemical engineering sphere, then please contact ITN Business' Head Programming Director James Linden at James.Linden@itn.co.uk or Programming Director Jamie Connolly at Jamie.Connolly@itn.co.uk.​
Contact
For more information please contact: 
Lucy Cook, Communications Manager, IChemE 
t: +44 (0) 1788 534454
e : lcook@icheme.org   
Ann Baylis, Communications Executive & PR Lead, IChemE 
e: abaylis@icheme.org    
What is chemical engineering?
Chemical, biochemical and process engineering is the application of science, mathematics and economics in the process of turning raw materials into everyday, and more specialist, products. Professional chemical engineers design, construct and manage process operations all over the world. Energy, pharmaceuticals, food and drink, synthetic fibres and clean drinking water are just some of the industry sectors and products where chemical engineering plays a central role.
About IChemE
The Institution of Chemical Engineers (IChemE) advances chemical engineering's contribution worldwide for the benefit of society. We facilitate the development of chemical engineering professionals and provide connections to a powerful network of around 30,000 members in more than 100 countries.
We support our members in applying their expertise and experience to make an influential contribution to solving major global challenges, and are the only organisation permitted to award Chartered Chemical Engineer status and Professional Process Safety Engineer registration.
About ITN Business
Building on its decades of experience in B2B and corporate communications, ITN Business works with organisations, businesses, and brands to create a deeper, more authentic connection with their people, customers, partners, investors, or the wider world. Our broadcast news-style programming and bespoke digital campaigns for sectors, charities, and industries, share stories of innovation, best practice and thought leadership, to connect with the audiences that matter to our clients, and to ensure longer-term impact. 
More information visit: www.itn.co.uk/business