Marlene Kanga to present at Chemeca a...
Marlene Kanga to present at Chemeca and Hazards Australasia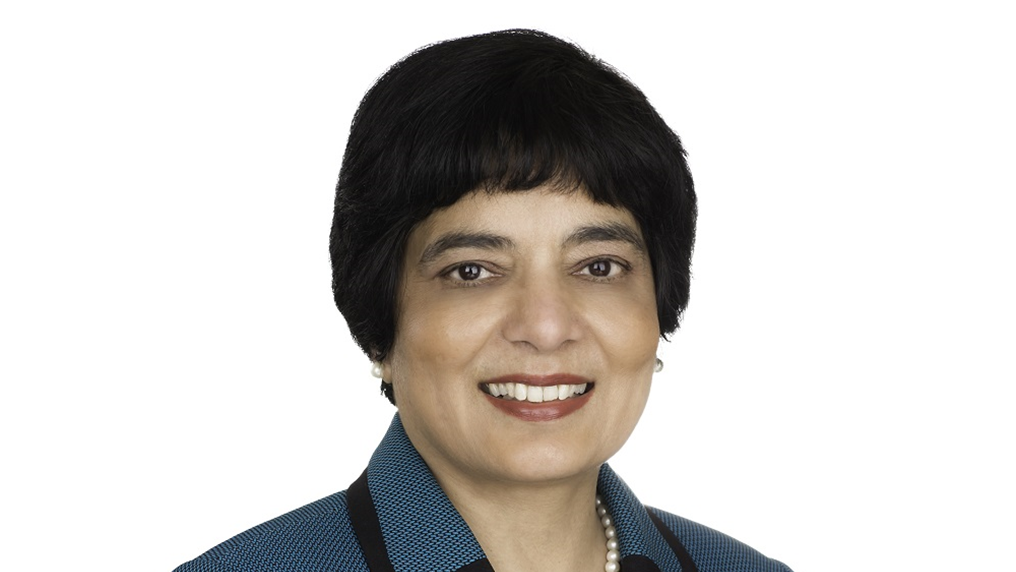 31st August 2022
Inspirational chemical engineer Dr Marlene Kanga, who successfully campaigned for World Engineering Day in 2020, will present at the 51st Chemeca held in conjunction with Hazards Australasia. She will speak at the dinner of the joint chemical and process engineering conferences in Melbourne, Australia hosted by the Institution of Chemical Engineers (IChemE).
Kanga will encourage chemical and process safety engineers to focus on not just their technical abilities but also their personal responsibility as they lead the transition to a greener world in her speech entitled, "Chemical engineering: Our purpose and our imperatives for a safer, sustainable and just world".
Kanga has more than 30 years' experience in process safety engineering in Australia and New Zealand, including for water, aviation, regulation and artificial intelligence services. She also chairs IChemE's Safety Centre and Major Hazards Committee.
As the President of the World Federation of Engineering Organizations she campaigned for the global engineering day on 4 March. For this and her distinguished services to engineering, as a global leader and role model to women, she was awarded an Officer of the Order of Australia (AO) in June.
Kanga, an Honorary Fellow of IChemE, said:
"Chemical and process safety engineers are in the hot seat as we develop and implement the new technologies required for the energy transition and other transformations for a sustainable future. The conferences are a timely opportunity to engage with academia, industry and across career levels, to share knowledge and experiences as we adapt to the new global goals."
For the first time and to mark IChemE's centenary year, Chemeca is being held in conjunction with Hazards Australasia from 25­–27 September 2022 at the Melbourne Convention and Exhibition Centre - meaning attendees gain two conferences for the price of one.
At Hazards Australasia, delegates can learn about how to improve process safety practices in uncertain times, including sustained pressures and strains to work forces from the Covid-19 pandemic and Australian bush fires. Plus, they can gain further knowledge at Chemeca with the sharing of engineering research and innovations helping to make a greener, safer, cleaner future.
New to Chemeca this year is a panel discussion on the next 100 years of chemical engineering and a Hackathon competition. Five teams of students from Australian universities have made it to the final stage of the contest and will pitch their net zero carbon fuel infrastructure solutions to a panel of industry experts at the conference.
Opening both conferences, energy expert Rachelle Doyle will deliver a presentation on the ability to leverage process safety lessons to deliver a safe energy transition. She is Manager Research and Development at Rio Tinto, Australia and Chair of the ME-093 Hydrogen Technologies Committee for Standards Australia.   
Doyle has 20 years' experience in understanding and applying new technology and science to deliver sustainable, commercial operations through various technical and leadership roles in the Australian energy and minerals processing sectors.
Join these engineering leaders; view the full programmes and register for the conferences at www.chemeca.org or www.icheme.org/hazardsaus2022. 
Image
Dr Marlene Kanga
Contact
For more information please contact:
Rachael Whittles, Communications Executive and PR Lead, IChemE
t: +44 (0) 1788 534435
e: rwhittles@icheme.org
Claire Shepherd, Communications Executive, IChemE
t: +44 (0) 1788 534457
e: cshepherd@icheme.org
What is chemical engineering?
Chemical, biochemical and process engineering is the application of science, maths and economics in the process of turning raw materials into everyday, and more specialist, products. Professional chemical engineers design, construct and manage process operations all over the world. Oil and gas, pharmaceuticals, food and drink, synthetic fibres and clean drinking water are just some of the products where chemical engineering plays a central role.
IChemE
The Institution of Chemical Engineers (IChemE) advances chemical engineering's contribution worldwide for the benefit of society. We support the development of chemical engineering professionals and provide connections to a powerful network of over 30,000 members in more than 100 countries.
We support our members in applying their expertise and experience to make an influential contribution to solving major global challenges, and are the only organisation permitted to award Chartered Chemical Engineer status and Professional Process Safety Engineer registration.