Medical researcher and energy experts...
Medical researcher and energy experts to discuss the impacts of COVID-19 at Hazards Australasia 2021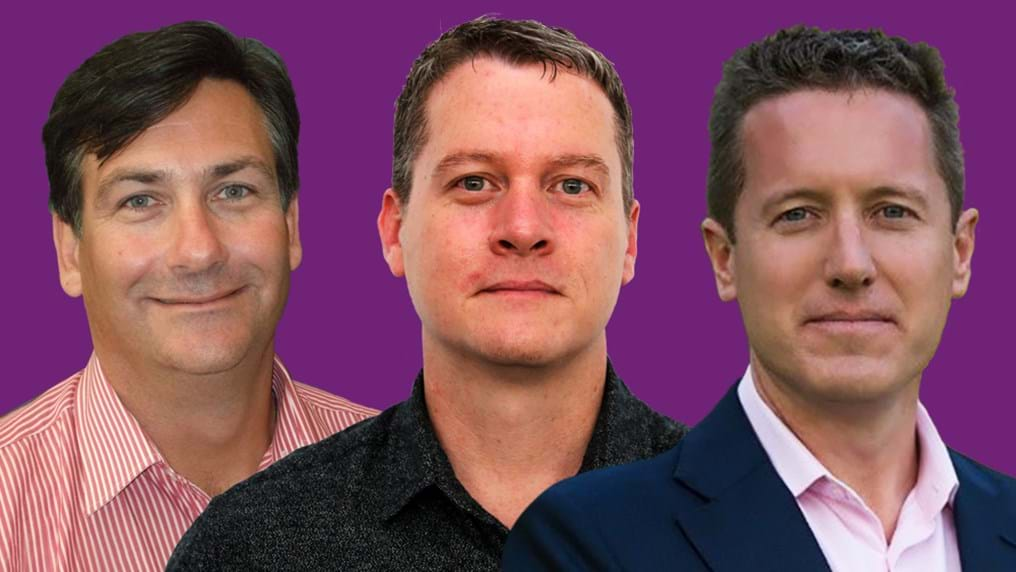 19th March 2021
Process safety experts from leading Australian energy companies will share how COVID-19 has impacted their operations at Hazards Australasia 2021 - the Institution of Chemical Engineers' (IChemE) premiere process safety conference in Australia. In addition, a top medical researcher will present safety challenges of working on vaccines, such as those for COVID-19.
David Bird, Senior Vice President Production Operations at natural gas supplier Santos, Peter Harcus, General Manager Gas Distribution Asset Management at Jemena Gas Network, and David Harrison, Head of Laboratory Operations and Facilities Support at the Burnet Institute, are set to present at Hazards Australasia from 10–11 November in Melbourne. The theme for this year's conference is 'Process safety in uncertain times'.
In Adelaide, Bird is responsible for operations across the Santos portfolio of onshore and offshore gas, oil and liquified natural gas (LNG) assets.
After obtaining his Masters degree in Mechanical Engineering from Imperial College London, UK and his MBA from the Stanford Graduate School of Business in the US, Bird went on to become a Chartered Engineer. He joined Santos in 2019 following a 17-year career at Shell where he held a variety of leadership roles in LNG, refining, project and commercial around the world, including in France, the Netherlands, Singapore, South Africa, the UK and the US.
At Hazards Australasia, Bird will share his thoughts on how Santos coped from a process safety management perspective with the COVID-19 pandemic.
Based in Sydney, Harcus is responsible for developing asset management strategies and plans to deliver safe, reliable and affordable performance of Jemena's gas network, which supplies energy to more than 1.4 million customers in New South Wales. 
With over 30 years' experience in the gas industry from technical asset management, appliance research and design to energy retail management, he has had a significant role in the development and implementation of gas and energy industry policy in Australia and New Zealand. He has advised these governments on policies for greenhouse gas, renewable energy target and gas economic regulation through roles upon the Energy Network Australia's gas committee, the Australian Gas Association's technical committee and Australian Government's standards committee, and as chair of the Gas Association in New Zealand.
At the conference, Harcus will discuss the risks and impact of the pandemic upon the electricity and gas networks during lockdown, as well as Jemena's risk management learnings.
Harrison is a virologist by training, with a Bachelor of Science degree from Deakin University and a PhD from The University of Melbourne. In 2008 he joined Burnet Institute in Melbourne, an organisation that specialises in medical research focusing on infectious disease and public health.
He studied HIV and Hepatitis C virus cellular entry mechanisms within a high containment laboratory environment before moving on to Laboratory Operations Management. He currently leads a team supplying expert scientific support services to all aspects of laboratory operations, as well as managing the physical space of the organisation.
At Hazards Australasia, Harrison will discuss the safety challenges around low likelihood but high consequence activities relating to handling infectious agents, with a specific focus upon HIV and COVID-19. He will also look at how Burnet Institute has continued essential COVID-19 related research activities during lockdown. 
Trish Kerin, conference committee chair, said:
"We are delighted to welcome David Bird, Peter Harcus and David Harrison to join us at this year's conference. They each bring a wealth of expertise and are supporting our efforts to share technical knowledge and lessons that our community of chemical engineers can learn from and apply in their operations to improve safety management for the betterment of everyone in society.
"I'm excited to learn from them on how they've managed safety during the pandemic and their solutions to support efforts in reducing the risk and effects of COVID-19."
The technical committee also welcomes submissions of technical papers from a broad range of sectors from professionals in industry, academia and regulatory roles. The deadline for paper submissions is 12 April 2021. Find out more and register online at www.icheme.org/hazardsaus2021
Image
From left to right: Peter Harcus, David Harrison and David Bird
Contact
For more information please contact:
Natalie Graser, Marketing & Events Executive, IChemE
t: +61 (0)3 9642 4494
e: ngraser@icheme.org
Rachael Fraser, Communications Executive, IChemE
t: +44 (0) 1788 534435
e: rfraser@icheme.org
Ketna Mistry, Communications Executive, IChemE
t: +44 (0) 1788 534484
e: kmistry@icheme.org
What is chemical engineering?
Chemical, biochemical and process engineering is the application of science, maths and economics in the process of turning raw materials into everyday, and more specialist, products. Professional chemical engineers design, construct and manage process operations all over the world. Oil and gas, pharmaceuticals, food and drink, synthetic fibres and clean drinking water are just some of the products where chemical engineering plays a central role.
IChemE
The Institution of Chemical Engineers (IChemE) advances chemical engineering's contribution worldwide for the benefit of society. We support the development of chemical engineering professionals and provide connections to a powerful network of over 33,000 members in more than 100 countries.
We support our members in applying their expertise and experience to make an influential contribution to solving major global challenges, and are the only organisation permitted to award Chartered Chemical Engineer status and Professional Process Safety Engineer registration.