New Congress members announced
New Congress members announced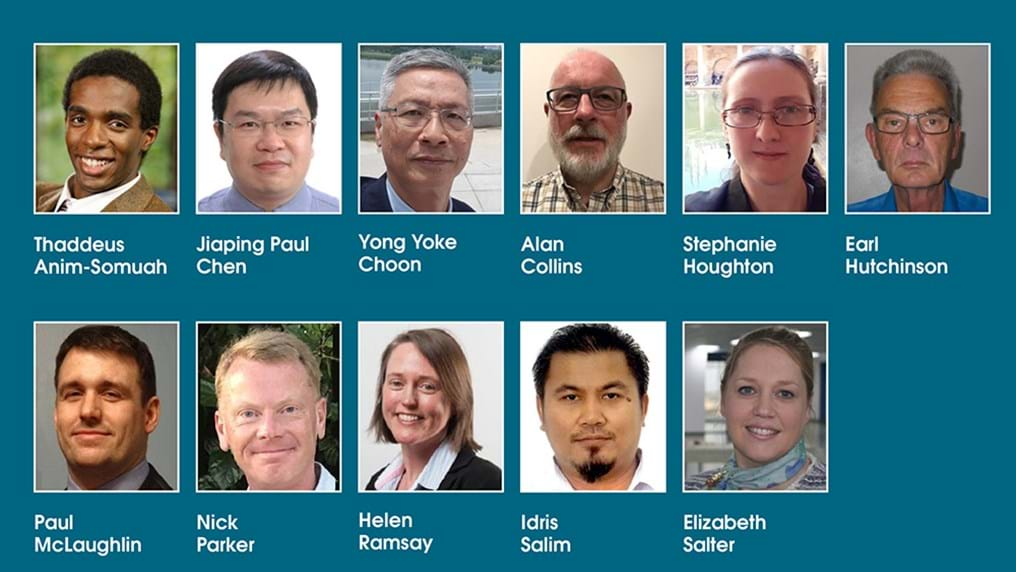 15th June 2020
Eleven new members have been announced today (15 June) to take up positions on the Institution of Chemical Engineer's (IChemE) member advisory body Congress.
Congress was established in 2018 to act as a sounding board and advise the Board of Trustees on matters of interest to IChemE and its members. The role of each Congress member is to speak up on the behalf of all IChemE members, champion members' expertise, and promote members' societal contribution through chemical engineering. This year was the body's second election cycle. 
Following a call for nominations in February 2020, the following members have now taken up positions in the two electoral colleges, Functional (by grade) and Regional (by geographical location) to sit alongside the current Congress representatives:
Functional College
Fellow - Jiaping Paul Chen
Chartered - Idris Salim
Regional College
Canada - Alan Collins
Malaysia - Yong Yoke Choon
Midlands (UK and IRE) - Earl Hutchinson
Netherlands - Thaddeus Anim-Somuah
North Scotland (UK and IRE) - Nick Parker
South Central (UK and IRE) – Helen Ramsay
South East (UK and IRE) - Elizabeth Salter (changed from representing Rest of the World)
South Wales (UK and IRE) - Stephanie Houghton
South West (UK and IRE) - Paul McLaughlin
As there were not multiple nominations put forward for the vacant positions, an election was not required. The members have now taken up their positions following IChemE's Annual General Meeting, which was held virtually at 08:00 BST today.
Nigel Hirst, Chair of IChemE's Congress, said:
"I'm delighted to welcome our newest members of Congress. Every member of Congress plays a key role in ensuring the interests and expertise of members are better represented and recognised.
"You are the voice of the members, so I encourage you to engage with your fellow IChemE members, Congress members and Trustees about the Institution's activities and plans, so together we can make a difference. Through continued, active contribution to Congress discussions can we really strive to achieve an Institution that is led by members, supports members and serves society.  
"I would also like to thank all those members who have retired from the inaugural Congress for your hard work and being part of the start of Congress' journey."
Nine seats received no nominations and will remain vacant until the next election cycle in early 2021. A further seat in Australia is now vacant as that was occupied by Jane Cutler, former Congress Vice-Chair, who has stood down from Congress following her election to Deputy President. The Congress members will look to elect a new Vice-Chair from Congress to replace her.
Vacant seats – Functional College
Chartered (two seats)
Early Career


Vacant Seats – Regional College
All Ireland
Australia (two seats)
North East (UK and IRE)
North West and North Wales (UK and IRE)
Rest of the World
South Scotland (UK and IRE)
Links
Contact
For more information please contact:
Lucy Cook, Communications Manager, IChemE
t: +44 (0) 1788 534454
e: lcook@icheme.org
Rachael Fraser, Communications Executive, IChemE
t: +44 (0) 1788 534435
e: rfraser@icheme.org
Ketna Mistry, Communications Executive, IChemE
t: +44 (0) 1788 534484
e: kmistry@icheme.org
What is chemical engineering?
Chemical, biochemical and process engineering is the application of science, maths and economics in the process of turning raw materials into everyday, and more specialist, products. Professional chemical engineers design, construct and manage process operations all over the world. Oil and gas, pharmaceuticals, food and drink, synthetic fibres and clean drinking water are just some of the products where chemical engineering plays a central role.
IChemE
The Institution of Chemical Engineers (IChemE) advances chemical engineering's contribution worldwide for the benefit of society. We support the development of chemical engineering professionals and provide connections to a powerful network of around 35,000 members in 100 countries.
We support our members in applying their expertise and experience to make an influential contribution to solving major global challenges, and are the only organisation to award Chartered Chemical Engineer status and Professional Process Safety Engineer registration.
More information: www.icheme.org