Poster prize renamed in honour of pro...
Poster prize renamed in honour of process safety pioneer Sam Mannan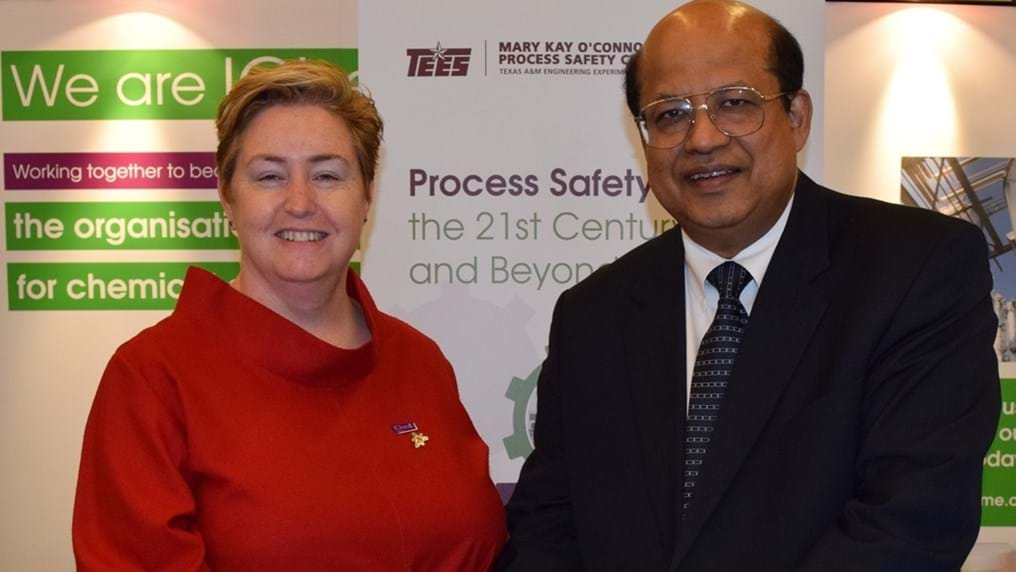 14th February 2019
Sam Mannan, a pioneer in process safety and the late Executive Director of the Mary Kay O'Connor Process Safety Center (MKOPSC), will be honoured with a prize in his name at the Institution of Chemical Engineers' (IChemE) premier process safety conference Hazards 29.
Mannan passed away on 11 September 2018. He spent 20 years at the MKOPSC and developed it into a leading international process safety research and education centre. At the MKOPSC, he helped establish undergraduate certificates and post graduate qualifications in process safety.
Mannan's expertise led to him to serve as a consultant to the Columbia Accident Investigation Board in 2003. He was also Regents Professor and holder of the T. Michael O'Connor Chair I in the Artie McFerrin Department of Chemical Engineering at Texas A&M University.
Mannan was a Fellow of IChemE and a Professional Process Safety Engineer. He delivered the first Trevor Kletz memorial lecture at Hazards 25 in Edinburgh, UK in 2015.
As a tribute to Mannan's career, IChemE has renamed its annual poster prize as the Sam Mannan Poster Prize for Hazards 29 - Europe's largest process safety conference.
The IChemE Safety Centre works collaboratively with the MKOPSC to explore key challenges in process safety and share lessons learned through workshops, events and publications. In 2017, both organisations collaborated to launch Process Safety for the 21st Century, a report which sets out a road map for the future of process safety.
Trish Kerin, Director of IChemE Safety Centre, said:
"Throughout my career, Sam Mannan has always been a great friend and supporter of our work at the IChemE Safety Centre. He was passionate about teaching process safety to undergraduates and postgraduates, so it is fitting for the Hazards poster prize to be renamed in his honour.
"His legacy in process safety lives on with the fantastic work being done by the Mary O'Connor Process Safety Center. He has helped shape the careers of so many in the field and he will be greatly missed by process safety professionals around the world."
Jim Holste, Interim Director of Mary Kay O'Connor Process Safety Center and Professor Emeritus of Chemical Engineering, said:
"Sam Mannan was a friend and colleague long before he joined Texas A&M University. When he came to the university, there was no safety center, and in the intervening 20 years he was the major player in developing it into what it is today. I am proud to have known and worked with him."
Hazards 29 promises to be a process safety event not to be missed this year, with the introduction of a Hazards Panel Discussion. Panellists include Dame Judith Hackitt, Chair of the EEF, and IChemE President Ken Rivers. The panel will explore how best to achieve, maintain and demonstrate process safety competence. The conference will be held in partnership with a new event partner, global consultancy and engineering services company, ENGIE Fabricom.
The conference takes place on 22-24 May 2019 in Birmingham, UK. It will feature more than 100 technical presentations from industry practitioners, researchers and regulators sharing the good practice, latest developments and lessons learned in process safety.
Walt Disney Park and Resorts' Worldwide Safety and Health Manager Mike Bell has already been confirmed to deliver the Trevor Kletz memorial lecture at the conference.
Interested parties can register for Hazards 29 via www.icheme.org/hazards29*.
*Please note this event has closed and the webpage has been removed.  
Image
IChemE Safety Centre Director Trish Kerin and Sam Mannan Executive Director at the Mary Kay O'Connor Process Safety Center at the report launch of Process Safety for a 21st Century
Links
Mary Kay O'Connor Process Safety Center (MKOPSC)
Contact
For more information please contact:
Rachael Fraser, Communications Executive, IChemE
t: +44 (0) 1788 534435
e: rfraser@icheme.org
Ketna Mistry, Communications Executive, IChemE
t: +44 (0) 1788 534484
e: kmistry@icheme.org
Sheera Helms, Program Specialist, Mark Kay O'Connor Process Safety Center
t: +1 979 845 5981
e: sheera@tamu.edu
What is chemical engineering?
Chemical, biochemical and process engineering is the application of science, maths and economics in the process of turning raw materials into everyday, and more specialist, products. Professional chemical engineers design, construct and manage process operations all over the world. Oil and gas, pharmaceuticals, food and drink, synthetic fibres and clean drinking water are just some of the products where chemical engineering plays a central role.
IChemE
The Institution of Chemical Engineers (IChemE) advances chemical engineering's contribution worldwide for the benefit of society. We support the development of chemical engineering professionals and provide connections to a powerful network of around 37,000 members in 100 countries.
We support our members in applying their expertise and experience to make an influential contribution to solving major global challenges, and are the only organisation to award Chartered Chemical Engineer status and Professional Process Safety Engineer registration.
More information: www.icheme.org
Mary Kay O'Connor Process Safety Center (MKOPSC)
The Mary Kay O'Connor Process Safety Center was established in 1995 in memory of Mary Kay O'Connor, an Operations Superintendent killed in an explosion on 23 October 1989 at the Phillips Petroleum Complex in Pasadena, Texas. Mary Kay O'Connor graduated from the University of Missouri-Columbia with a degree in Chemical Engineering and received a MBA from the University of Houston-Clear Lake.
The center's mission is to promote safety as second nature in industry around the world with goals to prevent future incidents. In addition, the center develops safer processes, equipment, procedures and management strategies to minimize losses within the processing industry.
More information: http://psc.tamu.edu/