Record attendance at Hazards 33 confe...
Record attendance at Hazards 33 conference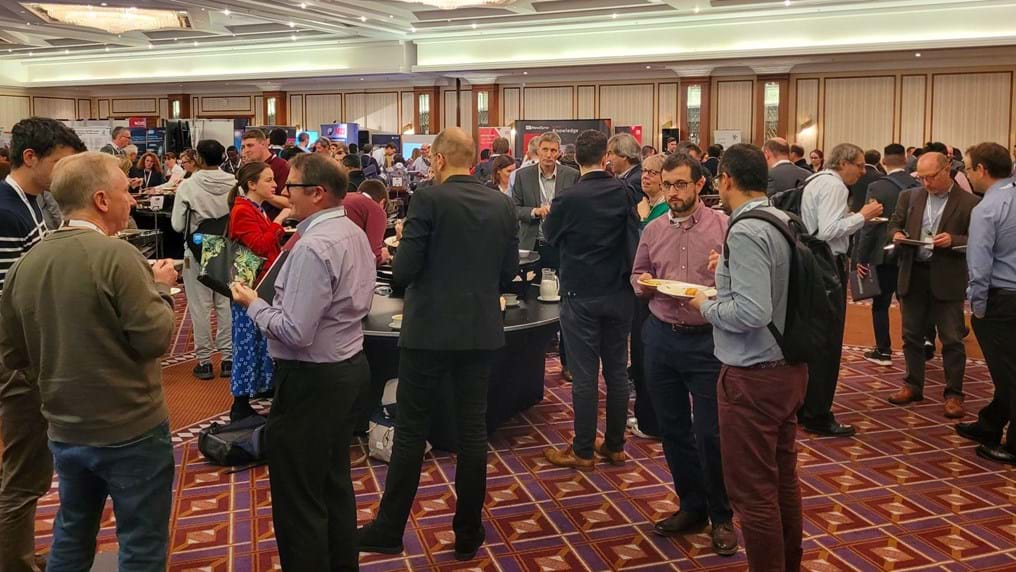 9th November 2023
Over 370 delegates, sponsors and exhibitors came together in Birmingham, UK, this week to attend Hazards 33, Europe's leading process safety conference. With attendees coming from countries ranging from China to the Czech Republic, this year's conference has been truly international.
The event had great support from new and returning sponsors and exhibitors, and Conference chair Eamon Chandler, was delighted with the 2023 event, saying: "A real strength of the Hazards 33 conference this year has been the wide range of industry experts who have attended, covering the full spectrum of process safety topics. There has been a terrific mix of operators, engineers, expert consultants, regulators and safety professionals in attendance. The individual subject sessions have been lively and there has been plenty of room for questions and discussion, especially during the panel discussions and plenaries."
Amir Gerges, Shell Vice President for Group Safety, delivered the annual Trevor Kletz Hazards Lecture, where he discussed the challenges associated with energy transition and safety. Other plenary speakers included Rhona Flin, Emeritus Professor at the University of Aberdeen and Professor of Industrial Psychology at Robert Gordon University, UK; Faisal Khan, Director of the Mary Kay O'Connor Process Safety; Stuart Hawksworth, Head of Centre for Energy and Major Hazards at the Health and Safety Executive; and Simon Holbrook, Senior Advisor at the Environment Agency.
Matt Stalker, IChemE Commercial Associate Director, said: "Our annual hazards process safety conference has seen a record attendance this year, cementing its position as one of the world's leading process safety conferences. This is a key platform for sharing current thinking, good practice and practical insight across every major aspect of process safety, and when coupled with the valuable networking opportunity, this event is one not to miss! However, if you weren't able to be present in person, our Hazards On-Demand portal allows you to access the valuable process safety content at a time to suit you."
A​ccess via subscription to the technical content presented at the Hazards 33 conference includes videos of the presentations and the full conference papers (where available) that accompany the presentations, as well as similar content from previous Hazards conferences. Visit Hazards On-Demand for more information.
Next year's Hazards UK conference takes place on 5-7 November in Manchester 2024, UK. Register your interest in attending Hazards 34.
Image
Networking event taking place at Hazards 33.
Links
https://www.icheme.org/training-events/hazards-process-safety-conference/
https://www.icheme.org/knowledge-networks/hazards-on-demand/
Contact
For more information please contact: 
Ann Baylis, Communications Executive & PR Lead, IChemE 
t: +44 (0) 1788 534477
e: abaylis@icheme.org  
Daniel Owens, Communication Executive, IChemE 
t: +44 (0) 1788 534458
e:dowens@icheme.org
What is chemical engineering?
Chemical, biochemical and process engineering is the application of science, mathematics and economics in the process of turning raw materials into everyday, and more specialist, products. Professional chemical engineers design, construct and manage process operations all over the world. Energy, pharmaceuticals, food and drink, synthetic fibres and clean drinking water are just some of the industry sectors and products where chemical engineering plays a central role.
IChemE
The Institution of Chemical Engineers (IChemE) advances chemical engineering's contribution for the benefit of society. We facilitate the development of chemical engineering professionals and provide connections to a powerful network of around 30,000 members in more than 100 countries.
We support our members in applying their expertise and experience to make an influential contribution to solving major global challenges, and are the only organisation permitted to award Chartered Chemical Engineer status and Professional Process Safety Engineer registration.