Royal Charter and By-law changes appr...
Royal Charter and By-law changes approved at Annual General Meeting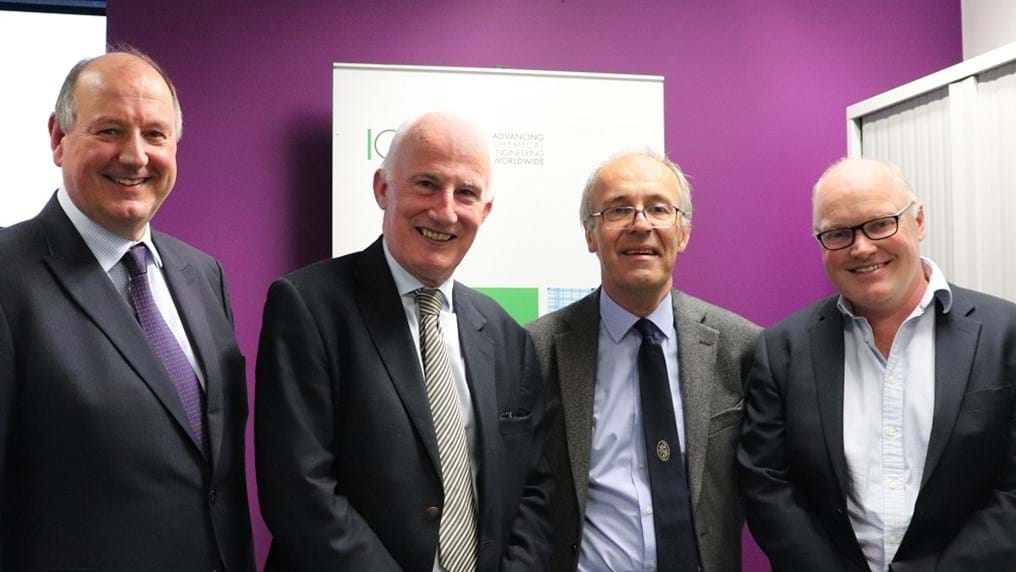 20th May 2019
Voting Members (Fellows and Chartered Members) of the Institution of Chemical Engineers (IChemE) have approved changes to its Royal Charter and By-laws.
The amendments to IChemE's governing documents were backed by 89% of the 965 members who voted. 7% voted against, and 4% chose to abstain. The result was announced at the IChemE Annual General Meeting (AGM), held in Rugby, UK, on 20 May 2019.
In 2018 the Institution agreed that the Royal Charter and By-laws would be kept under continual review to allow any necessary amendments to be brought forward on a regular basis.
The 2019 changes were:
To amend two minor changes to the Royal Charter have been agreed: a typographical error (Trusteees to Trustees), and to change the reference to 'company' to read 'Institution'. (Royal Charter)
Amendments to the membership grades and processes in line with the changes proposed by the Qualifications Committee, which includes introducing a new regulation to provide further detail on the requirements of referees for applications (By-laws);
Clarification to the time scale before the names of members in arrears of subscription, or those who have not complied with continued professional development (CPD) requirements set out in the Regulations, can be removed from the Register of members by the Board (By-laws);
Clarification to the time frame allowed for Extraordinary General Meetings to be called and held. The proposed change provides the requisitionists with a longer time period within which to convene an Extraordinary General Meeting, should the Board fail to do so (By-laws);
Clarification in relation to the notice of, and participation in, General Meetings;
Removal of some of the detailed clauses, specifically those referring to the Code of Conduct, from the By-laws to the Regulations, where it is deemed more appropriate for them to appear (By-laws); and
Re-numbering of some By-laws as a result of the above changes (By-laws).
The Annual General Meeting also saw some movement within the Institution's Board of Trustees.
Professor Stephen Richardson, of Imperial College London was elected as IChemE's new Deputy President and will serve a six-month term. In November 2019, he will become President and serve for 18 months, ensuring a full three-year term as a Trustee (Deputy President, President, and Past President).
IChemE President Ken Rivers and IChemE Past President John McGagh were elected to extend their terms until November 2019, in order to allow Richardson time to get up to speed with the activities of the Board of Trustees.
Iain Martin, who has served as Honorary Treasurer since May 2018, was re-elected for the role.
The 2019 AGM was broadcast live on 20 May. Members who were unable to attend the AGM can watch a recording of the broadcast via IChemE's online member forum Interface.
Image
IChemE Chief Executive Jon Prichard, IChemE President Ken Rivers, newly elected IChemE Deputy President 2019-20 Stephen Richardson, and Honorary Treasurer Iain Martin at the 2019 Annual General Meeting
Links
IChemE's Annual General Meeting
Contact
For more information please contact:
Tara Wilson, Head of Communications, IChemE
t: +44 (0) 1788 534454
e: twilson@icheme.org 
Rachael Fraser, Communications Executive, IChemE
t: +44 (0) 1788 534435
e: rfraser@icheme.org
Ketna Mistry, Communications Executive, IChemE
t: +44 (0) 1788 534484
e: kmistry@icheme.org
What is chemical engineering?
Chemical, biochemical and process engineering is the application of science, maths and economics in the process of turning raw materials into everyday, and more specialist, products. Professional chemical engineers design, construct and manage process operations all over the world. Oil and gas, pharmaceuticals, food and drink, synthetic fibres and clean drinking water are just some of the products where chemical engineering plays a central role.
IChemE
The Institution of Chemical Engineers (IChemE) advances chemical engineering's contribution worldwide for the benefit of society. We support the development of chemical engineering professionals and provide connections to a powerful network of around 37,000 members in 100 countries.
We support our members in applying their expertise and experience to make an influential contribution to solving major global challenges, and are the only organisation to award Chartered Chemical Engineer status and Professional Process Safety Engineer registration.
More information: www.icheme.org