Spending Review must support innovati...
Spending Review must support innovation to improve resilience and cut carbon emissions, say engineers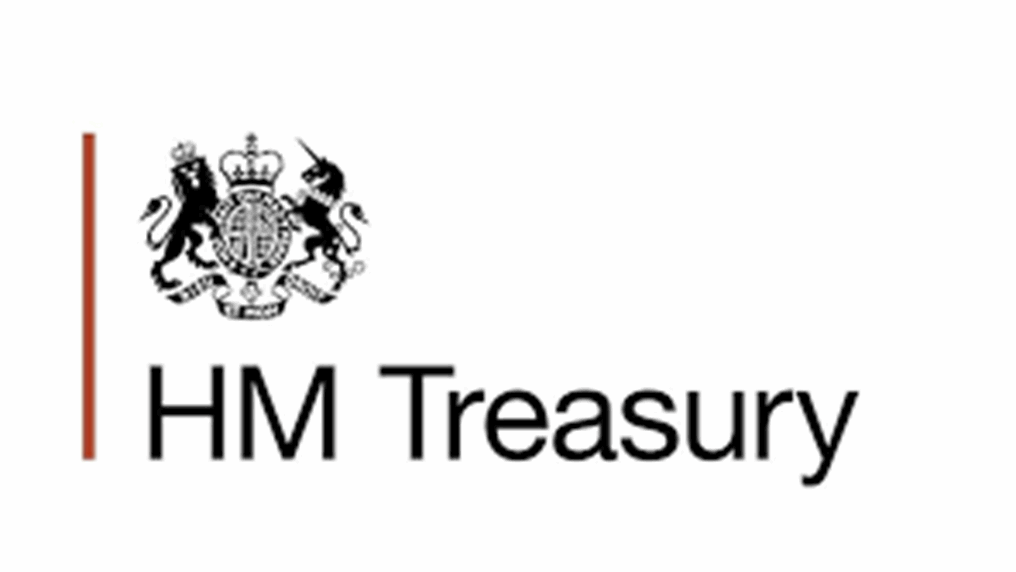 30th September 2020
Infrastructure, low-carbon energy and skills top priorities for investment
The UK government's Spending Review should include support for innovation, especially to achieve the aims of net zero emissions, resilient infrastructure and nationwide digitalisation, according to recommendations published by the National Engineering Policy Centre (NEPC) today. The UK should aim to be not just a science superpower, but a science, engineering and innovation superpower, enabling it to deliver the maximum economic and social returns from its investment in science.
The joint paper compiled by industry experts from over 40 organisations mobilised through the NEPC, including the Institution of Chemical Engineers (IChemE), recommends that government invests in its proposed actions to help decarbonise the economy, and create a national workforce planning strategy to create jobs and spread opportunities more evenly across the nation. It says the UK could position itself as a market leader in low carbon technologies but achieving net zero carbon emissions depends on a resilient infrastructure system – the net zero and resilience agendas must be achieved together.
The 2020 Spending Review is one of the most important in a generation, coming at a time when the UK is in recession and the impact of the pandemic has increased inequality. Careful and considered decisions must be made now about physical and digital infrastructure in order to drive economic recovery and provide skilled jobs. The paper calls for long-term evidence-based infrastructure needs to be addressed, with individual regions being given the freedom to create infrastructure strategies. It also recommends building world-class digital connectivity and infrastructure that is fast, secure and resilient enough for an advanced digital economy.
The COVID-19 crisis has hugely disrupted further and higher education and risks reducing the diversity of young people going into engineering. The paper highlights that the UK must now plan for its long-term engineering and technical skills needs, with an education system fit for the future and an ambitious plan for training, up-skilling and re-skilling. World-leading ambitions on net zero, infrastructure and digitalisation are threatened, it warns, if we do not have enough people with the engineering and technical skills to deliver them.
Key actions for government recommended by the paper include:
Education: Address the long-term UK skills challenges across all sectors through the creation of a national workforce planning strategy. Support this with a new evidence-based STEM education strategy to address issues such as chronic shortages of physics, mathematics, computing and technology teachers and diversity challenges in STEM subjects.
Education: Ensure long-term funding sustainability of high-cost, laboratory-based subjects in further and higher education. Boost the number of people completing higher technical qualifications and engineering apprenticeships, which have flatlined over the past five years.
Infrastructure: Incentivise offsite manufacturing for new projects and low-carbon retrofitting for existing buildings to improve efficiency and reduce carbon emissions.
Digital: Invest in broadband and 5G to support an advanced digital economy and expand the Made Smarter pilot to support small businesses across the UK to upskill, adopt digital technologies and create new supply chain opportunities.
Innovation: Make the UK more attractive for businesses to invest in R&D here through funding mechanisms and joint ventures between government and industry and increase Innovate UK's budget and freedom on how they spend it.
Energy: Invest, at the scale needed to trigger transformational change, in low carbon heat technologies, carbon capture, usage and storage, low-carbon hydrogen production and nuclear generation capacity.
IChemE Vice President Learned Society, Jarka Glassey said:
"Securing the engineering skills needed for the future requires a greater emphasis on engineering in school syllabuses. As well as this, there needs to be a stronger emphasis on vocational training for skilling, upskilling and reskilling the workforce, with a greater focus on mature workers and industries in transition.
"The UK has world-leading research programmes but it is vital to commercialise this research to deliver growth. IChemE is calling on the UK government to boost support for innovation and education to increase productivity, grow job opportunities and safeguard future economic growth."
Professor Sir Jim McDonald FREng FRSE, President of the Royal Academy of Engineering, says:
"It is a crucial time for government to take practical actions to help the economy recover while addressing inequalities and reducing our carbon emissions. The actions proposed by the Academy and its partner organisations in the National Engineering Policy Centre reflect the level of UK engineering expertise available to address the challenges of developing the UK's transport infrastructure, energy supply and digital networks to deliver an inclusive, sustainable economy. Done well, this will create more jobs and prosperity across the nation, addressing the needs of our future society."
IChemE welcomes members writing to their local MP to highlight the recommendations contained in the report. Members can find their MP's contact details online and use this letter template to share the recommendations.
Links
National Engineering Policy Centre
National Engineering Policy Centre submission to the 2020 Spending Review
Contact
For more information please contact:
Lucy Cook, Communications Manager, IChemE
t: +44 (0) 1788 534454
e: lcook@icheme.org
Rachael Fraser, Communications Executive, IChemE
t: +44 (0) 1788 534435
e: rfraser@icheme.org
Ketna Mistry, Communications Executive, IChemE
t: +44 (0) 1788 534484
e: kmistry@icheme.org
What is chemical engineering?
Chemical, biochemical and process engineering is the application of science, maths and economics in the process of turning raw materials into everyday, and more specialist, products. Professional chemical engineers design, construct and manage process operations all over the world. Oil and gas, pharmaceuticals, food and drink, synthetic fibres and clean drinking water are just some of the products where chemical engineering plays a central role.
IChemE
The Institution of Chemical Engineers (IChemE) advances chemical engineering's contribution worldwide for the benefit of society. We support the development of chemical engineering professionals and provide connections to a powerful network of around 35,000 members in 100 countries.
We support our members in applying their expertise and experience to make an influential contribution to solving major global challenges, and are the only organisation to award Chartered Chemical Engineer status and Professional Process Safety Engineer registration.