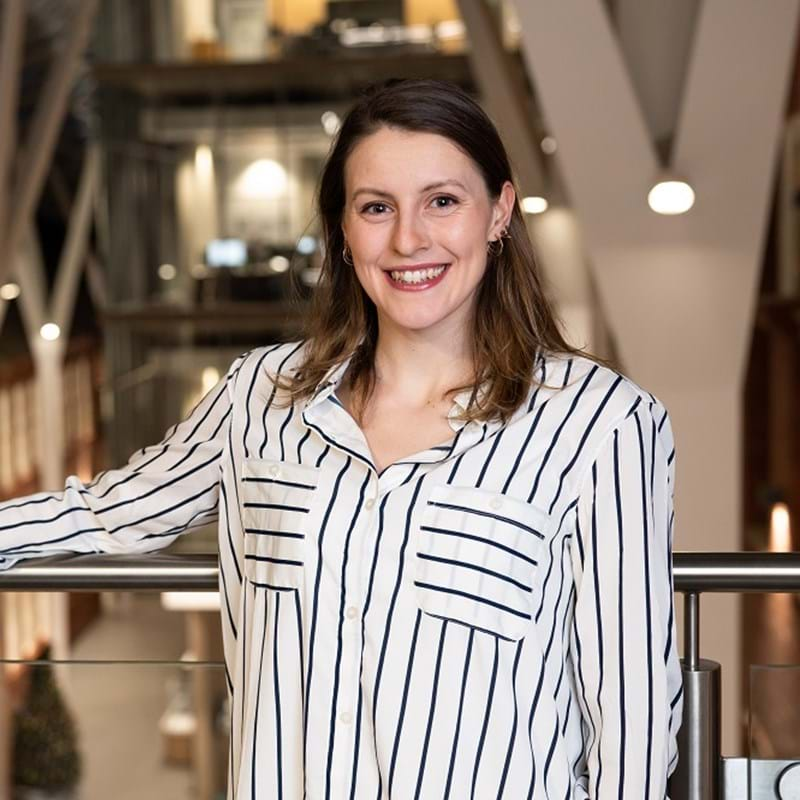 2021 Fellow Amber Keegan
Amber Keegan, a chemical engineering postgraduate student at the University of Sheffield, UK was awarded the Ashok Kumar Fellowship in 2021.
She is completing a PhD in Chemical Engineering and Chemistry at the university, where she is researching the formation pathway of bio-inspired silica, a method of producing silica nanomaterial which is more sustainable than current methods of manufacture.
Amber began her three-month Fellowship in January 2022, working alongside advisers in the Houses of Parliament to inform the work of MPs and Peers on cyber conflict. Amber's briefing note (POSTnote), States' use of cyber operations, was the resulting product of the fellowship where she reviewed literature and interviewed experts from across academia, industry, government and the third sector. The POSTnote explores how and why states use cyber operations against other nations, and the threats that these activities pose to the UK.
Webinars
Amber will be sharing learnings from her experience, as well as exploring in more depth how she researched and interviewed experts in cyber conflict to produce an evidence-based technical report in two webinars.
---
POSTnote on Cyber Operations by Nation States
23 November 2022, 09:00–10:00 GMT.
Amber will speak about her research findings on cyber operations by nation states that she used to produce a POSTnote (briefing note) to inform parliamentary policy making.
Cyber operations aim to achieve objectives in or via cyberspace. These can include gaining unauthorised access to computers, computer systems or networks to obtain information, or to alter, delete, corrupt or deny access to computer data or software.
In the webinar, she will explain more on her briefing note, which looks at how and why states use cyber operations against other nations – such as for espionage, disruption and disinformation operations. She will examine the international response to cyber operations, as well as consider steps that the UK can take to mitigate against these threats, including by developing offensive cyber capabilities, improving basic cybersecurity and the resilience of critical infrastructure, developing the cyber specialist workforce, and developing digital technologies and standards.
---
My Experience Informing Parliamentary Policy-making
13 May 2022
In this webinar, Amber talks about her experiences completing the Ashok Kumar Fellowship during her PhD, where she wrote a POSTnote on cyber operations by nation states. She also talks about her experiences and learnings, including interviewing experts and conducting literature research.
She explains how the Fellowship has altered her preconceived thoughts of Parliament and how it has influenced her post-PhD career plans.
---
Links
---
Return to list