a fourth win in a row for birmingham...
A fourth win in a row for Birmingham at Frank Morton 2018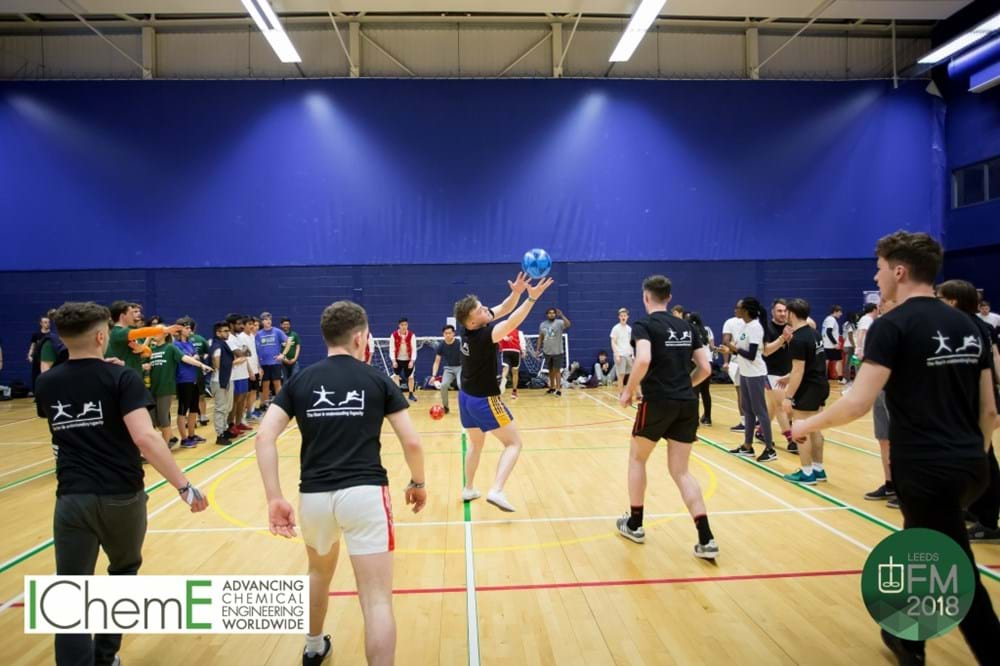 The annual gathering is special because it is just for them, chemical engineering students from up and down the UK. One day to get to know prospective employers, compete with rival Universities in sports from hockey to chess, all rounded off by a night of entertainment.
University of Leeds took on the monumental task of hosting this year, with a committee of eight students. The Frank Morton Sports Day is a huge undertaking for the students, who find time to organise a sports competition, careers fair, and night out for more than 2,000 students - all whilst studying.
The event was generously supported by Essar Oil, Total Lindsey Oil Refinery, AstraZeneca, Essar, GSK, Pfizer, Phillips 66 and TeachFirst. IChemE was also there to support the event, and invited students to participate in I'm a Chemical Engineer, Get Me Out of Here! 
Like the TV Show (I'm a Celebrity, Get Me Out of Here!), IChemE had designed it's own Bushtucker Trials, and competition was fierce to make the High Scoreboard. Individuals participated in Critter Chaos - digging for IChemE stars wearing oven gloves in a mound of spiders, snakes and jungle debris. In true sporting spirit, the team game gave contestants a chance to become ball boys, with a twist - they could only pick them up using straws.
Congratulations to Adam Raut and Alex De-Koning, University of Edinburgh - winners of our team game. They soared ahead by sucking up 55 ping pong balls in one minute. University of Bath's Arjun Wadhwa managed to find 45 stars in the same time, and took the Critter Chaos crown.
They win an Amazon voucher each and a personalised I'm a Chemical Engineer, Get Me Out of Here! T-Shirt. Check out the IChemE team styling out theirs:
There was a plethora of sports for all 26 universities to participate in this year, including; badminton, basketball, chess, climbing, dodgeball, football, frisbee, funrun, hockey, laser quest, pool, quidditch, rounders, rugby, squash, table tennis, tennis and ultimate frisbee.
In the overall sporting event, third place went to Leeds and Bath. Leeds won table tennis and basketball; while Bath took the lead position in badminton and dodgeball.
Imperial College London and University of Strathclyde came in joint second place, each accumulating 14 points. Imperial College secured the top spots in chess, the fun run (which was based on the average time for the whole team) and climbing - a new sport for the year. Strathclyde, who had travelled through the night to attend the sports day, won the football and rugby.
But, for the fourth year in a row, the University of Birmingham were declared winners at the Frank Morton closing ceremony, and presented with the coveted trophy by IChemE Director Andy Furlong.
The university took the top spot in ultimate frisbee, quidditch, hockey, pool and tennis, and accumulated 25 points.
Not forgetting of course, the T-shirt Competition. Frank Morton is known for every University designing and wearing quirky T-shirts, often featuring chemical engineering-related humour. But this year University of Strathclyde took first prize with their pirate-themed t-shirt doning the equation for walking the 'planck'.
The evening then continued late into the night. Various DJ's accompanied the 'Festival' element of the evening, which included fairground rides and new music from Leeds Student Radio. This was followed by a club night, featuring Mistajam and various other DJs.
Callum Birkin, a student from University of Birmingham, said: "I've had a great day. The atmosphere has been really good. I know not everyone is so happy about it, I think it's good that Birmingham have won."
Speaking shortly after presenting the trophy to a jubilant Birmingham team captain against a backdrop of raucous celebration, IChemE Director, Andy Furlong, said: "The Frank Morton Sports Day has been running for more than half a century and it's a rite of passage for undergraduate chemical engineers. This year they played hard; and as usual they are set to party hard too.
"IChemE is delighted to be in the mix but we don't want to take any of the credit away from the student committee at Leeds who delivered another great day out for competitors from every corner of the British Isles.
"Big thanks go to out to Ethan, Kimberly and the team for delivering such a spectacular success. Months of planning and hard work must be fitted in around the weekly routine of lectures, labs and assessments; and that's no easy task.  But it's an unbeatable experience, and one that will stand them in good stead in the future. They did Frank proud!"
The Leeds committee delivered a fantastic event, and we'd like to give them a special mention in this post. Well done to...
University of Leeds Committee
Matthew Powders - Bid Lead/President
Ethan Errington - Sponsorship Coordinator
Kimberley Pavier - Event Treasurer
Jiara Rama - University Liaison
Lucia Vilajoana-Ricon - Sports Organiser
Abdullah Ali - Opening Ceremony
James Storrow - Closing Ceremony
Georgia Panayi - Evening Entertainment
Daniel Vincent - Secretary
Ethan Errington, from the Leeds committee, said: "This year saw the welcomed return of Frank Morton to Leeds - marking the 10-year anniversary since its last appearance on the University campus. To celebrate, Leeds did things differently - introducing climbing as a new competitive sport and hosting, for the first time ever, the well-received Frank Morton Festival.
"On behalf of the entire organising committee, I would like to thank everybody that participated and those who worked hard to ensure the smooth running the event, making the day such an unforgettable experience. Perhaps in 2019 we can finally see Birmingham knocked from their throne..."
They will shortly be accepting bids from Universities looking to host the event in 2019. We'll keep you posted on the result.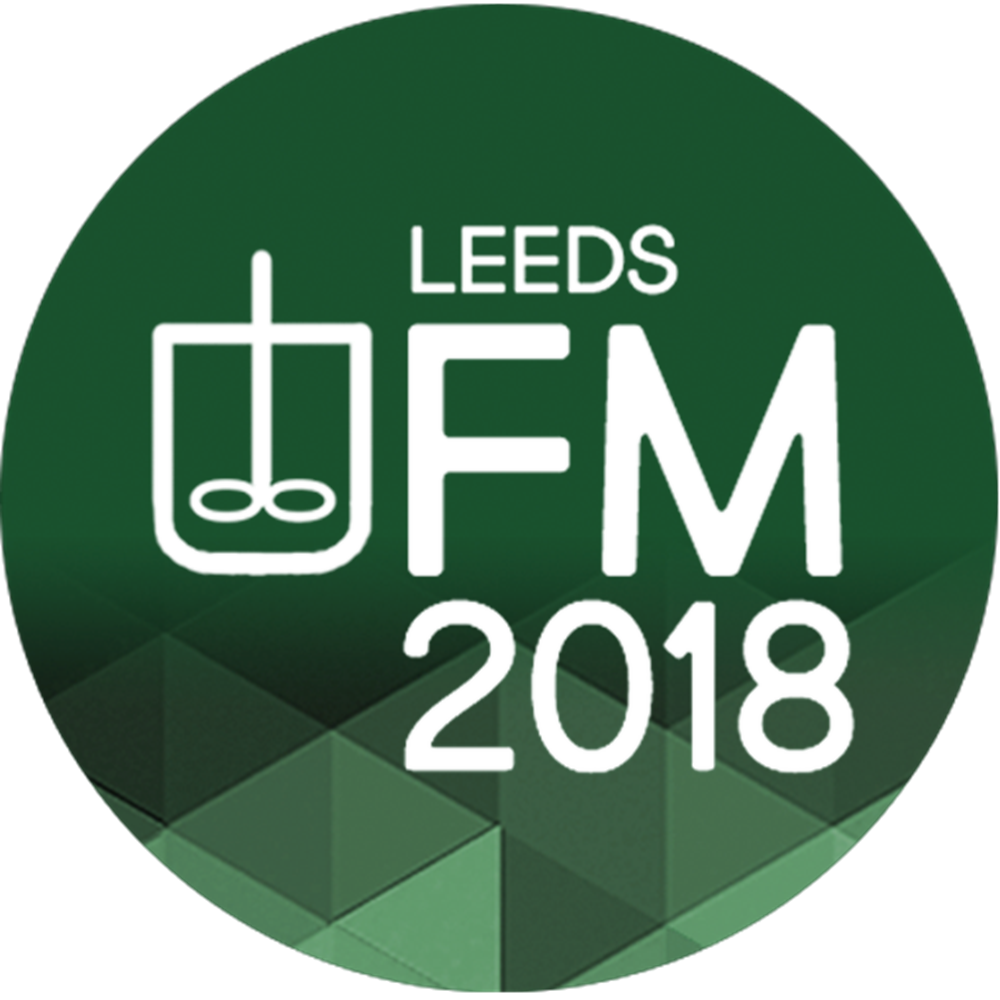 Frank Morton Sports Day 2018 - Competition Winners
| | | |
| --- | --- | --- |
| Competition | Winner | Runner-Up |
| Football | Strathclyde | Leeds |
| Hockey | Birmingham | Strathclyde |
| Tennis | Birmingham | Imperial |
| Rugby | Strathclyde | Birmingham |
| Ultimate Frisbee | Birmingham | Bath |
| Quidditch | Birmingham | Sheffield |
| Rounders | Aberdeen | Heriot-Watt |
| Fun Run | Imperial | Heriot-Watt |
| Table Tennis | Leeds | Bath |
| Chess | Imperial | Birmingham |
| Badminton | Bath | Strathclyde |
| Dodgeball | Bath | Cork |
| Squash | Manchester | Birmingham |
| Climbing | Imperial | Heriot-Watt |
| Netball | Newcastle | Nottingham |
| Basketball | Leeds | Heriot-Watt |
| Laser Quest | Aberdeen | Leeds |
| Pool | Birmingham | Chester |
Frank Morton Sports Day 2018 - League Table
| | |
| --- | --- |
| Birmingham | 25 |
| Strathclyde | 14 |
| Imperial College | 14 |
| Leeds | 11 |
| Bath | 11 |
| Heriot-Watt | 10 |
| Aberdeen | 6 |
| Manchester |  5 |
| Newcastle |  3 |
| Chester |  2 |
| Swansea |  2 |
| Sheffield |  2 |
| Cork IT |  2 |
| Nottingham |  2 |
---
View the Frank Morton 2018 photo gallery.
Check out the event's social media highlights on Storify.