centenary blog spotlight on energy
Centenary blog: Spotlight on energy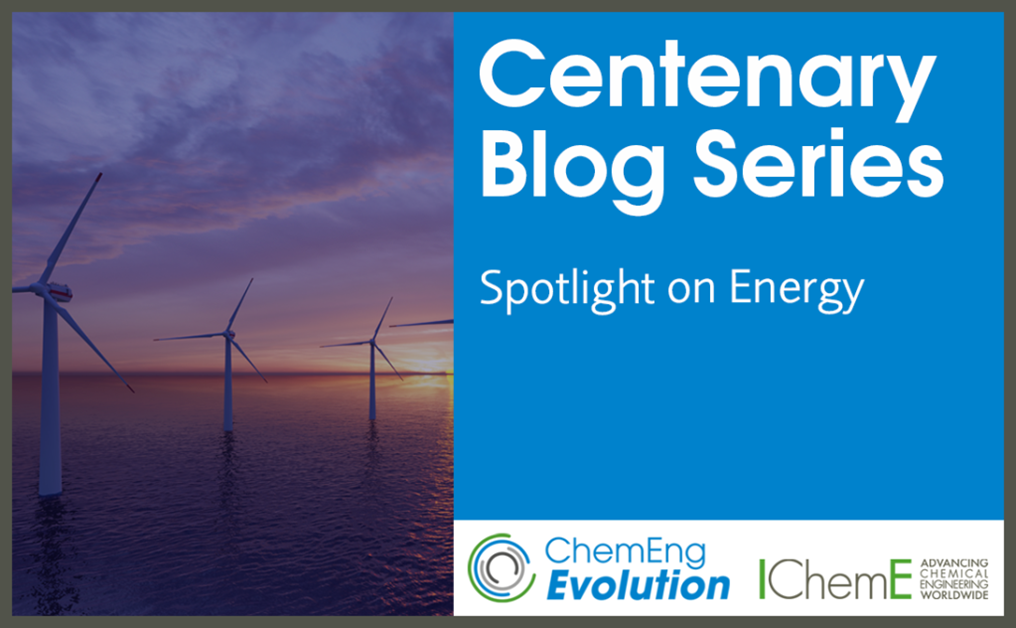 1st May 2022
Every month throughout our centenary year, we will be asking an IChemE member to write a blog about each of the centenary themes. The themes have been selected to highlight and celebrate the enormous contribution that chemical engineering has made to society over the last century.
IChemE Fellow and Past President Dr Desmond King, who was part of the editorial panel looking at energy, picks out his choices of elements to celebrate, communicate and inspire.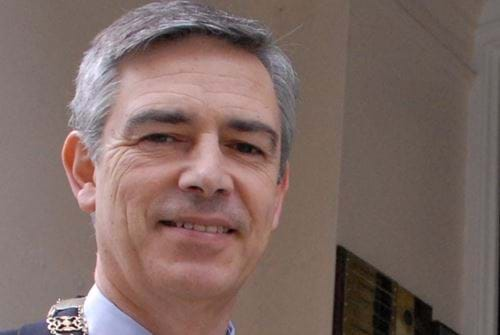 Name: Dr Desmond King
Job title and organisation: Energy Executive (retired)
IChemE role: Past President and member of the energy editorial panel for the centenary.
Bio: Following a BSc in Chemical Engineering from Imperial College and a PhD from the University of Cambridge, Desmond became a professor of chemical engineering at West Virginia University, USA, before moving into industry.
He then spent four decades working in the energy sector globally, both in fossil fuels and alternate energy.
Desmond's energy leadership roles include being a Texaco UK board member, CEO of Caltex Australia, a Chevron President and a member of the US Department of Energy (DOE)'s Renewable Energy Laboratory's external advisory council. Desmond became a Fellow of IChemE in 2008 and was appointed President from 2010-2011.
Energy is an integral part of our day to day lives. Most of us don't even blink an eye when we turn on the lights, charge our phones or start the car, yet energy has helped deliver the high standard of living experienced by the developed world. However, along with a lack of clean water and plentiful food, energy poverty is a major driver of global inequality. Society's dependence on energy has also been a major contributor to one of the globe's biggest ever challenges – climate change.
The story of energy, from its extraction, generation and transportation, is also a story of chemical engineering. Since the nineteenth century, chemical engineers have been striving to improve and optimise all aspects of the energy pathway. Looking ahead, they are uniquely placed to take action to help deliver a sustainable future.
I have been asked to select three elements from within the theme to celebrate, communicate and inspire – here are my highlights.
Celebrate:
The world's population has grown rapidly from 2 billion to 8 billion over the last 100 years, yet living standards have risen even faster due to the contribution of chemical engineers in supplying abundant and affordable energy.


Abundant energy has enabled factories, hospitals and homes to fully function 24 hours a day, every day, because of the availability of heating, cooling and electric light.


The global mobility of people and goods has been made achievable and accessible due to chemical engineer's involvement in producing affordable energy.
Communicate:
The ramp up in energy use over the last century was mostly fossil fuel-based with the unintended consequence of rapid increases in levels of greenhouse gas (GHG) emissions fuelling global warming.


As living standards increased, each person "consumed" even more energy. People travelled more, bought more goods, ate more red meat etc.


As energy prices escalated due to increased demand, chemical engineers increased their focus on energy efficiency to maximise the use of the energy available.
Inspire:
21st century chemical engineers must be the driving force to make the world's energy system net zero whilst enabling living standards to continue to rise in every country across the globe.


Chemical engineers are at the forefront of advancing and optimising renewable energy such as wind, solar and biofuels to displace fossil fuels.


Chemical engineers are working on technologies to help deliver solutions to address climate change including the development of blue and green hydrogen and the implementation of carbon capture and storage (CCS) systems to sequester industrial carbon dioxide emissions.
Thank you for reading my highlights. I encourage you to visit the energy section of the ChemEng Evolution website to find out more.
---
An energy panel discussion entitled 'Redefining the energy mix. What does the future of energy look like in the transition to net zero?' was held on 11 May 2022. Watch the recording here. For more information on IChemE's centenary, visit www.chemengevolution.org or follow #ChemEngEvolution on social media.