centenary blog spotlight on food and...
Centenary blog: Spotlight on food and water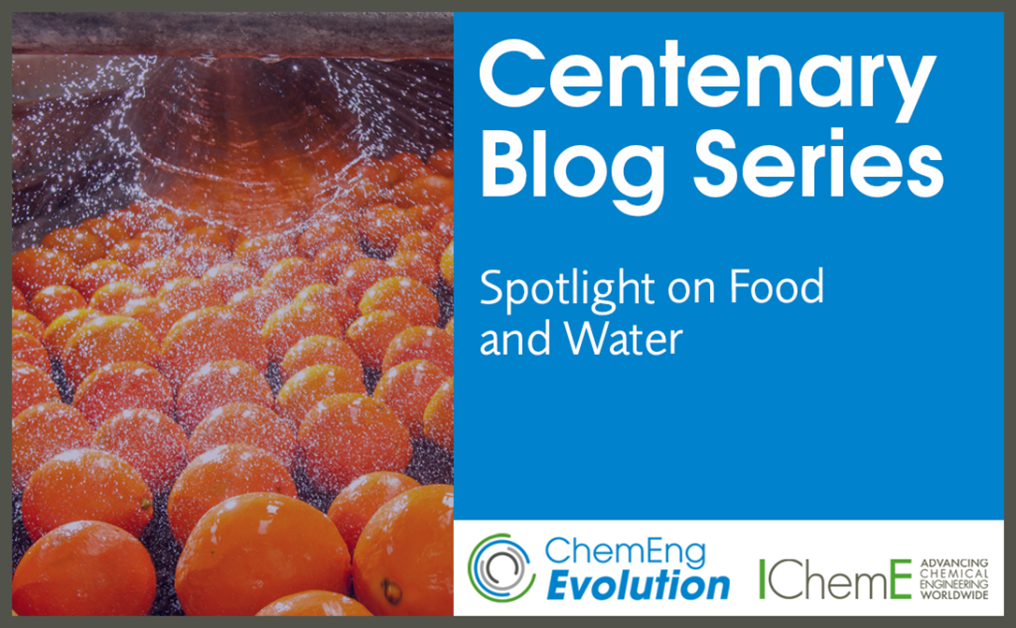 1st July 2022
Every month throughout our centenary year, we will be asking an IChemE member to write a blog about each of the centenary themes. The themes have been selected to highlight and celebrate the enormous contribution that chemical engineering has made to society over the last century.
IChemE member Dr Laura Malhi, who was part of the editorial panel looking at food and water, picks out her choices of elements to celebrate, communicate and inspire.
Name: Dr Laura Malhi
Job title and organisation: Senior Engineer, Mondelez International
IChemE role: Chair of the Food & Drink Special Interest Group
Bio: Laura is an industrial food engineer with 12 years' experience looking to empower chemical engineering and nutrition professionals in their career. She has a PhD in Formulation Engineering and has worked for PepsiCo International, Unilever and Mondelez International in research and development driving greater understanding of processing microstructures, digitalising manufacturing and inventing new technologies to deliver novel products.
Alongside her day job, she volunteers her time as Chair of the IChemE Food and Drink Special Interest Group allowing her to organise many technical and development events to advocate sustainable practices. Since being in role, she has co-written several white papers to encourage government funding towards the food and water industry and gaining more industrial investment continues to be a passion.
Concern for the environment and the sustainable consumption of the earth's resources presents chemical engineers with a complex challenge, though one which we are ideally positioned to solve. Through working with my fellow members to develop the food & water theme, we have covered topics from engineering sustainable nutrition and wellbeing through to new drinking water treatments.
I have been asked to select three elements from within the theme to celebrate, communicate and inspire – here are my highlights.
Celebrate:
Safety in food and water has improved enormously over the past century through a greater understanding of bacteria, pasteurisation processes and the use of refrigeration across industry and in homes. The understanding and implementation of these good practices has led to significant reductions in disease transmission through food and water, leading to a much safer world.


Over the century, the food industry has shifted its goals from initially needing to have food safety and preservation as its focal point, to evolving to "food to aid lifestyle convenience" through to, more recently, functional nutrition to target a more nutritious lifestyle. Chemical engineers were and are still at the heart of these activities, pushing the technology boundaries by enhancing equipment design and processing to engineer complex microstructures.


The most recent point I'd like to celebrate is the uptake of manufacturers in the use of the full life cycle analysis of their products from 'Farm to Fork'. This methodology has been widely implemented by engineers and continues to be an important tool for assessing the sustainability of a product. As we lead into the next century of professional chemical engineers, I expect to see advances on this technique being adopted whereby there is a greater "systems thinking" approach to assess if, for example, recycling is always the most efficient manufacturing option.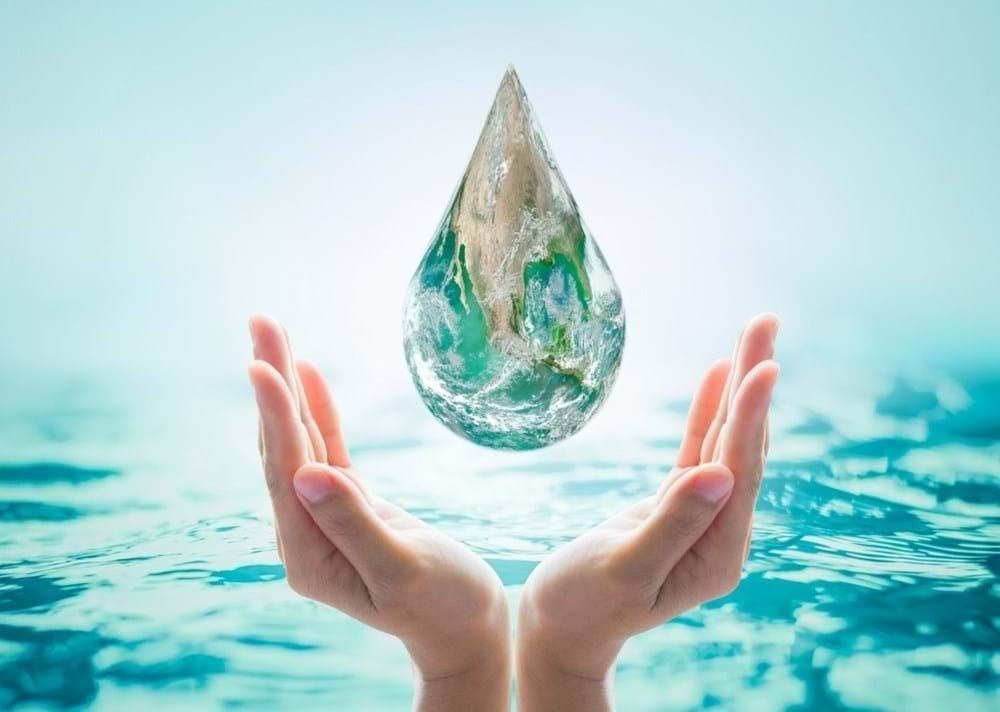 Communicate:
The need for all to act sustainably to ensure a supply of food and water to the world's growing population. Strategies need to be implemented to produce more food using less land, water and energy.


As the need for processing sustainably becomes more urgent, academics and industrialists need to pool their resources to enhance their understanding and sharing of good practices. IChemE's newly established Sustainability Hub is a good example of this, with sustainability training modules available completely free to IChemE members during 2022.


Long-term sustainable manufacturing will be achieved through innovative chemical engineers that push the boundaries of expectations; therefore it continues to be of critical importance that good engineers enter and embrace the challenging and highly rewarding profession.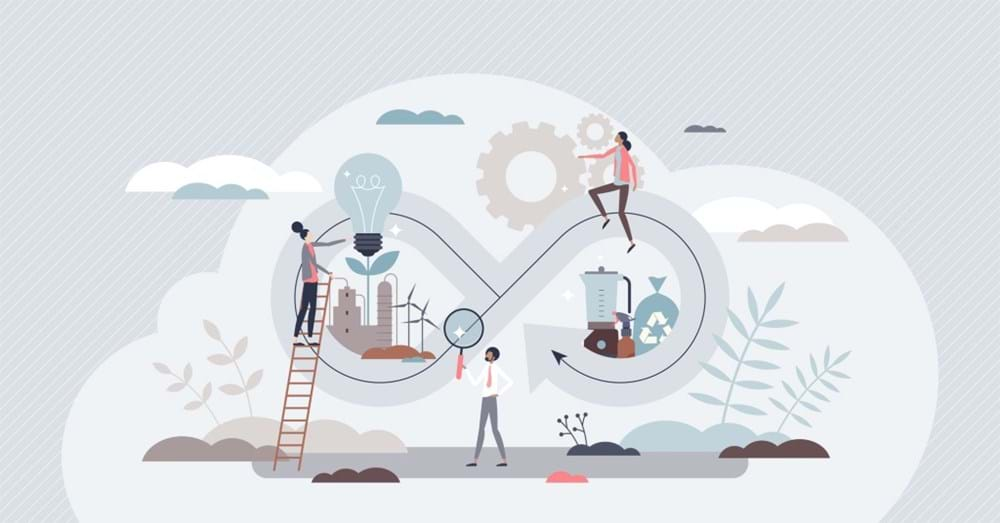 Inspire:
Over the next 100 years the fourth industrial revolution will be in full swing with its digital elements taking hold: i) automated manufacture with real-time adaptive control models, ii) enhanced process understanding through scientific understanding (not simply models from historical data), and iii) the most inspiring of all the capabilities; to computationally model all processes with minimal need for trials to validate! All of these require protagonist chemical engineers.


Consumers are more and more demanding of the food they eat: the need for convenience is waning in lieu of health and sustainable production requirements. I predict that the traffic light system for nutrition will soon be complemented with an environmental impact score to help guide consumers' choices. As engineers we will be at the heart of these decisions to push more sustainable products through processing different materials or promoting more sustainable manufacturing routes.


The food industry is evolving to harbour more food and water start-up companies that are driving innovation in the industry and challenging the larger companies to change their product portfolio. Examples of these are the production and use of plant-based sweeteners for reduced calories, plant-based proteins, smart labels that go bumpy when the food has lost its freshness and solar panel-powered vertical farming. With these innovations there are many opportunities for chemical engineers to contribute to the future of the industry.

I encourage you to visit the Food and Water section of the ChemEng Evolution website to find out more.
---
A food and water panel discussion entitled 'Chemical Engineering for Sustainable Food and Water- Feast or Famine' was held on 13 July 2022. Watch the recording here. For more information on IChemE's centenary, visit www.chemengevolution.org or follow #ChemEngEvolution on social media.