chemical engineers roll out new nucle...
Chemical engineers roll out new nuclear facility – IChemE Industry Project Award Winner 2018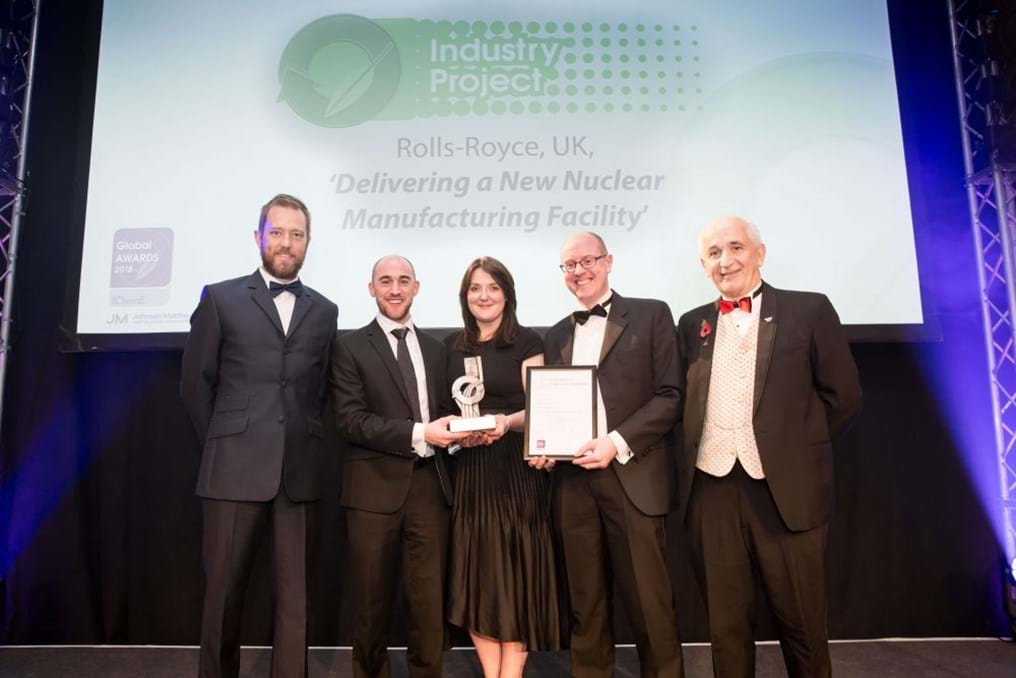 5th July 2019
At the IChemE Global Awards 2018, Rolls-Royce received the Industry Project Award for their project - Delivering a New Nuclear Manufacturing Facility at their Raynesway site.
It was the first time since the 1960s that a complex project of this scale had been undertaken by the company. With their trusty team of chemical engineers, Rolls-Royce was able to enhance its existing nuclear manufacturing facility in a 12-month period, enabling them to deliver on customer commitments, now and in the future.
Learn more about this project from Lee-Greenlees, Gareth Braddock and Alison Askins who share their delight in being recognised for their work in this video:
Entries are open for the IChemE Global Awards 2019. If you have an exciting chemical engineering project that you'd like to enter for this category, find out more and enter at: www.icheme.org/awards.
Submit your entry by 12 July 2019.
This video was produced by CMA Video.