five sweet reasons to be a chemical e...
Five sweet reasons to be a chemical engineer at Mondelez

22nd September 2015
If you're an avid follower of this blog (and you really should be!), then by now you will be familiar with our series of ChemEngProfiles video blogs. We've had two so far: 'Five great reasons to be a chemical engineer at Syngenta' and 'Five great reasons to be a chemical engineer at BP'.
From practical problem solving at BP to travelling the world with work for Syngenta, it's clear to see that life as a chemical engineer brings great benefits and opens up a world of opportunities.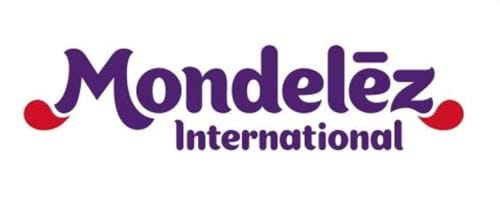 Today it's time to shine a spotlight on the lads and lasses at Mondelez International - one of the world's largest confectionery, food and beverage companies. Their products and brands, including  Cadbury, Philadelphia and Oreo fill the shelves in shops and supermarkets all over the world.
So what's it like to be a chemical engineer at Mondelez?
Are they the modern day Willy Wonkas? Check out the videos and find out for yourselves:
(1) Chemical engineers at Mondelez work out new and inventive ways to produce more with less
Benjamin Hodges, a graduate trainee at the Mondelez Bourneville factory in Birmingham, UK, talks about the demands on a chemical engineer in the food industry - from reducing waste  to increasing raw material yield:
(2) You get to make chocolate bars with exciting new fillings on a daily basis
Bryony Robinson, another graduate trainee at the Bourneville factory, explains how she gets to experiment with many different materials and gets involved with the large scale production of exciting new products:
(3) You can walk into a shop and watch the customer buying your product
Debby Soetan, a senior scientist with responsibility for European chocolate R&D at Mondelez, is passionate about her role and her industry. But her biggest buzz comes when she sees people pick up the products she helps to make - and drop them in their shopping baskets:
(4) You work with complex materials and complex processes - like chocolate!
Joe Tsui is also involved in global R&D.  He  tells us why chemical engineering matters at Mondelez.  It's all about converting basic ingredients into finished products:
(5) Chemical engineers provide the link between new ideas and making new products
Our final graduate trainee, Robert Piper, explains that great process engineering is at the heart of what they do at Mondelez; from product design, through to plant optimisation and the technological innovation that's required to create the next generation of eye catching confectionery products:
How sweet was that!
Sharing the passion for chemical engineering is important to us here at IChemE. It's a great ways to improve public understanding of what chemical engineers really do. Our members are the best advocates for the profession. They are the ones doing the chemical engineering; day in, day out - and they have some great stories to tell.
Now it's your turn. Why not tell your story and share your passion for chemical engineering – via Facebook, Twitter or Instagram. Tell us why chemical engineering matters to you and don't forget to use the hashtag #thepassion