inside the vaccine taskforce
Inside the vaccine taskforce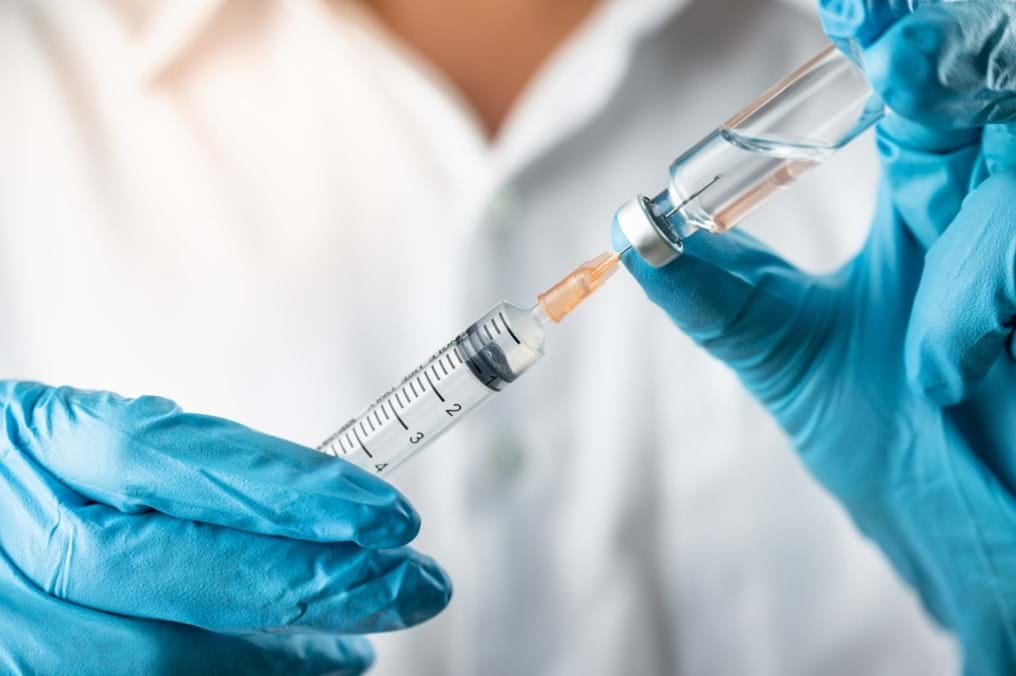 11th May 2022
The UK Government Vaccine Taskforce (VTF) was established in April 2020 by the Government's Chief Scientific Advisor, Sir Patrick Vallance, to drive forward, expedite and co-ordinate efforts to ensure that the UK population would have access to a clinically safe and effective vaccine against Covid-19.
Members of IChemE's Covid-19 Response Team were approached to join the VTF to utilise their chemical, biochemical and process engineering expertise to enable delivery of the taskforce's objectives.
We caught up one of the members, Vaughan Thomas, to find out more. 
Name: Vaughan Thomas
Job title and organisation: Bioprocess Consultant
IChemE role: Member of the IChemE Covid-19 Response Team
Bio: Since graduating with a BSc (Eng) and PhD in Biochemical Engineering from UCL, London, UK, Vaughan has spent the majority of his career designing biotech processes and facilities, including for antibodies, vaccines and foods. Now working as a consultant, he combines bioprocess design projects with teaching & research support work at UCL.
How did you get involved with the UK Vaccine Taskforce?
I was approached to apply for one of the Technical Advisor roles for the UK Vaccine Taskforce (VTF). Having been involved with the IChemE's Covid-19 Response Team, I jumped at the opportunity to use my experience and knowledge to contribute to the VTF and help support the Government's response to the pandemic.
After interview, and following the normal security checks for working in the Civil Service, I started my role with the VTF in November 2020.
Can you give us a brief description of what your role involved?
By the time I joined, the VTF had already selected a portfolio of vaccine candidates for development and purchase. As a member of the technical team, we were assigned to programmes; working with the selected vaccine companies to overcome potential roadblocks whether in raw material supply shortages, clinical supply, clinical trials and the manufacturing programme. There was a total focus on delivery of vaccines across multiple government departments, making it a unique project experience.
Why do you think skills held by chemical, biochemical and process engineers were required by the VTF?
Above all, the understanding of the manufacturing processes and landscape for vaccine production was of great value to the VTF. Appreciating the many process steps, and how long some of them take, was crucial to understanding research, development and delivery timelines. The wide variety of process engineers' skills, not least numeracy and project management, enabled the technical advisors to quickly understand challenges, integrate very quickly into teams, and rapidly provide solutions whether technical or project-related.
Would you say that your experience volunteering with IChemE's Covid-19 Response Team helped with your knowledge?
The IChemE Covid-19 Response Team was an enthusiastic mix of biochemical and chemical engineers very keen to contribute to prevention, diagnosis, vaccination and treatment of the disease. Having spent 6 months on the IChemE Covid-19 team before I joined the VTF, the interactions with my fellow members on this team meant that I had already had a firm grounding in the various vaccine and therapeutic technologies being developed. That experience was invaluable in enabling me to make a positive contribution to the VTF from the first week.
What advice would you give to other chemical, biochemical and process engineers considering volunteering for IChemE?
There are many ways to volunteer with IChemE, whether in response teams, members groups or special interest groups. Being able to give back to the profession and the wider public through volunteering is remarkably rewarding. Having been volunteering with IChemE for many years, I can say that it's an excellent way of broadening one's experience beyond your immediate company or department. Whatever age you are, if you have something to contribute, you'll find that your efforts will be welcomed. Please give volunteering a try.
---
For more information on volunteering with IChemE, please visit www.icheme.org/volunteer.