spotlight on going beyond energy neut...
Spotlight on: Going Beyond Energy Neutrality in the North West #ichemeawards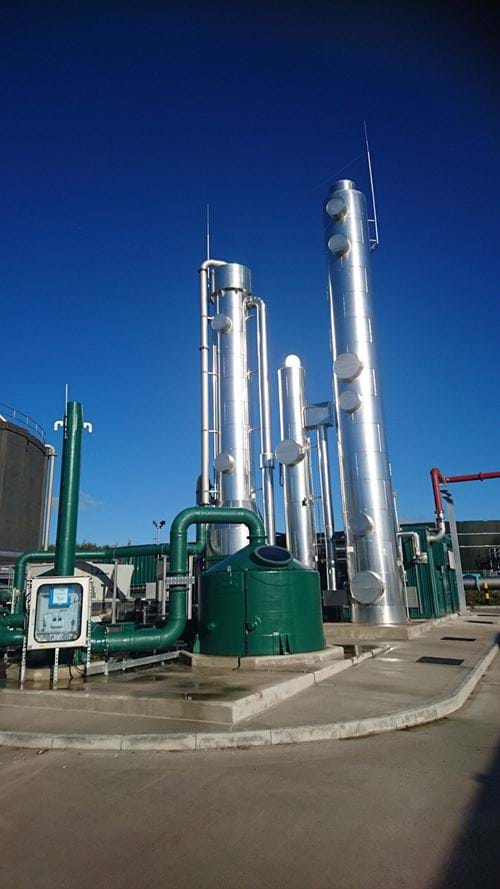 The world is becoming more focused on sustainability. For chemical engineers working in the water industry, sewage sludge is rapidly becoming a valuable resource that can be reused for a variety of purposes.
In the North West of England, the Davyhulme Treatment Works is one of the biggest wastewater treatment plants in the UK. It operates 24 hours a day, treating more than 30,000 litres of water a second. It also operates an integrated energy generation centre.
In 2015 the energy generation centre was turning 91,000 tonnes of sludge into 36 million Nm3 of biogas. The biogas generated 73,000 MWh of electricity per year – enough to run the entire works.
However, an opportunity arose to make the process more efficient. There was also a need to integrate a 'biogas to grid' solution – which would export excess energy to National Grid.  This is where a collaborative team of chemical engineers were needed.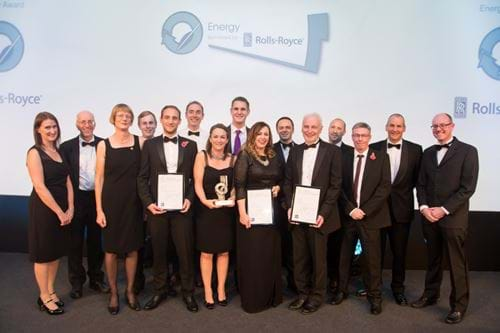 Cue United Utilities, Jacobs and Laing O'Rourke – a collaborative team that had twelve months to take energy generation at Davyhulme to the next level. Working together, they delivered a solution that uses water scrubbing at medium to high pressures to process biogas and deliver a high grade biomethane product for supply to National Grid.
The design has delivered a carbon emissions reduction of 7,400 tonnes of CO2 per year, as well as financial benefits that will keep energy costs low for customers.  It also has a strong focus on operational flexibility – to manage demand of electricity, heat and green gas – with an option to produce green fuel in the future for transport.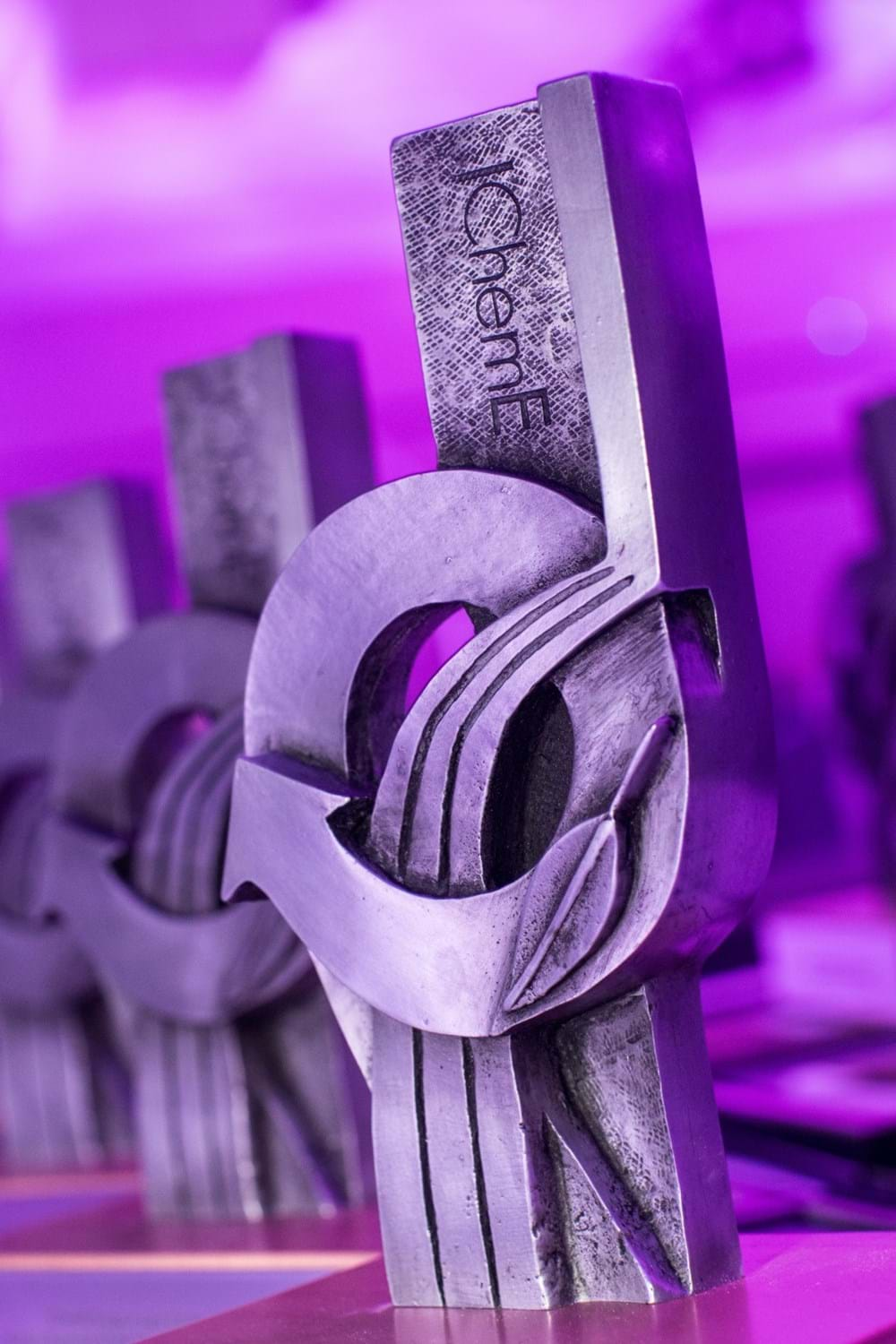 There was a triumphant whoop from the floor when we announced this project had won the Energy Award at the IChemE Global Awards in November 2017. We just managed to get them all on stage, as they were presented with the trophy by Lee Greenlees, Design Manager at Rolls-Royce, who sponsored the Energy Award.
Watch our interview with some of the team, and find out more about the works:
It's also been great to see United Utilities engaging with the local community around this project. They have invested £48,000 in community parks, centres, and education, and visited several schools around the Davyhulme plant to get them excited about engineering.
Join us tomorrow when the spotlight is on that favourite British bedtime drink – Horlicks!
---
Are you feeling inspired to apply for the IChemE Global Awards 2018? Whether you would like to enter your own project, sponsor a category, or just attend to support your fellow professionals – register your interest here.
The IChemE Global Awards 2017 were held in Birmingham, UK on Thursday 2 November, held in partnership with Johnson Matthey and Wood.Read the IChemE Global Awards 2017 Review