thanking and celebrating our voluntee...
Thanking and celebrating our volunteers in Ireland - #NVW2020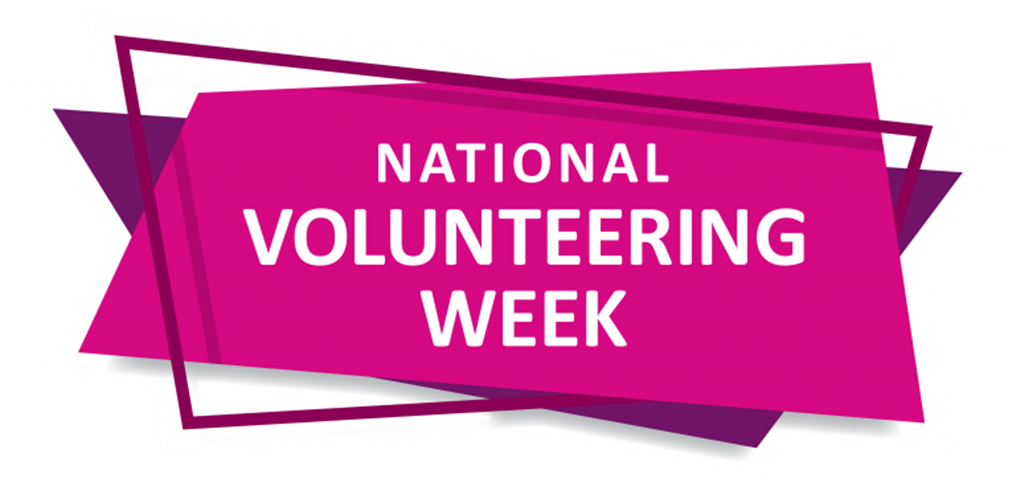 21st September 2020
We have so many dedicated member volunteers. They are the heart of the Institution performing various roles to ensure we can fulfil our duties as a qualifying body and a learned society for chemical engineers.
Thank you to all our worldwide volunteers for your efforts, which have continued throughout the coronavirus pandemic, maintaining an excellent standard of activities and support.
As this week marks Ireland Volunteers Week (21-27 September), under the theme 'health and well being', we want to say a huge thank you all of our volunteers in the region for their continued contributions.
To celebrate, we're sharing the stories of just some of our many volunteers to highlight their fantastic work. Read about how in their volunteer roles they are continuously supporting their fellow chemical engineers, and particularly during this pandemic.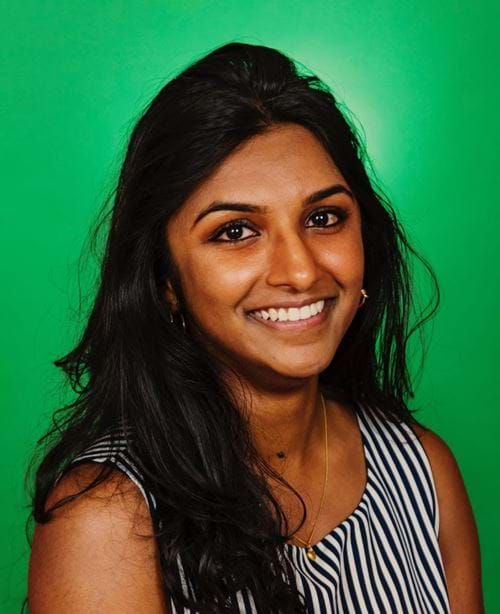 Name: Dhamayanthy (Dhammy) Parameswaran
Job title and organisation: Upstream Bioprocess Engineer, Eli Lilly Kinsale
IChemE role:  Member of the Therapeutics Antibodies Workstream of IChemE's COVID-19 Response Team
Bio:  I have an MEng in Biochemical Engineering from University College London (UCL). I'm currently working as an Upstream Bioprocess Engineer in Eli Lilly Kinsale in Cork, Ireland. I am also a member of the IChemE COVID-19 Response Team, within the Therapeutics Antibodies Workstream. 
Tell us about your volunteer role in IChemE's COVID-19 Response Team. What are you and the team doing to support solutions during the pandemic and why is this important?
The response team has volunteers across academia and industry across the globe. There are multiple workstreams that make the COVID-19 Response Team, ranging from vaccines, small molecules, biologics to hospital services and medical supplies. Together, we are identifying challenges or obstacles we are facing or may face during this pandemic. Examples include: manufacturing challenges for vaccine/therapeutic candidates; alternative methods of personal protective equipment (PPE); and ways of minimising the spread of COVID-19.
The breadth of specialist expertise and experience of the engineers volunteering in the response team enables us to bridge the gap between an idea to a commercially viable product for COVID-19. It is now more important than ever to ensure chemical engineers from multiple disciplines come together to share their own learnings from their own experiences.
How do your skills and experience in biochemical engineering allow you to contribute to improving health and well being for people across the world generally, but particularly at this time?
My degree in Biochemical Engineering from UCL has equipped me with the required skillset to work in an evolving biopharmaceutical industry, with challenges and needs changing every day. With the experience I have to date, I am able to share my learnings of the current manufacturing challenges we are facing.
From my degree in Biochemical Engineering, I learned the equipment and facility fit design concepts, upstream and downstream bioprocessing principles, as well as learnt how to effectively articulate and work in teams on group projects (which are essential for stepping out in the big world). I put these into practice on a daily/regular basis at Eli Lilly as an Upstream Process Engineer whilst troubleshooting under strict deadlines with multiple functions, ensuring batch delivery with no delay.
It is incredible to be among such a broad spectrum of engineers in the COVID-19 Response Team, contributing to such a big cause. Every engineer has worked for this very moment where the world needs us the most! This is our true calling as chemical engineers to help make the world a better place.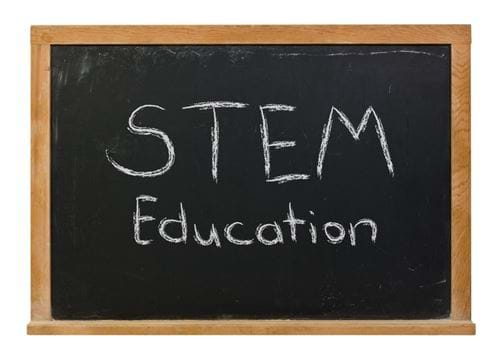 You are a keen ambassador for STEM and biochemical engineering. How did you become interested in STEM and what are you doing to support and encourage current and future chemical engineers?
I guess the sciences and maths have always fascinated me and I knew I wanted to apply it in a way where I can help patients. I knew from a very young age that I wouldn't be great as a practitioner - I'm not a big fan of blood! Biochemical engineering is the path towards innovation in public health, contributing to the delivery of ground-breaking therapies.
It is so important to provide awareness to the younger generation on what we could do with the application of sciences and maths – the possibilities are endless! We are currently facing turbulent times that none of us have experienced before. Chemical and biochemical engineers have the toolbox to face these challenges – we can have such a huge impact and influence.
What would you say to a member who was considering volunteering with IChemE?
Any experience you bring to the table is invaluable. The more brains we have, the better chance we have to solving these worldwide challenges as quickly, safely, in an efficacious manner.
Engineers have the technical know-how to discover therapies and produce robust, cost-efficient manufacturing processes. COVID-19 will pass and we will defeat it, but there will be other challenges on the way and it's critical to ensure each chemical engineer can volunteer their services as best as they can. You'll get to work with so many great minds across the globe and build networks. The more connected we are, the better chance we have in facing the ever-evolving challenges we are now facing today.
---
Name:  Denis Ring
Job title and organisation: Lecturer of Process and Chemical Engineering at University College Cork (UCC)
IChemE roles: Chair of the All Ireland Members Group, Member of the Professional Formation Forum, Member of the Membership Applications Appeals Panel, and Member of the Volunteer Engagement Project Strategy Committee
Bio: I am a Chartered Chemical Engineer and Fellow of IChemE. I have a BEng in Chemical Engineering from the University of Strathclyde, Scotland, and a PhD in Chemical Engineering from the University College Cork.
I have undertaken various roles in Ireland including Quality Assurance Scientist at Beamish & Crawford Brewery and Technical Officer in the Department of Chemical and Biopharmaceutical Engineering at the Cork Institute of Technology. As a Lecturer at UCC, I teach a range of chemical engineering modules, and am the course director for a highly successful two-year CPD Certificate/Diploma in Process and Chemical Engineering.
My research interests areas include: industry 4.0, pharmaceutical granulation, agitation and process mixing, and pedagogical development. 
Tell us about the All Ireland Members Group – what are your aims as a group in supporting chemical engineers in your region; and how do you specifically contribute in your volunteer role on the committee?
The All Ireland Members Group has approximately 1,500 members across Ireland. Our aim is to promote professional development and inclusivity, based upon a recognition of diversity within our community, as well as foster an environment of collegiate support for professional engineers, those at an early stage of their chemical engineering career and student members through a variety of networking events.  I was the inaugural Chair of the members group when it was set up in 2010 and am currently Chair again. My role is to coordinate and provide strategic direction to a team of very enthusiastic committee members.
Tell us about two or three of the events that you've held as a group in the last year or so that have supported students and early career engineers?
In 2019-20 we were supporting partners for an Energy Transition Conference held in Belfast and Engineering Education for Sustainable Development in Cork. We hosted Get Chartered events in Cork and Dublin (where Chartered and Fellow members explain the process and give tips on the application and interview stages for becoming a Chartered Chemical Engineer to those considering or in the process of applying). We hosted a seminar in Cork on Advances in Biopharmaceutical Design delivered by our committee members Kevin Gibson and Adam Hawthorne both working with PM Group.
Our headline event every year is our annual dinner held in Cork with around 160 attendees - and it's now one of the leading annual dinners at IChemE. This year we are instigating a specific young members' activities initiative to support members in their early career development.
In response to the coronavirus, members groups have been supporting members virtually in their continuing professional development (CPD) and development of technical expertise. Can you explain how your committee and members have adapted during the pandemic, and any benefits that have come out of this so far?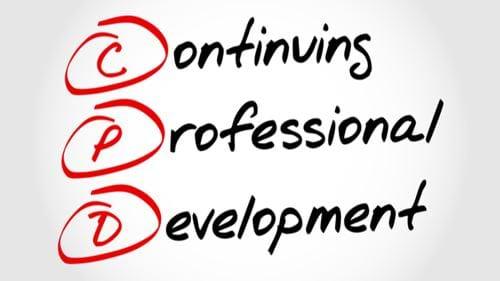 Our members group developed and distributed a COVID-19 survey to assess the impact of this pandemic on careers and work. The results of this survey indicated that most responding were busier than ever, and it also indicated that they would value additional support for the creation of more virtual-based activities with our members group, so we are looking at options for how to take these results forward.
The results will be made available on our website in due course. Furthermore, the members group recommended Mark White, European Engineering Director at DPS Engineering as the Irish representative on the IChemE COVID-19 Response Team, taking into consideration his exceptional depth of experience in pharma/biopharma design issues.
Why do you volunteer with IChemE and what do you find rewarding about your volunteer roles?
I have been volunteering with IChemE since 2003. This has been the most wonderful opportunity for me to meet and help in the professional development of people from all industry backgrounds and nationalities.
---
Name: John O'Shea
Job title and organisation: Retired based in Dublin; formerly Head of Chemical Engineering, Cork Institute of Technology (CIT)
IChemE roles: Various roles including Member of the Professional Formation Forum (PFF; 1991–2019), Honorary Registrar in the PFF (1996­–2008), Member of the accreditation panels for university degree programmes and company training schemes (since 1998); and a former Chairman of the All Irelands Members Group.
Bio: I graduated from University College Dublin in 1968. I have had roles in the manufacturing industry and consultancy before I joined CIT in 1994 as Head of Chemical Engineering.
I retired in 2011, which has given me the opportunity to undertake very interesting accreditation assignments in places as diverse as Abu Dhabi, Australia, India, Malaysia and Trinidad.
You've been an active volunteer in IChemE's qualifications and membership activities for many years. Can you briefly outline these volunteer roles, and explain how your career and professional experience enabled you to help contribute to these activities?
I have enjoyed my roles in qualifications and membership activity.  It is good to give something back on the one hand, but, just as important, these roles contribute to my own continuing professional development (CPD).  Our membership activity in IChemE is focussed on helping people into membership rather than keeping them out, and we always work to achieve that.
The Professional Formation Forum assesses applications and interviews for membership. We have monthly online meetings to discuss applications and always aim to give positive feedback to candidates, especially those who have not yet passed. I also conduct interviews for our various membership grades. Interviews give the candidate a chance to elaborate on what they explained in their technical report about their qualifications and experience and we look to see if they meet the requirements and competencies of that grade.
As part of the accreditation panels for university and company training schemes, I review course documentation and carry out assessments on site with other volunteer members to see if the organisations cover the requirements and standards for accreditation. We meet the staff and review the documentation and project reports with them. Then, we make a recommendation to the appropriate IChemE committee. The accreditation process is particularly thorough and rigorous. The majority of university courses and company training schemes are well-equipped to achieve accreditation.
It's not just a tick box exercise; these are professional peer reviews. My career experience helps in my volunteer roles. As a head of a chemical engineering department there is a great synergy in the peer-reviewed process and sharing knowledge and experience to ensure high standards of education, training and competence.
You were also part of the team developing and piloting a revised process to enable people to become Chartered within three months. Why do you think it's important for chemical engineers to become Chartered?
Chartered membership can be described as a peer-reviewed quality stamp. IChemE's focus is on eliminating needless delays, and streamlining the process without impacting on quality.
In response to the coronavirus, we're now holding all membership interviews online and supporting members virtually in their continuing professional development (CPD). Can you explain any impact this has had for you as a volunteer supporting others and those receiving your support?
The coronavirus has resulted in much IChemE activity being carried out online.  It is worth noting that membership interviews and election panels (where we discuss membership applications) had been carried out online for many years, so we were well-prepared for increased online activity.  This has generally been a very successful way of progressing membership applications without candidates, interviewers and election panel members having to travel potentially long distances. Less air travel is also more beneficial from an environmental point of view. Good software and a webcam help to overcome any potential technical difficulties. 
Why do you volunteer with IChemE and what do you gain from volunteering?
I am retired now, but it is good to keep in touch with developments in the profession. This contributes to my CPD which is very important. I also maintain contact with people who have become good friends through the Institution. If I had not become a volunteer, I would not have met so many people around the world. Most importantly, volunteering enables me to give something back.
Improving the volunteer experience to ensure our membership remains a vibrant and thriving community is a key part of IChemE's Strategy 2024 and a priority of our President Stephen Richardson. Which is why last year he initiated a two-year programme to improve support for and better recognise volunteers.
We'll provide further updates on our website in the coming months as this programme of work progresses. Any IChemE members interested in volunteering should contact volunteer@icheme.org
We recognise that chemical engineers may be facing times of hardship due to the coronavirus pandemic. The Chemical Engineers Benevolent Fund is here to support you and can provide one-off grants, gifts and loans should you need it. Anyone needing some further support, can find out more and apply online at www.benevolentface.org