your career in chemical engineering e...
Your career in chemical engineering – Executive leadership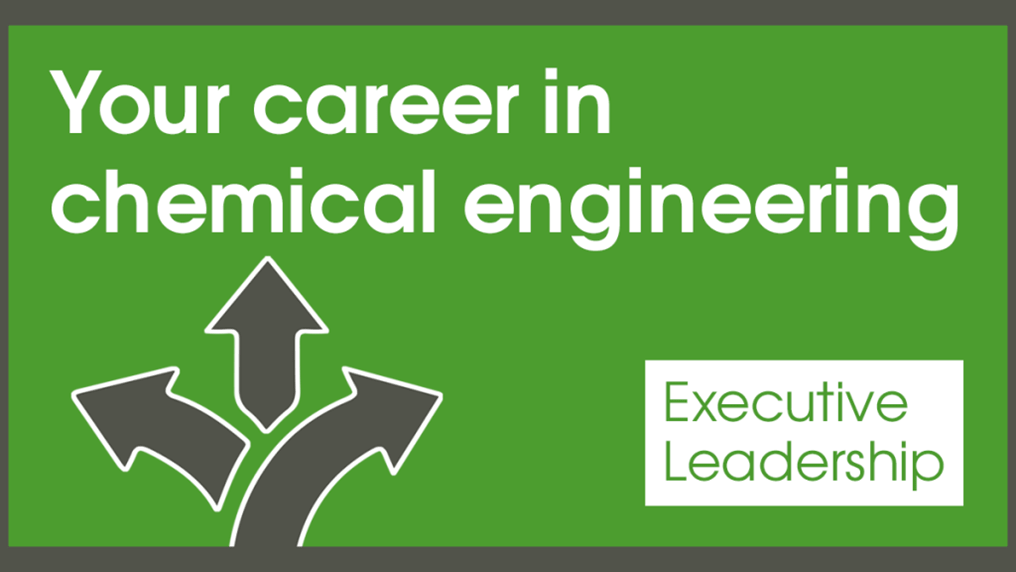 6th December 2021
For the final in this six-part blog and video series, Your career in chemical engineering, we spoke to executive leaders and IChemE Fellows Jane Cutler, Professor Carl Schaschke and Chris Woodroofe to learn about their career experiences in various sectors including in oil and gas, overseeing engineering degrees, and airport operations.
They also provide advice to those starting out in their career and share what helped them transition to senior leadership roles.
The full series gives an insight into how 18 chemical engineers got to where they are in their careers today, the key engineering skills that have helped them succeed and practical tips for job hunting.
Career journey and development
Professor Carl Schaschke
After completing an undergraduate degree in chemical engineering in London, Carl began his career as a Graduate Engineer for British Nuclear Fuels Limited (BNFL) at the nuclear reprocessing facility at Sellafield, UK. He decided to change his field to industrial biotechnology, and so left to undertake a PhD in biochemical engineering at the University of Strathclyde in Glasgow.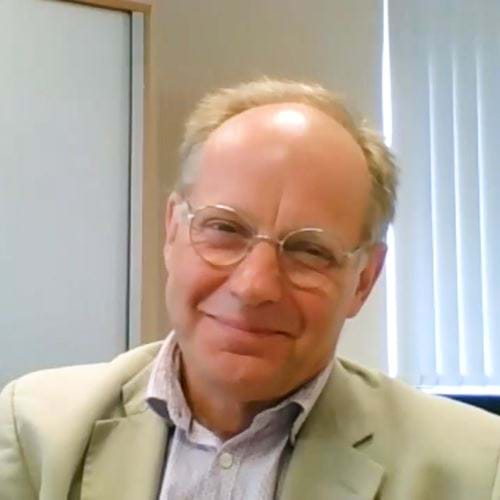 Fascinated by the combination of teaching and research during his time as a PhD student, he graduated and, instead, began an academic career; first as a lecturer at Edinburgh Napier University, before moving back to Strathclyde where he eventually became professor and Head of the Department of Chemical and Process Engineering in 2006.
He left in 2014 to become Head of the School of Science, Engineering and Technology at Abertay University, before moving to his current role as Dean of the School of Computing, Engineering and Physical Sciences at the University of the West of Scotland in 2019. There he is responsible for managing many undergraduate and postgraduate degree programmes, including chemical engineering.
He remains committed to working with industry to help the next generation of engineers gain industry experience and for collaborating on research projects.
He said: "When I began my academic career, I initially focused on my teaching and research but soon realised that there is a bigger picture to be seen. I volunteered with IChemE at an early stage which has always been important for me to keep in touch with industrialists and other academics around the world.
"With my growing knowledge, skills and influence, it gave me confidence to enable me to become first Head of the Department and then Dean. I now have a considerable influence on teaching, learning and research not just at our university but on the wider community and industry. It is, however, important for me to listen carefully to my students and to hear and appreciate their expectations, and to never forget what motived me to pursue chemical engineering in the first place." 
Jane Cutler
Following her Bachelor's degree in chemical and materials engineering at the University of Auckland in New Zealand, Jane gained her first role as a Petroleum Engineer in Esso Australia (now known as ExxonMobil). Over five years there, she undertook various work including as a drilling engineer, a financial analyst and planning role, and working on the Rundle Oil Shale Project.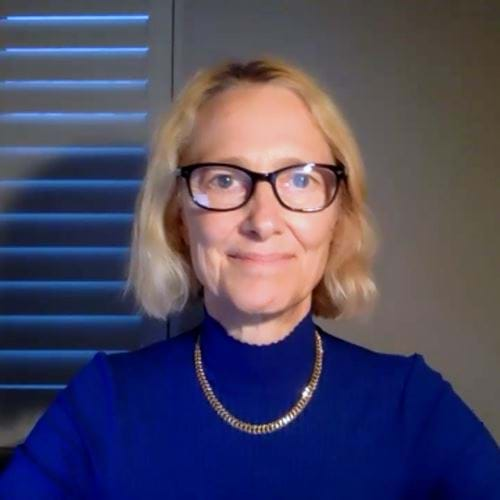 She undertook a Master's degree in environmental science at the University of Tasmania, Australia and then completed a Master's degree in Business Administration at Heriot-Watt University, Scotland, all while setting up and leading her own consultancy in Tasmania specialising in environmental management and community consultation, servicing clients in various industries and the government.
Following this, she worked for mining and minerals company BHP. Over seven years she worked her way up from an environmental coordinator position to department director, providing strategic and policy advice to its board and senior leadership team. 
Jane then gained further experience progressing to CEO and board member roles in numerous sectors including oil and gas, financial services, maritime, technology and regulation. Companies included energy provider Woodside, superannuation provider JMIFA Superpartners, and regulator National Offshore Petroleum Safety and Environmental Management Authority (NOPSEMA). These experiences opened up further opportunities to work internationally, including being part of an industry government working group on oil spill response planning for Vietnam's government.
Now, she has stepped back from full time work, becoming a Non Executive Director and Trustee of various organisations ensuring each has a strong governance, a solid underpinning of ethics, and that they carry out the work set in their strategies and visions. Organisations include IChemE, as President; for Southern Ports Authority supporting the commercial shipping trade; the ChemCentre, which provides expert analytical, chemical and forensic services to government and industry; and DV Assist, which supports regional and remote people experiencing domestic violence.
Chris Woodroofe
After completing a Master's degree in chemical engineering at Imperial College London, UK, Chris began his engineering career in a graduate role with food manufacturing company Nestlé. Over six years gaining experience across their facilities moving through roles including maintenance work and engineering projects, he switched sectors into the aviation industry undertaking a variety of roles at Gatwick Airport, UK over a 14-year period.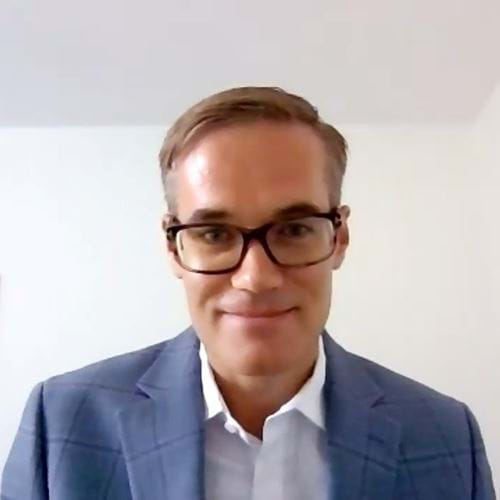 He started as the Engineering Manager for Baggage in the North Terminal in 2006, then secured a Senior Engineering Manager role specifically focused on utilities and infrastructure, working on water quality, pollution control, and energy optimisation and improvement.
His experience and responsibilities grew, moving through Head of Engineering, to Head of Security, Head of Passenger Operations and ultimately as Chief Operating Officer (COO).
As COO, Chris was responsible for all operations at the airport – everything from the airfield and the terminal buildings to the roads outside and all the operations in between.
Chris has recently secured a new opportunity as Group Chief Operating Officer of Chevron Traffic Management moving to a different part of the transportation sector with a remit on leading the growth of the company's operational performance and digital technologies across all its UK sites.
Transitioning
One conversation led to Carl's change of career direction and it has opened up so many doors, including gaining an Esso Engineering Teaching Fellowship and Media Fellowship, which enabled secondments to the oil and gas company's Fawley refinery in Hampshire and to London for BBC television's Tomorrow's World, respectively.
After completing his PhD he reflected on what he wanted to do. He said: "My intention was to do the PhD to gain the qualification to enter a different industrial sector, to biotechnology, which was the up-and-coming industry at the time.
"By the time I finished, I really enjoyed my time learning new things and being able to communicate my science to others. An academic in that department I was working with said: "Have you thought about becoming a lecturer?" I have to say, up until that point, I hadn't. And I've never regretted it since."
For Chris, mixing together the knowledge and experience gained from his various roles applying his chemical engineering skills and the Masters of Business Administration he gained at the University of Warwick, UK during his early years at Gatwick Airport saw him gain recognition from senior leaders and move through different roles and career levels.
Chris said chemical engineers make great senior leaders due to their great thought processes and ability to look at challenges from a logical and emotive perspective.
He said: "Applying chemical engineering in airports isn't what one would naturally think of. But if you imagine a security lane, and trying to deliver a great experience for those passengers, making sure the quality of the security product is high and a really productive and efficient system as possible, then it's no different to any other manufacturing facility in that respect.
"You need to break the process down into parts and get data to measure how your performance is improving and what actions you need to take to adjust that process. You need to design it in a way so there are no bottlenecks and so it's a product we can sell to our passengers.
"As Head of Security one of the big challenges was to get the new security lanes working correctly. That was a logical problem in making sure the set up was all correct and that the parts of the process were working as they should be. But it was also an emotional challenge because we needed to make sure the security officers bought into this new process. We did that through engagement and listening to their feedback."
Gaining a wealth of experience by switching sectors and moving through career levels, Jane recognises the importance of finding the right fit for yourself.
"You do have to follow your instincts," she said. "If you're engaged in a particular interest or role, you need to nurture and develop that.
"Roles in senior management aren't for everyone; you don't want to be promoted to the point of incompetence. You want to recognise your talent and passion and find roles that work best for you. For some, becoming one of the technical leaders in their field is really rewarding, whereas for others a more strategic, managerial, forward-looking role is what rewards them."
Lessons learned and early career advice
Despite their different experiences, Chris, Jane and Carl are all keen on sharing knowledge to support those in the profession and help society more broadly - and inspire others to do the same.
Chris said: "I started my career in manufacturing for a fast-moving consumer groups business and then joined an airport to work in the aviation industry. I had friends who became management consultants, working in financial services, and in logistics. As a chemical engineering graduate the world is literally your oyster in terms of the organisations you could join.
"The most important lesson I've learned over my career is that you get very little done alone. Making progress and achieving work goals, are more often than not a team effort. Therefore, what you really need to do is make sure you're a great team player."
Carl's fascination with chemical processes and desire to know how to solve problems stemmed from his father, a mechanical engineer working on military machinery, teaching him how to fix all kinds of items. He also remembers a fascinating poster in his secondary school chemistry class showing all the process steps in the manufacturing of soap.
"I think if I had my time again, I'd do chemical engineering again," Carl said, adding: "As a graduate, I'd seriously consider becoming a Knowledge Transfer Partnership (KTP) Associate, which is an opportunity to work within industry and academia at the same time, which allows you to work on a product, process or service, which comes with training and allows you to launch your future career."
What he's enjoyed most over his 30 years in academia is seeing graduates develop.
"It's fascinating to see how their careers have blossomed and I'm proud to have been a small part in the early development of their amazing careers," he said.
"My advice to people starting out after a degree in chemical engineering is to read widely, listen to others, have a plan and to meet opportunities."
Jane advised: "The most important lessons I've learned is firstly to listen before talking and to seek to understand the perspectives of other stakeholders. The second lesson is about resilience and resistance. If you think something is wrong, you need to raise it and be persistent in raising it until you're heard and action is taken."
Jane said graduates should consider keeping their options open and find a job that values their degree and "jump in, get started and get experience".
She added: "Be curious and see where you can get an extra project, extra opportunity and extra training over and above the standard day job. Then seek to embark on a lifelong learning and a breadth of learning, not just in chemical engineering and the latest innovations and technology, but the other disciplines."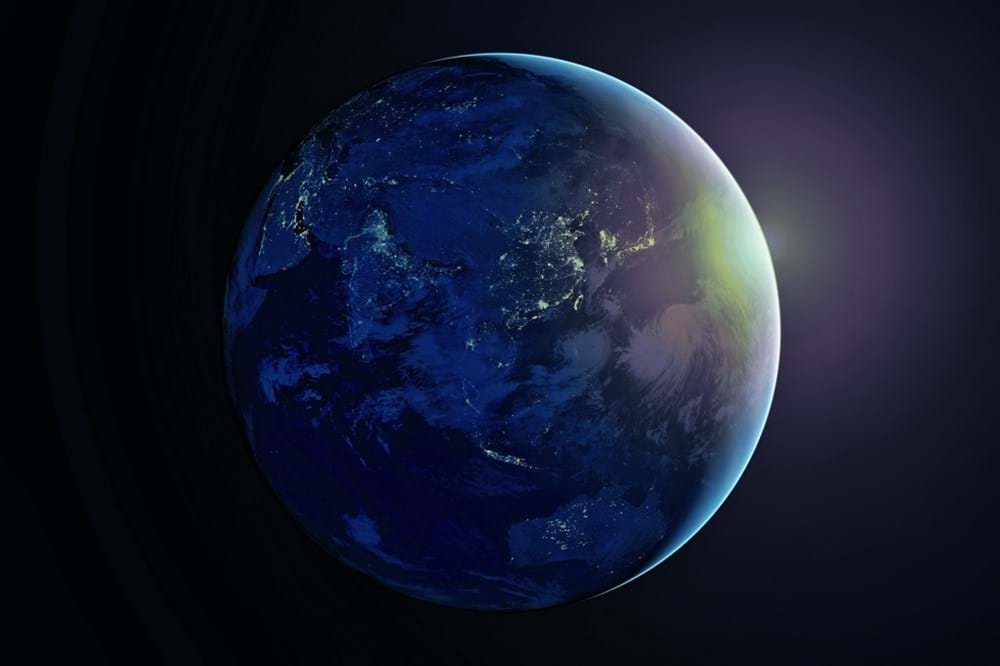 Any further advice?
"Try to do your bit to make the world a better place," said Chris. "Ultimately everyone's contributions might be small, but when we add them together it makes a significant difference."
He said that addressing climate change is an area graduate chemical engineers can "make a huge difference", adding: "This isn't going to be a problem solved by scientists alone, it will need a lot of important engineering. So go be one of those engineers and help the world into its future."
Executive leadership: video
Watch this video to learn more from Jane, Carl and Chris on their greatest career achievements, how being a Fellow of IChemE has supported their careers aspirations and further advice they offer graduates and early career engineers.
---
Check out the blogs in the Your career in chemical engineering series and see the full video playlist on our YouTube channel.
For more career resources at an early career level or to help with skills transition and professional development, visit www.icheme.org/career.