14-09-22 Humber's Vision for a Net Ze...
Hull and Humber (UK)
Humber's Vision for a Net Zero Industrial Cluster by 2040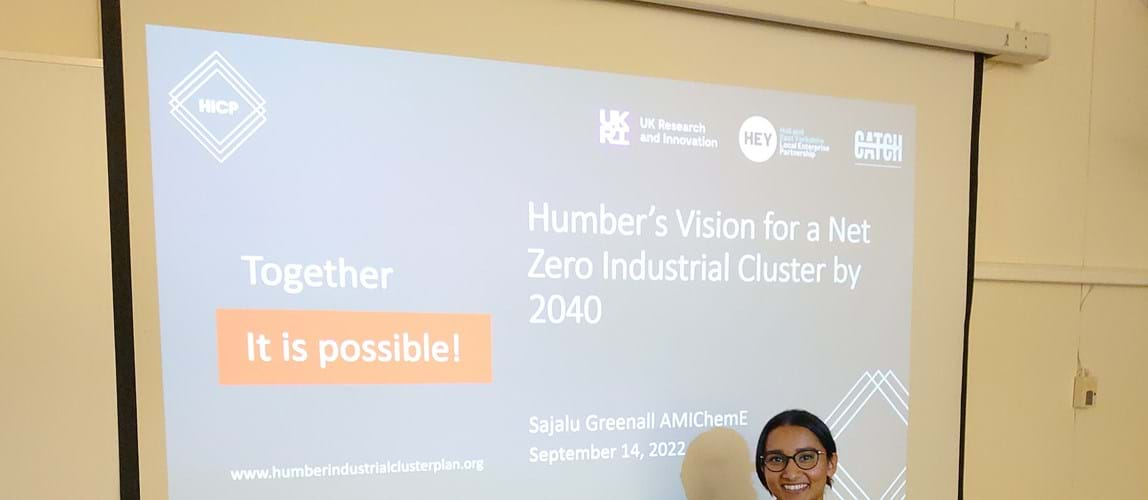 30th September 2022
The Hull and Humber Members Group held a very successful event at the Ropewalk in Barton on Humber on 14 September. The event looked at how the region, a significant contributor to the UK economy - £18bn is generated in the Humber each year with 360,000 jobs supported in industries such as refining, petrochemicals, manufacturing and power generation, can work towards Net Zero by 2040.
The speaker, Sajalu Greenall is the Lead Analyst for the Humber Industrial Cluster Plan project. She leads the technical projects with a budget of over £0.6 million developing the Humber energy system model, and studies analysing the market, policy, regulatory, environment, and social landscapes influencing the industrial decarbonisation in Humber. She has been involved in panel discussions about Humber's industrial decarbonisation journey at the Great Northern Conference and Yorkshire and Humber Climate Change Summit in 2021.  Her informative talk and facilitation contributed to the success of this event.
---
Back to group news